Advanced Adventures Pvt. Ltd
In business since 2007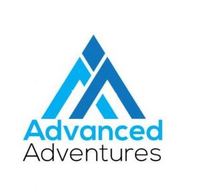 Advanced Adventures (AA) is a leading Adventure Travel company in Nepal
operated by the most experienced and dedicated team of local professionals
providing you Budget treks, tours, and peak expeditions.We are authorized
by the Government of Nepal and registered/licensed with the Nepal
Tourism Board (NTB), Ministry of Tourism and Culture and Civil Aviation
of Nepal for operating tours, treks, mountaineering and other various
adventure activities in Nepal, Tibet & Bhutan.We are an active member of
Trekking Agents Association of Nepal (TAAN), Nepal Mountaineering
Association (NMA) and Kathmandu Environmental Education Project
(KEEP).
www.advadventures.com
Address
Bhagwan Bahal, Thamel, Kathmandu
Kathmandu, Bagmati
44600 Nepal
Website(s):
Testimonials (2)
Reviewer:

Ruy A

located in

Nepal

Chet prasad bhatta is an excellent boss .he is marvelous in the advanced adventure trip .I needed in april 2015 just before the earthquake a rescue of helicopter as I felt bad with altitude and he imediately rescue me at 4000 m.you must choose this grateful company in himalaia .the guides and sherpas are very helpful and give all attention to the trekkers .thank very much bhatta and Ram the guide . My best regards Ruy Antonello Lavigne

5

Reviewer:

tracylee87

It was an incredible journey ! My partner and I had the best time .I would recommend Advanced Adventures all the way, Mr Chet Bhatta was awesome in everything , he was onto our Emails within minutes each time we had a question before hand , incredibly helpful and made everything easy . Our guide Iswor was fluent in English and made our trek to EBC ! He was extreamly motivated and he's exactly who you need , and he had such caring nature . And not to mention our porter Sujan , such a happy person and very polite . We fell in love with Nepal the people the mountains and we will be back to tick some more off our bucket list . Endless adventure there ! It was our first trip to Nepal and our first trek as well but we had no issues at all . The care factor with these guys was imaculate , and that's what you want . Yes , it was hard but that's why your there , to achieve that goal you want so bad and push yourself to the limit , one foot Infront of the other , and when you've done it the feeling you can't explain . We will be back to climb some mountains for sure ! Thank you so much Namaste all the way from Perth

5
Leave a comment using Facebook
Other affiliations & awards
Advanced Adventures is authorized Travel and Trekking Company from the Nepal Gov, has been Registered & Licensed with the Tourism Industry Department, Ministry of Tourism, Culture and Civil Aviation of Nepal for operating tours, treks, mountaineering and other various adventures activities in Nepal, Tibet & Bhutan Himalayas regions. We are an active member of Trekking Agents Association of Nepal (TAAN), Nepal Mountaineering Association (NMA) & Kathmandu Environmental Education Project (KEEP). GOVERNMENT OF NEPAL Nepal Gov. Office of Company Registration No- 064/065/47694 Department of Tourism, Ministry of Tourism & Civil Aviation- 1215/067 Department of Tax, # 3 Regional Offices, PAN- 302973880 Department of Foreign Currency Exchange, National Bank of Nepal Permit- 257/069
Our commitment to sustainable travel
http://www.advadventures.com/category.php?parentid=194
most popular Trips (out of 1 total)
Nepal for 14 Days • from $1,300* per person

Operator: Advanced Adventures Pvt. Ltd

Offered March-May, September-November: The Everest Base Camp Trek which treks along the classic Everest Base Camp trail serves many cultural and natural delight of the Everest region.To have the more interesting flavor in Everest Region, this Everest Base camp… more

| | |
| --- | --- |
| Exertion level: | 6/7 |
| Lodging: | B&B, Boutique Hotel, Camping, Eco-Resort |
| Accommodation: | Comfort |
| Max group size: | 20 people |
| Must form own group? | No |
Is Advanced Adventures Pvt. Ltd your company? Register to get access.
You can get access to the Trips listed on TravelDragon, allowing you to add/edit your products. Register to get access if you'd like to add or edit Trips for Advanced Adventures Pvt. Ltd.