Travel The Unknown
In business since 2007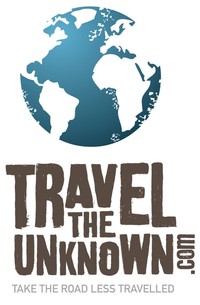 Started by two travel enthusiasts, Travel The Unknown was born with the aim of helping you discover the world`s most unspoilt hideaways in some of the most off the beaten track locations on Earth. Each aspect of our tours has been personally researched, ensuring the highest of standards and the most unique of experiences. Travel The Unknown provide both scheduled group departures as well as private tours for those wanting a more personal trip. Tours can also be tailor-made to suit your travel requirements more exactly. However you decide to travel, you are guaranteed a trip of lifetime!
Address
Travel The Unknown 52/1 Friends Road
Croydon, Surrey
CR0 1EB United Kingdom
Website(s):
Testimonials (3)
Reviewer:

Karla

located in

Canada

Just wanted to say thanks so much for making my holiday to the North East of India one of the most interesting and exciting travel experiences I have ever had. Our guide CK was extremely thoughtful and patient (especially with our frequent change of plans and food requests for momos and noddles) and our driver, Das, was the most amazing driver ever! He definitely saved our lives on those dark, monsoon destroyed, narrow, winding roads through the himalayan mountains on our journey to Tawang. I really felt taken care of and going on the tour made travelling in such a remote and unexplored area so much easier than if I had to do it on my own. Teaching the native tribal women in Along the chicken dance and the macarena was definately my high of the trip. I have never laughed so much, especially when awakening in the morning and hearing the chicken song being hummed in the background. God what they must think of western dancing now! Monks, tribes and Rhinos!!... what more can a person ask for!

5

Reviewer:

Stephen

located in

Ireland

Gotta say thanks to Travel The Unknown for organising my fascinating trip to a little-known area of the world. The scenery was fantastic, food was amazing, the guide was great and the living bridges were inspiring. An India not many get to see. Thanks again.

5

Reviewer:

Myrka,

located in

Slovakia

Thank you so much for organizing such a brilliant trip. I must admit it took me few days to get used to the country, as I have never visited a developing country. But after that i started having a great time with my friends. Really enjoyed the nature, the beautiful views. From all the places we visited I liked most Arunachal Pradesh and Tawang. I think the trip wouldn't be the same without our guide CK, the best guide EVER! He helped us so much, and went out of his way, just to make the trip the best we had. So big thank you for him as well ;-) I still look at the amazing pictures I took and can't believe that I have been there. So thank you again for the best holiday.

5
Leave a comment using Facebook
Prominent affiliations & awards
Adventure Travel Trade Association
Our commitment to sustainable travel
As regular travellers one thing that never ceases to amaze and touch us while travelling is the kindness and generosity of people, often people who have next-to-nothing to their name. Such interactions bring meaning to travel and a sense of warmth and well-being. We firmly believe that the people who make these places special should also benefit from them.
As first preference we use local guides, locally-owned lodges, shops and eateries, and do our best to ensure that the benefits of our tours reach as widely as possible into the communities where they operate. We will also make significant donations from our profits to projects in those communities. This makes Travel The Unknown unique.
Ecological/Environmental Impact
Eco-tourism and carbon footprints are recently hitting the headlines, but this in an area we have taken seriously for some time. Our tours are 100% carbon-neutral and all of our prices include a contribution to Climate Care to offset both air and land emissions. To minimise waste, all of our brochures are also available for online browsing or PDF download.
3 most popular Trips (out of 41 total)
Guwahati Airport, Bojhar, Guwahati, Assam for 11 Days • from £1,575* per person

Operator: Travel The Unknown

Offered November: Remote North East India is home to some of the most endangered wildlife in the world. Arriving into Assam, relax at Nameri Eco-camp, go on a walking safari in Nameri National Park and raft down the… more

| | |
| --- | --- |
| Exertion level: | 4/7 |
| Accommodation: | Simple |
| Max group size: | 12 people |
| Must form your own group? | No |

International Airport Authority of India, Delhi for 14 Days • from £1,995* per person

Operator: Travel The Unknown

Offered October: Head into India's remote North East, and stumble upon a way of life and a diversity of tribal culture few have witnessed. Starting in the former Ahom capital, Sibsagar, you will cross into Nagaland and come… more

| | |
| --- | --- |
| Exertion level: | 5/7 |
| Accommodation: | Comfort |
| Max group size: | 12 people |
| Must form your own group? | No |

International Airport Authority of India, Delhi for 5 Days • from £495* per person

Operator: Travel The Unknown

Offered Year-round: One of the most popular short trips in India and no wonder. Take the short train ride from Delhi to Agra, home to the Taj Mahal. This Wonder of the World is a testament to true… more

| | |
| --- | --- |
| Exertion level: | 3/7 |
| Accommodation: | Comfort |
| Max group size: | 12 people |
| Must form your own group? | Yes (custom departure). Price based on group size. |
Is Travel The Unknown your company? Register to get access.
You can get access to the Trips listed on TravelDragon, allowing you to add/edit your products. Register to get access if you'd like to add or edit Trips for Travel The Unknown.