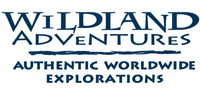 Save $1000pp on a Green Season…
Save $1000pp on a Green Season Zambia Safari. For those with flexible schedules and a serious case of wanderlust, we have an amazing offer on a Green Season safari to Zambia. Stay 4 nights in South Luangwa National Park at Mfuwe Lodge and 2 nights at Victoria Falls for $2995 per person, with no single supplement for single travelers. This is a savings of over $1000 per person! Contact Africa Program Director Nick Bay for more details. Must travel by March 31st, 2012. Safari must be booked more than 21 days before departure. Begins in Livingstone and end in Lusaka
Updated 10 months ago. Details at http://www.wildland.com/wildnews/10000281/zam_wildnews.aspx
About Wildland Adventures:
Since 1986, Wildland Adventures has guided travelers through fragile natural and cultural environments, creating innovative ways to support local people in their efforts to protect their culture, environment and communities. With remarkably few barriers between our visitors and local cultures,...
Provider profile | View 45 trips and testimonials from this provider
This October and November, we're offering…
This October and November, we're offering 10-15% discounts on low season prices for groups at a cooking school at a beautiful four star villa hotel overlooking the Bay of Naples. You cook hands-on with a joyful, fun loving Neapolitan cook in a state of the art cooking school kitchen. You laugh, cook typical Neapolitan dishes, eat rather well, drink great wines with their sommelier and explore the Amalfi Coast, Bay of Naples and Sorrento. Low season means fewer crowds and better chances to experience local life. The hotel staff treats you like royalty..really. We've sent many very happy food lovers there!
Updated 11 months ago. Details at http://www.italycookingschools.com/bring-your-group-save-10-15-on-a-fun-cooking-school-adventure-at-a-lovely-villa-above-sorrento/
About Mama Margaret & Friends Cooking Adventures In Italy:
You can never truly know Italy if you haven't been among its people. The entire essence of the country can be summed up in a single word, passion. Mama Margaret and Friends Cooking Adventures will take you to the true...
Provider profile | View 13 trips and testimonials from this provider