Adios Adventure Travel
In business since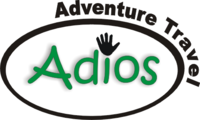 Peruvian owned and operated, we are licensed tour operators offering packaged tours and semi-independent travel options in Bolivia, Peru, Ecuador and Galapagos Islands. Our goal is to exceed the expectations of every traveler, primarily by providing authentic experiences and customized, yet flexible itineraries with attention to comfort and safety.
Because we organize everything ourselves, we have control over the details that make our trips meaningful for you. As an adventure tour operator, our goal is to promote sustainable tourism in Peru and Ecuador. We have guided thousands of travelers and because we live locally, we can take you off the beaten tourist track, to the real South America.

Address
Virginia Beach, VA
USA
Website(s):
Testimonials (3)
Reviewer:

Richard Onorato

located in

Canada

My wife, daughter and I had a wonderful four day hike along the Inca Trail. The guide, cook and porters made every effort to make our experience memorable. Vidal and his staff satisfied our every need from arranging pick-up to accommodations. The personal service was outstanding. In fact, our son who flew from Colorado to meet us in Macchu Picchu was shuttled through Lima, Cuzco and Aquas Calientes and was waiting for us as we descended from the Sun Gate. The smile on everyone's face spoke volumes about "Adios Adventure Travel".  We would not hesitate to book through them again.

5

Reviewer:

Kris Januszkiewicz

located in

Canada

Hola Vidal,

 

I have just finished composing a slide show from our trip to Peru. Too bad that it is over.

 

We had a fantastic time!

 

We had a "wow moment" every day and the sights were breathtaking. We would go back to Peru any time and rely on you to make the arrangements. You guys came through on all your promises but also your team has astonished us by the warmth of the relationship and caring. John in Lima, Henry in Arequipa and Ciro in Cusco really spent a lot of time with us, explaining what we would not have noticed in the sculptures or architecture on our own. Washington, the driver in Arequipa, was also very personable, helping us through the trip to Colca and on to Puno (not to mention that he had fixed my suitcase damaged in air transit).

 

We enjoyed the company of young Hubert.

 

He is a bright young man and extremely personable. On top of it, he had a lot patience for my broken Spanish without reverting to English, which he speaks very well. We felt that Hubert really cared about our well-being and coached us how to climb up Tequile Island to its whole 4010 m (at that plazoleta) without expiring of exhaustion.

 

I must say that your travel plan worked out very well. You included a lot of worthwhile places that we would not have seen without you. We loved the chicheria and the game of sapo. Thanks to your travel plan, we acclimatized very well to the heights by the time of reaching Qosqo. We also liked your hotel selection, which were either extremely comfortable (St.Augustin in Lima or Encantada in Cusco) or just convenient (Aguas Calientes), and the ones in Arequipa (Casa de Melgar), Ollantaytambo and Cusco (Encantada) had a lot of character and beauty.

 

Feel free to give our phone number (613-353-7081) and email to any of your potential clients, we wil be happy to share with them our fantastic experience.

Thank you amigos and see you again.  

Kris

5

Reviewer:

Mary Dluzak

located in

Wisconsin

USA

Hola Vidal,




Looking at all our pictures from the trip, we cannot believe how many things we did on this trip to 

Peru

!  Thank you for organizing our trip for us!  From start to finish we always were picked up on time, and we never had to worry about our hotels and our transportation.  What a wonderful way to spend our honeymoon. We think you have a great group working for you from 

Juan

, the best guide ever, to the cooks, Jefferson and Alex and our driver, Joaquin.  The tours that you organized for us were perfect and most of the hotels exceeded our expectations.  Although we planned a busy schedule, you were willing to help us figure out where to take breaks to slow down.  When we arrived in 

Cuzco

 we were happy to finally meet you and it was wonderful to spend several days with Juan.  We loved his knowledge, patience and willingness to chat with us on all subjects.  Learning about the Quecha culture from you and Juan was especially fascinating. 

Our special day cooking for the Quecha family in the small town near Pisac was something we will not forget.  We felt so welcomed by the family and privileged to be able to eat with them.  If 

Alex

 has a recipe for the soup we made that he can pass along to us that would be great!  If we get back to Peru we want to do a pacha manca meal like we talked about, someday!  

 

Keep up the wonderful work with the sustainable tourism, it is why we chose to go with Adventure Holidays Peru.  It is great that you try to help the people and the environment of Peru.

Mary

5
Leave a comment using Facebook
This operator has not posted any deals at this time.
Prominent affiliations & awards
Adventure Travel Trade Association
Adventure Travel Trade Association
Other affiliations & awards
Leave No Trace Instituto Nacional de Cultura Direccion Regional de Comercio Exterior y Turismo - Cusco Instituto Nacional de Recursos Naturales Asociacion de Guias Oficiales de Turismo de Cusco
Our commitment to sustainable travel
We pay living wages and offer health insurance for employees in Peru.

On request we have arranged community service projects for groups traveling to Peru and Ecuador including the Virginia Beach Friends School and the Appalachian Trail Club.


Our emphasis is on ethical tourism, including the following principles:
Supports regional cultures and ancient traditions
Advances fair employment practices
Invests profits in local economy
Benefits indigenous industries
Offers volunteer vacations
Focus on authentic travel experiences
Furthers sustainable, local economic improvement
3 most popular Trips (out of 11 total)
Cusco Airport, Peru for 4 Days • from $650* per person

Operator: Adios Adventure Travel

Offered July-December: This is the classic Inca Trail to Machu Picchu. The trail winds through substantial archaeological ruins surrounded by dense vegetation and astonishing landscapes. The four-day trek takes you over amazing peruvian paths of large stones with… more

| | |
| --- | --- |
| Exertion level: | 5/7 |
| Accommodation: | Basic |
| Max group size: | 12 people |
| Must form your own group? | No |

Cusco Airport, Peru for 4 Days • from $695* per person

Operator: Adios Adventure Travel

Offered Year-round: Ausangate represents the most overlooked as well as untamed mountain in the Andean highlands of Peru. This trek takes us to 6372m above sea level, (let's see if you can count that high in feet) along… more

| | |
| --- | --- |
| Exertion level: | 3/7 |
| Accommodation: | Comfort |
| Max group size: | 16 people |
| Must form your own group? | Yes (custom departure). Price based on group size. |

Lima Airport, Lima, Peru for 14 Days • from $1,995* per person

Operator: Adios Adventure Travel

Offered Year-round: Fourteen days offers enough time to discover the amazing cities and cultures of southern Peru. Start your visit in the capital, Lima. Then we go south to the desert to observe the animals of the Ballestas… more

| | |
| --- | --- |
| Exertion level: | 3/7 |
| Accommodation: | Comfort |
| Max group size: | 12 people |
| Must form your own group? | Yes (custom departure). Price based on group size. |
Is Adios Adventure Travel your company? Register to get access.
You can get access to the Trips listed on TravelDragon, allowing you to add/edit your products. Register to get access if you'd like to add or edit Trips for Adios Adventure Travel.