Pure Adventures - vacations and travel
Montpellier & Backcountry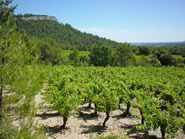 Contact provider for price
8 Days
Year-round
Boutique accommodations

Exertion level: 4

Operator:

Pure Adventures

24 people max
Montpellier airport, france
Active & Adventure trips
Discover sunny Languedoc on a fabulous route that takes you way off the beaten tourist path. On this tour we take you immediately into the countryside to the charming village of St Guilhem le Desert with its medieval old town and pedestrian alleys. The cycling will cross vineyards, visit the region icon Pic St Loup, the Lake of Salagou, and take you in the gorges of the l'Herault.

The tour starts with an easy arrival in Montpellier - accessible by train or plane. We meet you and take you to the quiet calms of the countryside. St Guilhem le Desert !

This is one of the best cycling discoveries of the Herault Department with low logistics and very inclusive! Sunny most of the year, it is good just about any time!

Locations visited/nearby
France, Europe
0 testimonials about this trip.
3 testimonials about the provider, Pure Adventures:
Reviewer:

Andy C.

'The trip was great! I lived in France for 5 years and took many great trips around Europe, but this may well have been the most memorable!'

5

Reviewer:

B. Van Hook

The trip exceeded my expectations in just about every way. It was awesome and challenging to be alone on a bike in a foreign country. I would recommend it to anyone with a sense of adventure who is in good health.

5

Reviewer:

Heidi Ray

located in

CO

USA

Costa Brava Explorer - This is a WONDERFUL tour.  Bo was amazing and helpful, as were his directions and additional information in the hand-outs of things to see and recommended stops and restaurants.  I will recommend Pure Adventures to my bicyclist friends, and will certainly return to you for our next European bicycle adventure!


5
Comments from Facebook
Special information
This is a custom departure, meaning this trip is offered on dates that you arrange privately with the provider. Additionally, you need to form your own private group for this trip. The itinerary and price here is just a sample. Contact the provider for detailed pricing, minimum group size, and scheduling information. For most providers, the larger the group you are traveling with, the lower the per-person cost will be.
You need to form your own private group for this trip. It will be scheduled for a date you arrange with the provider. The itinerary here is just a sample.
Self-guided (includes hotels, maps, luggage transfer, etc but no guide).
Offers some solo-only/singles departures.
Itinerary
Day 1: Arrival in Montpellier: transfer to St Guilhem le Desert to start your bike tour. Installation in nice 2 Star hotel where you will have an orientation by our staff, and then you can explore this fabulous village. Dinner included; and then after go to the central plaza for cafe or drink of your choice to soak up the ambiance of village dating to the year 804. The village is a UNESCO classified village and is a well known spot on the Camino de Santiago not only for its Abbey, but also because it is built in a narrow valley. (Breakfast, Dinner included - B,D)
Day 2: Loop Tours, your choice of 3 rides(from easy to challenging).: You will do a loop trip from St Guilhem to the Lac du Salagou (Lake Salagou). The lake is itself fairly large with a lot of visitors in the summer, but it is unique with a surrounding of red clay soil; the rocks dating back millions of years. The ride is rolling bypassing many small villages and wine country. Return to St Guilhem, and if you have the energy, walk some of the trails leading out to the surrounding peaks. Ride: 78 km challenging.
You can either ride to the Gorges de l Herault: Varying in depth from 200 to 300 meters, the gorges are a real canyon hollowed out of the heart of the garrigues by the River Herault, its one and only architect. A magnificent sight, and a real oasis in the heart of these arid lands, the Herault Gorges all have their own special characteristics: whether the waters are calm or turbulent, they are, above all, a fascinating spectacle. Ride 51km moderate.
The third option is a shorter ride of 39 km taking you to the Chateau and vineyards of Jonquieres. The soil comes from the local chalky rock (limestone consisting of calcareous fossil skeletal fragments of microscopic algae) of the Larzac Plateau. It is in this terroir that the wines find their fundamental characteristics: power, aroma, and a typical elegance. Return again to St Guilhem tonight.(B,D)
Day 3 : Ride to Lauret : After breakfast, you will leave St Guilhem heading towards Lauret. On your way, Saint Etienne d/Issensac and its charming stone bridge (XIVth) and chapel. You will also stop in Brissac, a modest village settlement, but it is nevertheless notable for its 12th century church (listed as a monument historique), and for the castle perched on the rocky outcrop, which dominates and protects the village. Ride 50km. (B,D)
Day 4 : Loop towards Pic St Loup. Stop at the Glass blowing museum to discover the art and many steps followed. You can see the Dolmen of Ferrieres, located nearby village of Ferrieres les Verreries, a Neolithic dolmen dating back to almost 9000 years. Then, discover the surrounding countryside by heading south towards Saint Martin de Londres, with several views on the Pic Saint Loup which is the main peak of the Montpellier backcountry. The Pic Saint Loup is also an area that has its own wine designation because there are the vineyards of very high quality. You can include a stop in one of the wineries for a tasting. Return to Auberge du Cedre and dinner included. Ride 46 km.
Day 5: Ride to Sommieres. Ride first to Claret, famous for its many glass blowers, where the art was created in the 14th century. You could make a stop here in order to visit the glass blowers museum. The first glassblowers in the area arrived in 1280, attracted by the abundant resources of wood in the region. Today you will ride through the vineyards on "le chemin des Verriers" (the glassblowers route). The villages on the chemin des verriers are Claret, Lauret, Sauteyrargues, Vacquières and Sommières. Ride 39km. (B,D)
Loop to Nimes. You will use the cycle path called "voie verte" just behind your hotel to Caveirac and will pass through the vineyards. You will see some bulls of Camargue on your way. Then you could enjoy the city center of Nimes, an historic town, with a very old past. The arenas, the square house, "Jardins de la Fontaine" and the tower Magne, these monuments invite you in the roman antiquity. This rich past earned him the nickname "French Rome". You will come back to your hotel by the same way. Ride : 64km.(B)
Day 7 to Montpellier: For your last ride, you will return to Montpellier, capital of the Languedoc region. Built in the 1040s, Montpellier quickly became known for its trade with the Orient, and its medical schools. With winding streets that date back to the Middle Ages and ultra-modern facilities such as the indoor Olympic sized swimming pool, skating rink,planetarium, and tramway system, Montpellier has something for everyone. Your hotel is in the heart of the historic center. You are close to the Triumphal arch, the "Garden of Peru", which is continuing with the magnificent and huge Aqueduct St Clement and the central square "place de la Comédie" with its Opera. Ride: 34km. (B)
Day 8: Departure Day. You are free to leave anytime after breakfast. Extra nights can be arranged. Trains depart in all directions throughout the day. (B)
More information from Pure Adventures: