CMH Heli-Skiing & Summer Adventures - vacations and travel
Luxury Lodges beyond the Canadian Rockies
"Every one of the staff at both lodges showed such enthusiasm and genuine hospitality. Our smiles were matched only by… "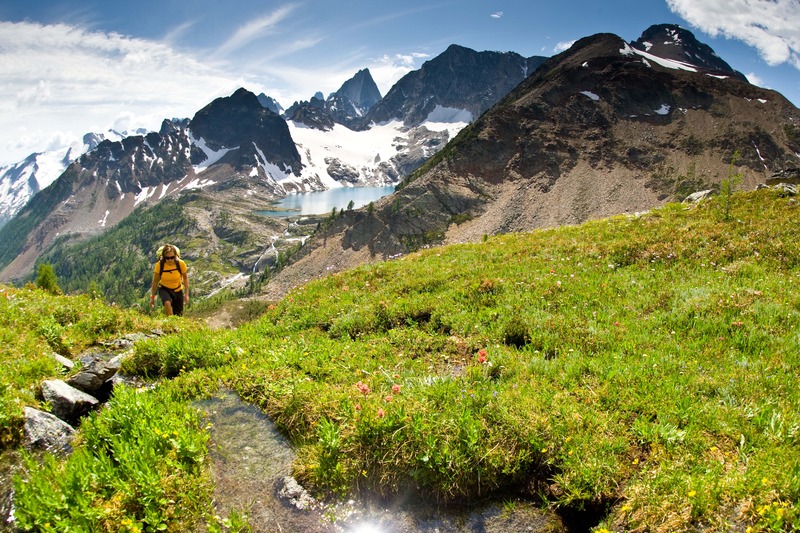 Calgary international airport, calgary, alberta, canada
Active & Adventure trips
With the best of two different mountain ranges at your guides' fingertips, a Lodge-to-Lodge trip is nothing short of spectacular. You spend half your time Heli-Hiking amidst the vast wilderness of one area before hiking, walking and flying to a second area, where your adventure continues.

Lodge-to-Lodge trips include six nights – three at the Bobbie Burns lodge and three nights at the Bugaboo lodge. On day four, you hike along the famed Grizzly Ridge until meeting up with the helicopter for the flight to your next lodge. We've run this European style experience between the Bobbie Burns and the Bugaboos for several years, and it is one of the favourites among our returning guests.
Locations visited/nearby
Canadian Rockies, Canada, North America
3 testimonials about this trip
Reviewer:

Bob T

located in

Edmonton

,

AB

Canada

Every one of the staff at both lodges showed such enthusiasm and genuine hospitality. Our smiles were matched only by the thrill each guide received knowing the enjoyment their skill had brought to the group. It truly was like a new home with morning coffee by the wood fire, breakfast and dinner with the fellow hikers and staff. Five star meals every day and tailored to individual dietary constraints if needed. The day to day operations of getting the hikers to and from various hikes was seamless. There was a wide diversity in age, skill and interests of the groups. By dividing into 4 groups and then sub-dividing further during the day, with a guide, we all were able to exceed our dreams….every day! From beautiful meadows and flowers to glaciers, mountain peaks and 16km lodge to lodge.. we experienced it all. Zip line fun while more advanced climbs for those inclined gave a memory for a lifetime! To be one of the handfuls of people able to hike to areas last exposed to daylight only before the last ice age is a unique, humbling experience like no other. The vastness of the area leaves one with a profound sense of awe. CMH has been an integral part in preserving this natural wonder while melding a seamless adventure experience in to it. Thank you to every staff member upfront and those behind the scenes that contributed to the most incredible travel experience we have ever had! We will be back.


5

Reviewer:

Barbara M.

located in

Bozeman

,

MT

USA

It was a terrific time with a wonderful ,competent and energetic staff! The hiking terrain, lodge, food, staff and amenities were beyond expectations and the best as it felt like our "home"

5

Reviewer:

Paul T

located in

Brampton

,

ON

Canada

From the moment we were greeted at the heli-pad until our departure last Saturday, the staff at the lodge were outstanding.


5
Comments from Facebook
Special information
May accommodate certain types of disabilities. Contact the operator for more information.
Family oriented trip.
Centered around activities for grandparents and their grandchildren.
Itinerary
DAY 1: BANFF TO BOBBIE BURNS HELIPAD
7:15 am Meet at the Brewster Transportation Centre for ground transfer from Banff to the Bobbie
Burns Helipad.
7:30 am Depart Banff.
8:15 am Departure time from Post Hotel, Lake Louise.
10:00 am (Mountain Time) Arrive at the helipad for the quick flight to Bobbie Burns Lodge. Get
outfitted with all the necessary hiking gear and enjoy lunch at the lodge. Following a helicopter
safety talk, enjoy an afternoon of Heli-Hiking. Heli-flight back to the lodge late afternoon for
appetizers, beverages and relaxation before dinner.
7:00 pm Dinner is served family style, with guests and staff eating together. (L, D)
DAY 2, 3: FULL DAYS HELI-HIKING IN BOBBIE BURNS
7:30 am Morning stretch class.
8:00 am Breakfast begins.
9:00 am The first helicopter departs with the first group of hikers, accompanied by a guide, for a
full day of exploring the immense variety of landscapes in the Bobbie Burns. Return to the lodge
mid-afternoon to savour snacks and beverages or just to relax.
7:00 pm Dinner is served. (B, L, D)
DAY 4: HELI-HIKING TOWARDS THE BUGABOOS
7:30 am Morning stretch class.
8:00 am Have breakfast, then choose from a variety of sandwiches and snacks for today's picnic
lunch in the mountains.
9:00 am Group flights to Grizzly Ridge begin. Trek along the ridge towards Bugaboo Lodge with a
picnic lunch on the way. We follow a similar routine at the Bugaboos where snacks and beverages
await after a memorable day of hiking. Dinner is served family style with the chance to get to know
the Bugaboo staff and other guests. (B, L, D)
DAY 5, 6: FULL DAYS HELI-HIKING IN BUGABOOS
7:30 am Morning stretch class.
8:00 am Breakfast begins.
9:00 am The Bugaboo routine mimics the Bobbie Burns. Lunch in the field.
7:00 pm Dinner back in the lodge. (B, L, D)
DAY 7: BUGABOO HELIPAD TO CALGARY
8:00 am Breakfast, then prepare for departure.
9:30 am First flight from the lodge to the Bugaboo Helipad.
11:00 am Depart the helipad by motorcoach, returning through Kootenay and Banff National
Parks to Banff and Calgary Airport. A tasty boxed lunch is provided for the return trip.
1:30 pm Arrive in Banff.
4:00 pm Arrive at the Calgary Airport. (B, L)
More information from CMH Heli-Skiing & Summer Adventures: