Backroads - vacations and travel
Amalfi Coast Walking & Hiking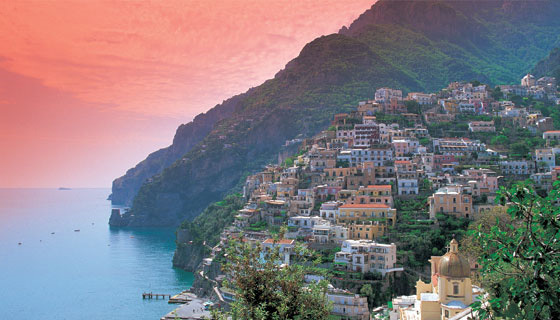 from $3,698* per person
6 Days
May, June, September, October
Boutique accommodations

Exertion level: 5

Operator:

Backroads

20 people max
Naples airport, naples, italy
Active & Adventure trips
It makes an impression. Always has. Even back in 29 B.C., Emperor Augustus fell in love with - and acquired - Capri. That's the Amalfi Coast for you. From the first moment, you're transfixed. Must be something about standing hundreds of feet above the blue-green Mediterranean. Or the lemon-infused air wafting through olive groves. Or the fishing villages carved out of cliffs. Your feet glide upon centuries-old cobblestones. Up ancient steps etched into rugged hillsides. To the magnificent vistas from Path of the Gods. You know why the Roman emperor had to have it. You want to make it yours, too.

By foot and boat, explore gorgeous coastline and island treasures
Stroll timeless trails through lemon orchards and terraced gardens high above the water
Colorful seaside towns and sleepy villages
Hike worn stone paths on the Isle of Capri
The coastal village of Positano


Locations visited/nearby
Italy, Europe
Comments from Facebook
Itinerary
Day 1 By foot and boat, explore gorgeous coastline and island treasures Shuttle into the mountains above the port town of Sorrento to a scenic picnic spot Spectacular vistas of the Amalfi Coast provide the backdrop as you hike cobblestone paths and steps along the edge of Colli delle Fontanelle Journey by private boat to Capri and take a funicular up to our hotel, nestled on the lively piazzetta.

Day 2 The isle of Capri, with limestone peaks, narrow twisting streets and delightful gardens that have charmed visitors for centuries Hike along stone paths to Monte Solaro, the island's highest point Marvel at the famous Faraglioni rock formations Walk or take the chairlift to Anacapri for lunch and leisurely wander through this chic town's shopping district Sail to Amalfi, a charming town with a colorful maritime history.

Day 3 The beautiful, dramatically terraced gardens of Villa Rufolo Stride through the Valle dei Mulini (or "Valley of Mills") past centuries-old paper mills and bubbling streams lined with wildflowers Relax over a cool drink in the hilltop village of Ravello, the "aristocrat of the Amalfi Coast" Our private walking tour of Amalfi offers an insider's perspective on this picturesque town.

Day 4 Our local guide Maurizio, who brings the region's rich past to life en route to the village of Nocelle Hike along the magnificent Sentiero degli Dei (or "Path of the Gods") Continue to Positano, where pastel villas cling to cliffs above a labyrinth of shops and stylish cafés.

Days 5-6 Stroll timeless trails with glorious views of the Mediterranean Ascend through a forest of chestnut and alder to Santa Maria del Castello, the remains of a small castle Head to a beloved family-owned restaurant that has been pleasing locals and visitors for decades A walk to Fornillo Beach and a refreshing swim in the sea are the perfect way to cap off your trip.

More information from Backroads: