Backroads - vacations and travel
Loire Valley Biking: Among the Grand Châteaux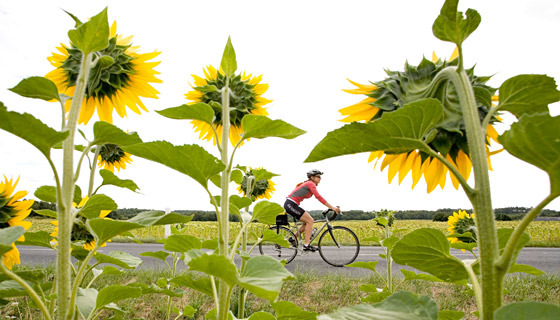 from $4,198* per person
6 Days
May-October
Luxury accommodations

Exertion level: 4

Operator:

Backroads

24 people max
Airport, france near saint-pierre-des-corps, france
Active & Adventure trips
Pedal through a lush forest. Emerge as if you're in a fairy tale. Standing proudly before you is a château of Gothic majesty. Its dramatic gardens sculpted so every plant, every stretch of grass, every tree has been planned, pruned and perfected. You're in an architect's dream. Artists and writers escape to the Loire - even Leonardo da Vinci spent his final years here. If you've dreamed of living like royalty, there's no place more ideal.

Ride quiet rural roads to French architectural landmarks
Relax at gracious castle-hotels
Delicious French cuisine and acclaimed Vouvray wines
Discover the difference between Renaissance and medieval châteaux
Experience the intrigues of French history where it actually unfolded


Locations visited/nearby
France, Europe
Comments from Facebook
Itinerary
Day 1 The royal treatment at gracious châteaux Spinning past peaceful woodland and picture-perfect villages, you'll see why bicycling in the Loire Valley is such a delight Visit beautiful Crissay-sur-Manse - the entire village is a protected monument historique - and indulge in a meal of fresh regional cuisine overlooking the French countryside.

Days 2-3 Renaissance, medieval and classical châteaux Explore Chinon, known as much for its full-bodied red wines as for its turbulent history Ride alongside vineyards and orchards to the Châteaux d'Ussé, d'Azay-le-Rideau and de Villandry, whose impressive Italian Renaissance gardens invite a stroll.

Day 4 Experience French history where it actually unfolded Travel back in time at the magical Château de Chenonceau, where a private guide shares stories amid its richly appointed salons, vast galleries and massive grounds.

Days 5-6 Exquisite cuisine and acclaimed Vouvray wines Wander through Clos Lucé, Leonardo da Vinci's last residence, and marvel at models and designs of some of his creations Join a vintner for a private tour and degustation at the family's centuries-old wine cave In Amboise, grab an outdoor table and refuel with a café on Rue Nationale, a prime people-watching spot.

More information from Backroads: