Backroads - vacations and travel
Peru Family Multisport: Biking & Hiking from Cusco to Machu Picchu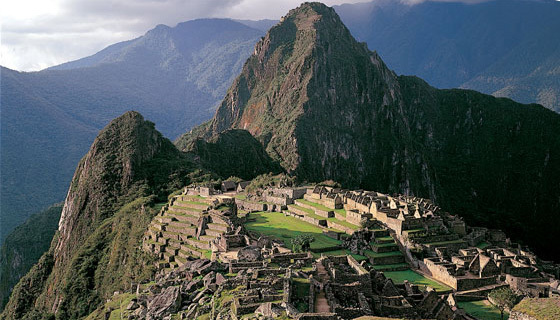 from $4,798* per person
8 Days
March, June-August
Luxury accommodations

Exertion level: 5

Operator:

Backroads

22 people max
Cusco, peru
Family & Friends trips
You're out of breath. But that's okay. It gives you an excuse to stop and gaze. At the stunning views. At the incredible Inca stonework. At the kids enraptured. Not that you need an excuse. It's only human to pause in the presence of natural beauty, of engineering genius, of youthful wonderment. You'd better get used to it. It'll happen time and again this week. From Sacsayhuamán to the Inca salt pans, from Cusco's market to Ollantaytambo's school. All the way to magical Machu Picchu it'll happen. Long after you're used to the altitude.
Permits to hike the Inca Trail are extremely limited. We recommend booking a minimum of 4-6 months prior to departure in order to significantly increase your chance of securing a permit. If permits are unavailable during some seasons you will take a train to Aguas Calientes, bus to the entrance and hike into Machu Picchu.


Aurelio, our local guide, shares deep insight into Peru's culture and ancient civilizations
Machu Picchu: the incredible "Lost City of the Incas"
Interact with schoolchildren in Ollantaytambo and visit a weaving community in Huilloc
Cusco, alive with the energy of the Inca and history of the Spanish conquistadors
Hike to impressive ruins: Tambo Machay, Temple of the Moon and others
Locations visited/nearby
Peru
Comments from Facebook
Itinerary
Days 1-2 Local guide Aurelio shares deep insight into Peru's culture and ancient civilizations
Visit the ruins of Tipon, which showcase impressive Inca water engineering and architecture
Hike to Inca archaeological sites, including Tambo Machay, Sacsayhuamán and Temple of the Moon
Delight in a private live performance of Andean folk music during a picnic lunch in a secluded mountain meadow.
Days 3-5 Experience Quechua culture in an off-the-beaten path weaving community
Bike along the altiplano and Urubamba Valley, the Sacred Valley of the Incas, past small farming villages and pueblos
In Moray, learn how the Incas experimented with farming techniques using high-altitude terraces
Taste the salt at the Las Salineras salt pans, farmed by families for generations
Explore Ollantaytambo, where the youngsters have fun visiting a school and getting to know the students
Journey into a quiet river valley to a Quechua community and engage with master weavers at work
From the ruins of Pisac, take in the sweeping vista of the Sacred Valley
Kids take part in a fun market challenge competition.
Days 6-8 Machu Picchu: the incredible "Lost City of the Incas"
After a train ride, hike the "Gate of the Sun" trail for a bird's-eye view of the "Lost City of the Incas"
You may also have the option to hike the famed Inca Trail up to Machu Picchu
Spend another full day exploring Machu Picchu, contemplating its exquisite stonework and mysterious astrological designs.
More information from Backroads: