Italian Connection - vacations and travel
Savoring Sicily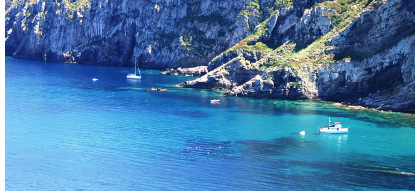 from $4,360* per room
7 Days
March, November
Comfort accommodations

Exertion level: 3

Operator:

Italian Connection

12 people max
Palermo airport, italy
Culinary & Wine Travel trips
This unique Cooking and Exploring Tour of Sicily reveals Sicily's complex past through visits of amazing historical sites, while savoring a wonderfully varied cuisine influenced by the many cultures that have dominated the island. In keeping with Sicily's diversity, we enjoy the delights of staying in three distinctive lodgings – an intimate historic inn, a seaside hotel and a stylish city hotel - and also participate in two hands-on Sicilian cooking lessons featuring different styles of Sicilian cooking.

TRIP HIGHLIGHTS

Feast on Sicilian couscous made with pistachios grown on the lava-rich slopes of Mt Etna, and pair it with a glass of sweet Marsala

Visit the cutting edge cellars of the Donnafugata winery, and taste wines inspired by The Leopard

Plunge into the wild food market in Catania, resisting the temptation to buy a whole octopus, and cook in the home of cookbook author Eleanora Consoli

Trace Sicily's turbulent history through its delectable sweets, from ancient ricotta to Moorish cassata, regal Norman marzipan to spicy Spanish chocolate

Pick olives and watch them being pressed, breathe in the fruity fragrance of new green oil, then pour it over rustic pane nero for a lunch of the gods
Locations visited/nearby
Italy, Europe
Comments from Facebook
Itinerary
Day One
Meet at a centrally located hotel in Palermo and head to the magnificent Greek site of Selinunte, with its powerful Greek temples standing in regal splendor for the past 2500 years. Lunch begins with a delightful array of antipasti, and we taste the special pane nero, still warm from the oven and anointed with just-pressed olive oil—heaven! Continue to one of Sicily's top wine producers, where we tour the winery and indulge in a private wine tasting before taking a walking tour of town. We stay two nights in a lovely small inn located in the center of the pretty seaside town of Marsala.
Day Two
We follow the coastal vie del sale where sea salt is still gathered as it has been for centuries and the warm scirocco wind blows from North Africa. A short boat ride across the lagoon brings us to the tiny island of Mozia, which was a mighty Carthaginian stronghold until 397 B.C. Visit the tiny but rich museum of amazing finds, including bronze, glass and ceramic pieces, as well as the elegant statue of the Young Man of Mozia, a Greek masterpiece displayed in Athens during the recent Olympics. In the afternoon, we visit the beautiful town of Erice, a maze of twisting cobblestone streets perched on a lofty hilltop, with breathtaking views stretching to the Egadi Islands. Tonight we dine in a family-run trattoria where la mamma prepares us a fabulous seafood feast.
Day Three
We now make our way across western Sicily, stopping at Segesta, with its splendid Greek theatre and solitary temple gracing the hillside. Stop for a stroll before we partake of a rustic farmhouse lunch of antipasti made with the farm's fresh produce and crusty bread still warm from the oven. Continue to the fascinating seaside town of Cefalu', set in a rocky bay below the Madonie Mountains. We stay two nights in a recently restored hotel, surrounded by a Mediterranean garden, where our rooms enjoy sea views. Dinner in the hotel's distinguished restaurant.
Day Four
This morning we take a walking tour of Cefalů, including the Norman cathedral with its magnificent mosaics. Later we meet in the kitchen and participate in our first cooking lesson, focusing on the aromatic dishes originally brought to Sicily by the Moors and now a proud tradition in this corner of Sicily. We lunch on the dishes we have prepared, and toast to our success with a glass of sweet Marsala. Free time to relax or explore on a walk above town. Dinner in a friendly trattoria.
Day Five
This morning we tour the Villa Casale, where we view the astonishing Roman mosaic floors that have survived intact for hundreds of years. Room after room is decorated with dazzling mythological figures and beautifully detailed scenes depicting the Roman's opulent lifestyle. Today's lunch is simple yet rewarding, as we sample a delectable variety of Sicilian cheeses, including piacentino, a saffron scented cheese studded with black pepper. We continue to the city of Catania, where we stay two nights in a deluxe, stylish hotel in the historic center. Catania is experiencing a wonderful rebirth as the appreciation for its lovely Baroque palazzi and genuine restaurants continues to grow. Take a short walking tour of town before a free night for dinner.
Day Six
Visit the colorful market, alive with the riches of the Mediterranean, where every imaginable kind of fresh fish and a dazzling array of exquisite produce are displayed amidst the raucous cries of street vendors. We then participate in a cooking lesson in the home of a noted Sicilian cook, where the bright flavors of lemon, pistachios and wild herbs shine in her distinctive recipes. In the afternoon we visit the resort town of Taormina and visit the spectacularly situated Greek theatre. Poised above the turquoise sea with grandiose Mt. Etna, an active volcano, puffing in the background, this is indeed a magical setting evoking the power of the Greek gods. Our last evening, we join the passeggiata as we wander past sumptuous palazzi once belonging to the Sicilian aristocracy, then indulge in a farewell feast at a lively restaurant frequented by the locals.
Day Seven
Morning transfer to the Catania airport. Arrivederci!
More information from Italian Connection: