Adventures In Africa - vacations and travel
Best Of Ethiopia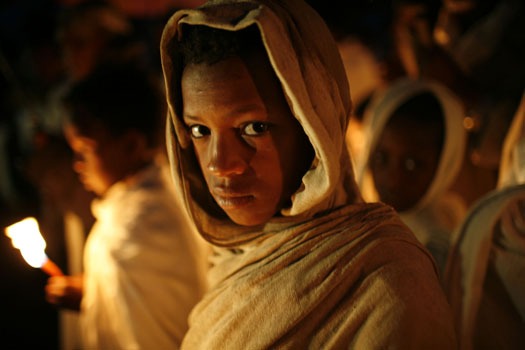 from $4,128* per person
18 Days
Year-round
Luxury accommodations

Exertion level: 3

Operator:

Adventures In Africa

24 people max
Addis ababa airport, addis ababa, ethiopia
Active & Adventure trips
This adventure offers an exciting glimpse into the unique cultures, history and natural beauty of Ethiopia. On this safari, guests will enjoy visiting four historic cities in Ethiopia's North, including Lalibela and Axum. You will also see the stunning scenery of the Simien Mountains, with a good chance of spying the endemic Gelada baboon. In the South you will have the chance to meet a large variety of tribal peoples. These include the Dorze (known for their beehive-shaped houses), the Mursi (famed for their lip plates), Hamer (known for the bull-jumping ceremony), and many more. You will also visit beautiful rift valley lakes including Langano and Awassa, explore Nechisar National Park, and visit a coffee plantation in Yirga Chefe. The trip concludes with a city tour of Addis Ababa, and a farewell meal with song and dancing.
Locations visited/nearby
Ethiopia, Africa
Comments from Facebook
Special information
This is a custom departure, meaning this trip is offered on dates that you arrange privately with the provider. Additionally, you need to form your own private group for this trip. The itinerary and price here is just a sample. Contact the provider for detailed pricing, minimum group size, and scheduling information. For most providers, the larger the group you are traveling with, the lower the per-person cost will be.
Itinerary
DAY 1 – ARRIVE ADDIS ABABA: Be welcomed by your guide on arrival at Addis Ababa Bole International Airport, and transfer to your hotel. Overnight at Jupiter International Hotel or similar.
DAY 2 – BAHIR DAR: Fly from Addis to Bahir Dar and visit the Blue Nile Falls before lunch. In the afternoon, have a boat trip on Ethiopia's largest water body - Lake Tana (3,600 Km Sq) to visit the island monasteries of Ura Kidane Mihret (14th Century AD) and Azwa Mariam (14th Century AD). Overnight at Summerland Hotel or similar. (B, L, D)
DAY 3 – GONDAR: Drive from Bahir Dar to Gondar - the 17th century capital of Ethiopia. In the afternoon, visit the Imperial Castle Compound of Gondar (UNESCO World Heritage Site), the 'Bath of Emperor Fasiladas', the church of Quskuam Mariam (17th century AD), the residence of Empress Mintwab, and the church of Debre Birhan Selassie which is famous for its wall and ceiling paintings. Overnight at Goha Hotel or similar. (B, L, D)
DAY 4 – SIMIEN MOUNTAINS: Drive from Gondar to Debark (the headquarter of the Simien Mountain National Park), and after check-in to hotel at Debark drive 36 km farther to the Simien Mountains (UNESCO World Heritage Site) to visit the endemic mammal of Ethiopia - the Gelada Baboon, and the breathtaking scenery of the Simien Mountains. Overnight at Simien Lodge (B, L, D)
DAY 5 – SCENIC DRIVE TO AXUM: Drive to Axum - the earliest Capital of Ethiopia, crossing the Tekezze Gorge. Overnight at Remhai Hotel or similar. (B, L, D)
DAY 6 – AXUM: Have a sightseeing tour of Axum which includes visiting the Archaeological museum of Axum, the famous Stelae Park (UNESCO World Heritage Site), the church of St. Mary of Zion which is believed to be the last resting place of the original Ark of the Covenant, the palace and tomb of King Kaleb and Gebre Meskel (6th Century AD), and the ruin palace of the Queen of Sheba (9th Century BC). Overnight at Yeha Hotel or similar. (B, L, D)
DAY 7 – LALIBELA: In the morning, fly to Lalibela – home of the 12th century AD rock hewn churches of King Lalibela. And in the afternoon, visit the second and the third group of churches of King Lalibela (UNESCO World Heritage Site). Overnight at Roha Hotel or similar. (B, L, D)
DAY 8 – LALIBELA: In the morning, mule back ride to the hill top semi monolithic church of Asheton Mariam (13th century AD). Getting to the top of the hill rewards you with great and unforgettable scenery of the area. In the afternoon, visit the remaining second and the third group of the churches of Lalibela. Overnight at Roha Hotel or similar. (B, L, D)
DAY 9 – LALIBELA / ADDIS / LANGANO: Fly back to Addis and drive 200 km south of Addis to the Rift Valley region visiting the chains of Rift Valley Lakes of Ziway, Langano, Abiyatta and Shalla. Spot various birds at Lake Ziway, and enjoy swimming at Lake Langano. Overnight at Sabana Beach Resort. (B, L, D)
DAY 10 – ARBA MINCH: Drive 300 km south to Arba Minch, visiting the Alaba, the Wolita and the Dorze people on your way, also visiting the Sinkile Wildlife Sanctuary where you can see the endemic Swain's heartbeast amongst other animals. Overnight at Paradise Lodge. (B, L, D)
DAY 11 – ARBA MINCH: After breakfast drive to Chencha, to visit the Dorze village. The Dorze people are well known for the weaving tradition and their attractive elephant shaped traditional hut made from bamboo and false banana tree leaves. After your visit, drive back to Arba Minch for lunch and a boat trip on Lake Chamo (on your own account) where you will visit the Crocodile Market featuring a large number of crocodiles, different aquatic birds and hippos. Overnight at Paradise Lodge. (B, L, D)
DAY 12 – JINKA: Drive from Arba Minch to Jinka, making a stop at Key Afer to visit the colorful weekly market where the Ari, the Tsemai, and the Benna people meet. Overnight at Jinka Resort Hotel. (B, L, D)
DAY 13 – MAGO NATIONAL PARK: Make an excursion trip to Mago National Park. Visit the most famous people of the Omo Valley - the Mursi people, whose women are typically known for their clay lip plates they insert in their lower lips. Then, drive back to Jinka, and visit the cultural museum of the Omo people. Overnight at Jinka Resort Hotel. (B, L, D)
DAY 14 – DIMIKA MARKET & TURMI: Drive from Jinka to Dimeka to visit the weekly market of the Hamer people. Then, drive to Turmi for Overnight. Around Turmi, visit the cultural village of the Hamer people. The Hamer people are famous for their typical hair dressings which the women decorate with red soil and butter. Overnight at Buska Lodge. (B, L, D)
DAY 15 – OMORATE: Make an excursion trip to Omorate and cross the Omo River by boat to visit the Dasenech people who are known for their body scarification. In the afternoon, enjoy leisure time in Turmi. Overnight at Buska Lodge. (B, L, D)
DAY 16 – TURMI / KONSO / YABELLO: Drive from Turmi to Yabello visiting the Arbore people and the Konso people along the way. Overnight at Yabello Motel. (B, L, D)
DAY 17 – AWASSA: Drive from Yabello to Awassa visiting the nomadic Borena people, and the Sidama people who are noted for their cultivation of False Banana (Enset). On your way, visit the coffee plantations around Yirga Chefe where one of Ethiopia's most flavored coffee beans grow. In the later afternoon, enjoy bird watching and the sun set over the Rift Valley Lake of Awassa. Overnight at Tadesse Enjori Hotel or similar. (B, L, D)
DAY 18 – ADDIS ABABA: In the morning, drive to the shore of Lake Awassa and visit the 'Fish Market'. Then, drive 273 km north to Addis. In the afternoon, have a half-day city tour of Addis, which includes visiting the National Archaeological Museum, Merkato - the largest open air market in Africa, and driving to Mt. Entoto for the panoramic view of the capital. In the evening before departure, you will be invited a farewell dinner party at one of the best traditional restaurants in Addis where you taste variety of Ethiopian meals, and watch the folkloric dances of the Ethiopian. Transfer to airport for your outbound flight. (B, D)
More information from Adventures In Africa: