Alps and Beyond - vacations and travel
The Tour of Monviso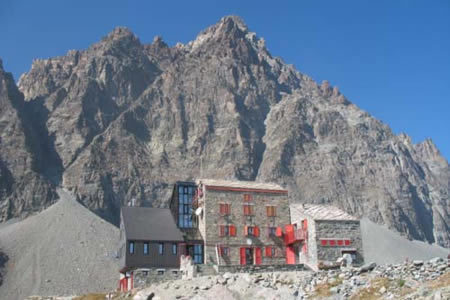 from €1,750* per person
8 Days
June-September
Comfort accommodations

Exertion level: 3

Operator:

Alps and Beyond

24 people max
Torino - valle di po
Active & Adventure trips
Known to the locals as the "King of Stone", or as the "Mont Blanc of the Southern Alps", with its 12'790 ft. Monviso dominates the whole chain of the Cotian Alps, in southern Piemonte, and the lower plains from Saluzzo to Torino. Near the border with France, but entirely in Italian territory, Monviso for centuries was believed to be the highest peak in the Alps and, first climbed by the British William Mathews, saw the first successful Italian ascent on August 12, 1863, led by Quintino Sella. Its name, a contraction of Monte Viso, comes from the Latin Vesulus or "the visible mountain". In fact, from the Italian side, its distinct and imposing pyramidal shape rears up from the mountain range, making it visible and recognizable even from great distances. On the flank of the mountain is the historical Buco di Viso (Hole of Viso), the first tunnel dug in the Alps in 1480, and used as a mule route between France and Italy to transport merchandise. Today it is a historical landmark.
At the feet of Monviso, remote valleys, dotted with small enchanting hamlets, hold on to their traditions and culture, while from its spring, the Po River, the longest river in Italy, starts its 430-mile journey to the Adriatic Sea. Hiking and trekking in a spectacular, rugged, alpine setting we circumnavigate this magnificent mountain admiring this giant of stone from every angle, and crossing a great variety of natural environments - glacial lakes, alpine passes, pristine valleys, and pine forests. Our journey truly takes us off the beaten path, through one of the most pristine, and least populated and developed areas of the Alps.
Locations visited/nearby
Italy, Europe
0 testimonials about this trip.
3 testimonials about the provider, Alps and Beyond:
Reviewer:

K. Davis

located in

Chicago

,

IL

USA

Touring with Alps and Beyond has been one of the best and most satisfying experiences of my life. From my very first hiking trip around the beautiful northern Italian lakes to my magical last (but not final) walking trip of the wine and hazelnut region in Piemonte's Langhe of Italy. This company and its fine tour guides have introduced me to some of the most spectacular locations I have ever seen and because of their impeccable pre-planning and their highly knowledgeable tour guides I am always guaranteed gorgeous accomodations, personalized care, and a vacation full of memories and new friends that i will cherish for years to come. When touring Italy or Switzerland, I will only ever go through Alps and Beyond. For quality, service and trips beyond the 'tour-esty' there is no one who does it better.

5

Reviewer:

Donna

located in

San Francisco

,

CA

USA

Alps and Beyond is an amazing company. Our trip was handled with lots of TLC and much expertise. The group relaxed and enjoyed the amazing scenery and hikes knowing that all the other details were very capable hands. Our guides, Anna and Bruno, made sure we all got up and over the mountain and had lots of fun at the same time. This remains one of our most memorable trips. Pure enjoyment. Our guides and Alps and Beyond are quite simply the best!

5

Reviewer:

Rosanne

located in

Chicago

,

IL

USA

I was introduced to Alps and Beyond by a friend. I decided to attend their group trip to the Piedmonte Region of Italy, where the wine is plentiful and the food is amazing. They have such amazing connections to the logding and restaurants, that the trip far exceeded my expectations. If we saw something while riding in our Bus, Anna would make sure there was time to stop and seek out additional adventure. I cannot really put into words the details and care that is put into every day of the trip. A MUST!!

5
Comments from Facebook
Itinerary
Day 1 • Torino - Valle di Po

Meet your guide in Torino and tranfer to Valle di Po, the start of our journey. Short afternoon hike.

Day 2, 3, 4 • Valle di Po – Valle Varaita – Queyras
Starting form the source of the Po River, we start our trek. We overnight at Quintino Sella, perfectly located below the East face of Monviso, we visit Occitane villages, still holding on to their provençal traditions and language, hike through forests of maritime pines and descend into the Queyras Nat'l Park, an unspoiled area with exceptional flora and a protected wildlife
.
Day 5, 6, 7 • Queyras – Valle Pellice – Saluzzo
Our circular trek leads us back to Valle di Po. We enter Val Pellice, home to the Valdesi, a religious minority dating back to the medieval times; we cross glacial basins, verdant pastures and forests; we visit cheese farms and taste their exquisite products; we pass military sites, testimonies of the area's crucial role during WWI; we visit beautiful, medieval Saluzzo.

Day 8 • Departure
After breakfast, there is a group transfer to Torino.
More information from Alps and Beyond: