Arblaster & Clarke Wine Tours - vacations and travel
The Grand Wine Tour of Italy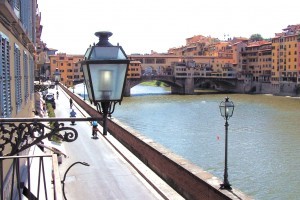 Airport near florence, italy
Culinary & Wine Travel trips
This fabulous new tour takes the spirit of 19th Century 'Grand Tour of Italy' and applies it to our 21st Century Wine Tour of Italy. In addition to wonderful wines we'll be taking in Italy's beautiful gardens, famous historic sites and a chamber music concert on the island of Ischia at William Walton's La Mortella Garden. We start this wonderful journey through Italy in Florence, travel south to Umbria, then on to Rome and finish in Naples.

The first of our sensational wine visits are in Chianti Rufina with Selvapiana and we also plan to visit Isole e Olena in Chianti Classico, and Felsina. We are based in Florence for three nights so there is plenty of time for exploring here and there's also an afternoon in Siena.

We'll spend a couple of hours exploring the Boboli Garden, which is one of the largest and most elegant Italian style gardens, in the company of a local guide. This exquisite formal 16th century Italian garden is set behind the Pitti Palace.

On the way down from Florence to Umbria we call into the wine region of Vino Nobile di Montepulciano. We'll visit the beautiful hilltown then have a tasting lunch with leading Vino Nobile estate, Avignonesi.

In Umbria we stay in the attractive medieval hilltown of Spello. Assisi is very near and we will visit it early in the morning in order to avoid the crowds. Our wine visit and lunch will be at a leading estate in the hills of Montefalco who make 'Sagrantino di Montefalco,' probably the best red from Umbria. In the afternoon we'll drop in on Lungarotti for a tasting and to see their wine museum which has exhibits all the way back to the Romans and the Etruscans.

The hill top city of Orvieto with its famous Cathedral often featured on The Grand Tour and so it does on ours too! We plan to visit Antinori's Castello della Sala before having free time over lunch in the old city.

Late that afternoon we arrive in Rome where we stay for the next two nights at a central 5* hotel and enjoy dinner at our favourite restaurant in Rome, inventive and original. Next morning we have a walking guided tour of the Medieval centre of Rome taking in some of the most interesting churches and classical sites such as the Pantheon, with fascinating anecdotes about the artists and figures who shaped the city. Our guided walk finishes at our lunch venue where we'll taste some of the increasingly good local wines such as Est, Est, Est and Frascati Classico with traditional Roman Fare.

Next day we'll take a morning train to Naples (just an hours fast journey!) where we stay at a recently renovated 4* Superior Hotel on the waterfront, where you'll be booked into their splendid sea view rooms. This afternoon we catch the ferry to Ischia and visit William Walton's La Mortella garden. The island was the home of composer William Walton, considered as one of the greatest English composers of the twentieth century. It was his wife Susanna however, who created this wonderful exotic and tropical garden, which is now renowned throughout Europe. Then we attend a short chamber music recital in the recital hall of the house before returning to Naples by ferry.

The wines of Campania, the region around Naples, have an ancient reputation. Falernum, Surrentum and indeed Pompeii itself were classical Roman crus. We have a visit to the site of Pompeii and the Villa dei Mistieri, with its scenes of a Bacchic initiation and its own 'winery'. We continue to the Amalfi coast where we have lunch with Marisa Cuomo who makes wines here with exquisite aromas from the local grape varieties. We return to Naples in the evening to finish with the most iconic of Neapolitan dishes – pizza! – traditional thin crust with glorious companions, tomatoes and mozzarella.

Our tour finishes at breakfast the next day, however you can choose to stay on in Naples or one of the delightful coastal towns on the Amalfi Coast.

Locations visited/nearby
Italy, Europe
Comments from Facebook
Itinerary
Day 1 – Sunday 24th June Meet in Florence. Included dinner in Florence. Overnight 4* river front hotel in Florence.

Day 2 – Monday 25th June Tastings and lunch at Selvapiana, the top wine producer in Chianti Rufina. Afternoon guided visit of Boboli gardens. Free time in Florence. Non-included dinner in Florence. Overnight 4* river front hotel in Florence.

Day 3 – Tuesday 26th June Wine visits & tastings in Chianti. Visit Isole & Olena wine estate. Lunch at Felsina wine estate. Visit Siena. Non-included dinner in Florence. Overnight 4* river front hotel in Florence.

Day 4 – Wednesday 27th June Lunchtime visit to Vino Nobile di Montepulciano wine estate and to the town of Montepulciano. Non-included dinner. Overnight 4*hotel in Spello.

Day 5 – Thursday 28th June Early morning visit to Assisi. Winery lunch at Arnaldo Caprai wine estate in the Montefalco wine region. Non-included dinner. Overnight 4*hotel in Spello.

Day 6 – Friday 29th June Visit the Antinori family's Umbrian wine estate of Castello della Sala. Free time in Orvieto. Travel to Rome. Included dinner in local restaurant in Rome with an excellent wine list and specialising in traditional Roman dishes (but presented in an inventive modern style). Overnight 5* hotel in Rome.

Day 7 – Saturday 30th June This morning we will have a guided walking tour with a superb guide who will show us a side of Rome few tourists hear about. Free time for lunch. For dinner we'll enjoy a range of wines from Lazio with some delicious dishes from the region. Overnight 5* hotel in Rome.

Day 8 – Sunday 1st July Morning departure on the fast train link to Naples (only an hour's journey). Light Lunch ashore included in Ischia. Afternoon visit of the stunning La Mortella garden on Ischia and a chamber concert in the house. (Return ferry from Ischia included). Non-included dinner. Overnight in superior Sea View rooms at a superb recently redecorated 4* hotel on the sea front in Naples.

Day 9 – Monday 2nd July Morning visit to Pompei, (with guided tour included), continue to Marisa Cuomo's Wine Estate for lunch. Our final dinner together is at the simple pizza restaurant renowned as being the home of Pizza Margherita, as they created this pizza in honour of Queen Margherita. Overnight 4* hotel on the sea front in Naples.

Day 10 – Tuesday 3rd July Tour ends after breakfast. You can then choose to fly onwards or home from Naples, take a taxi or hire a car to travel onwards to Amalfi or catch ferry out to Capri, or even to Sicily.

More information from Arblaster & Clarke Wine Tours: