The Dragon's Path - vacations and travel
Turkey: Dedoconese Islands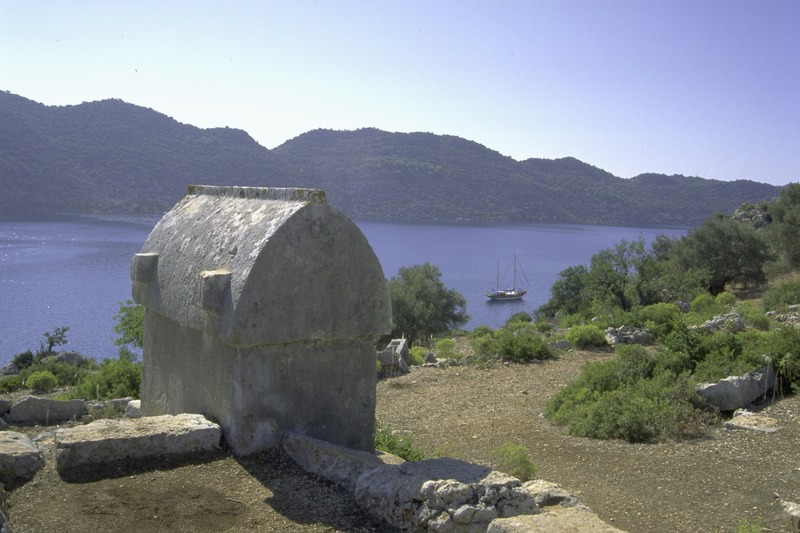 Contact provider for price
8 Days
May, June, September, October
Boutique accommodations

Exertion level: 5

Operator:

The Dragon's Path

11 people max
Bodrum near milas airport, turkey
Active & Adventure trips
We hike and sail the idyllic shores of ancient Caria across the Dedocenese Islands. We spend our time reading, hiking and enjoying the delicate Turkish food and wine on board our luxury yatch, meandering the tranquil coves.

Locations visited/nearby
Turkey, Europe
0 testimonials about this trip.
1 testimonial about the provider, The Dragon's Path:
Reviewer:

L. Schulze

located in

Baltimore

,

Maryland

USA

wonderful trip as always! I've joined Kathy in Peru (twice!), Sicily, Nepal, Bhutan, the Basque Country, New Mexico and other destinations. Always great!

5
Comments from Facebook
Special information
This is a custom departure, meaning this trip is offered on dates that you arrange privately with the provider. Additionally, you need to form your own private group for this trip. The itinerary and price here is just a sample. Contact the provider for detailed pricing, minimum group size, and scheduling information. For most providers, the larger the group you are traveling with, the lower the per-person cost will be.
Itinerary
DAY - 1 BODRUM
Afternoon arrival at Bodrum – Milas Airport (BJV), we drive 40 miles to meet our boat tied in Bodrum.
Halicarnassus, the major city of the ancient province of Caria, is now called Bodrum, which is one of the most popular resorts for its unique architecture, seaside taverns, and nightlife. We visit one of the seven wonders of the ancient world, "Mausoleum", and the Castle of the Knights of St. John, which is one of the best underwater archaeology museums, as the time permits.
Sites visited: Castle of St. Knights (Underwater Archaelogy Museum), Mauseleum.
DAY – 2 KOS
Sail 1 ˝ h to Kos and check into Greece. Kos is very ancient Island. In 5 century BC Hippocrates has started the famous medical center dedicated to Asclepion, God of Health. We visit the pretty harbour, then walk to the Asclepion, visiting the ancient ruins and spend the night at a nice cove.
Sites visited: Hippocrates Tree, Kos Ruins, Kos Asclepion.
DAY – 3 NISSIROS - TILOS
Sail to Nissiros early in the morning to take a half an hour drive to an active volcano, then sail to Tilos. Tilos is an island, where someone can find more than a dozen secluded beaches, historic castles to control this strategic island in the Aegean, Byzantine monasteries, unspoilt friendly villages, and a small community of hospitable people. Jelogical diversity and the isolated location of this volcanic island presents a remarkable flora and birdlife for the visitors. We will enjoy the beaches of this pretty island and hike the scenic paths (3-4 miles)
Extracurricular activities: Hiking to the caldera in Nissiros, hiking in Tilos.
Sites visited: Active volcano in Nissiros
DAY – 4: PANORMITIS - SYMI
We sail to the south side of Symi, to the Panormitis Monastery Bay. After visiting this 18th century monastery, we hike to a beautiful to meet our boat (2 miles). and continue to Symi Town, well-known for its spectacular neo-classical harbor. On either side of a steep-sided inlet rise tier upon of houses, some white, some pastel yellow, but virtually all with Neo-Classical pediments – e reminder of when, a hundred years ago, when this was one of the Greece's most prosperous islands. We will have time to explore the harbor, steets and the shops.
Extracurricular activities: Hiking from Panormitis across the island.
Sites visited: Panormitis Monastery
DAY – 5 DATCA - KNIDOS
Check in Turkey at Datca. Then sail west, across the deep blue waters of the Aegean Sea. After lunch, we explore the extensive ruins of Knidos, where Sostratos, the architect of the Lighthouse of Alexandria (another of the seven wonders of the ancient world), and Eudoxus, the astronomer who first calculated the earth's circumference, were born. We spend the night in the harbor of Knidos, or some other bay nearby.
Sites visited: Knidos
DAY – 6 SELIMIYE
Our first stop is a small village called Turgut, where they grow tasty peanuts and produce great honey. After strolling back and forth to this pretty village, We cruise to Selimiye for the night. Selimiye is a small, sleepy fishing village with a small harbor, a few gift shops and restaurants.
Extracurricular activities: Visiting a family house in Turgut village, hiking to Turgut village.
DAY – 7 SERCE COVE
We sail to Bozburun for our morning swim. In the afternoon we take a short drive to Taslica village. The panorama on this drive is outstanding. Taslica village is famous for its 1000 donkeys and ancient wells. We hike from here on an ancient paved track, through an ancient Carian site called Phoenix to the fjords of Serce (5 miles).
Extracurricular activities: Hiking from Taslica to Serce Cove.
Sites visited: Phoenix.
DAY – 8 DISEMBARK IN MARMARIS
More information from The Dragon's Path: