Adventure Associates of Washington - vacations and travel
Tanzania, East Africa: Cultural & Wildlife Safari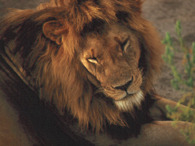 Arusha airport, arusha, tanzania
Culture & Nature trips
Celebrated by National Geographic Adventure Magazine's Best Outfitters on Earth survey, our classic Wildife and Cultural safari has been an Adventure Associates staple for over 20 years! Roaming wild in this vastly beautiful landscape is the world's greatest concentration of mammals ... lion, cheetah, wildebeest, elephant, giraffe, zebra and endless birdlife. Tanzania offers the most superb wildlife viewing in East Africa! We travel far beyond "the beaten path" to enjoy rich encounters with several traditional African tribes (two nights camping in their villages) ... the colorful Maasai, nomadic Hadzabe, and the Totog. Our small groups enjoy rare authentic interactions that encourage genuine connection between people - nothing is contrived or performed. You are immersed in all that makes Africa a truly special destination...it's breathtaking landscape, it's abundant wildlife, it's warm and colorful people! Our East Africa safari takes us to both the "well-known" and the "little-known" places.

Locations visited/nearby
Rwanda, Tanzania, Zanzibar, Africa
0 testimonials about this trip.
Reviewer:

Maria M. AA Real

"Many people today, loyal to their own high ideals, walk toward the light of justice, honor, truth, and, the shadow of a good influence fall behind them. They too, attract rather than compel others toward goodness. They lure by the appeal of their own integrity and love."
Thank you for a wonderful trip. I don't know who wrote this above, but it reminded me of you.

5

Reviewer:

Debbie E.

located in

San Juan Islands

"...the experience was fun and the fresh air and islands were exhilarating. Everything (including the food) was wonderful!! It was refreshing, invigorating and I felt very comfortable with the ladies, all of whom I'd never met previously. But it was the shared laughter that struck a chord for me, the memories still bring a smile to my lips. "

5

Reviewer:

-Joan A.

located in

Peru

"A wonderful introduction to the people and culture of Cuzco as well as a physically challenging trek to one of the world's great wonders, all in the company of supportive and fascinating women. My travels with Adventure Associates continue to be highlights of my life."

5
Comments from Facebook
Special information
This is a custom departure, meaning this trip is offered on dates that you arrange privately with the provider. Additionally, you need to form your own private group for this trip. The itinerary and price here is just a sample. Contact the provider for detailed pricing, minimum group size, and scheduling information. For most providers, the larger the group you are traveling with, the lower the per-person cost will be.
Offers some women-only departures.
Itinerary
DAY 1
Depart USA to Arusha, Tanzania via Amsterdam. (KLM flight schedule) (Meals and
transportation on own.)
DAY 2
Arrive Kilimanjaro airport, transfer to lodge for overnight. (Meals on own)
DAY 3
Embark on safari after a relaxing breakfast. Overland to Tarangire National Park
arriving for check-in and lunch at a comfortable tented lodge. Afternoon game run
into the park. Dinner and overnight at the lodge, enjoying the beautiful view of the
savannah, refreshing swimming pool, and wonderful meals. (BLD)
DAY 4
Full day game run into the park. Tarangire is one of the world's most famous parks
for safari, we can think of no better way to introduce you to Africa than by being in
a remote and exotic place such as this! Known for its enormous resident Elephant
herds, lovely birds, famed and beautiful Baobab tree and palm groves, Tarangire
offers endless photography possibilities! Return late afternoon to enjoy your
evening dinner amidst sounds of the African countryside. (BLD)
DAY 5
After a healthy breakfast, we leave Tarangire National Park and enjoy more game
viewing enroute to a traditional Tatog village and tented camp. Drive to the slopes
of Ngorongoro hills, stopping for a picnic lunch. Continue on, beginning our drive
south of the Ngorongoro Conservation Area to the remote and little visited area in
the Lake Eyasi region where we hope to interact with the nomadic, click-speaking
Hadza tribe and the colorful Tatog tribe. The road here is rugged, dusty and slow
going - you can expect lots of bumps. This evening, join your local guide and walk
to Lake Eyasi to observe pink flamingos and pelicans. Dinner around bushfire while
your local guide keeps you company. Tonight, we stay in a comfortable platform
tented camp near the lake and the Tatog village. (BLD)
DAY 6
We spend the morning exploring the Lake Eyasi region and visiting with the
Hadzabe and Tatog people to learn their traditional way of life. The Tatog are a
tribe of people who have been respected historically for their fierce warriors and
rich community traditions. The Maasai tribe refers to the Tatog as the "Mong 'ati",
literally translated this means "our worthy enemy". The opportunity to interact
with these traditional tribal people in their villages and homes is both rare and
wonderful! Whatever is happening in the village at the time of our visit is what we
participate in - our interactions are spontaneous and non-contrived. Enjoy lunch,
followed by a drive through countryside rich in agriculture to the Ngorongoro
Crater. Dinner and overnight at lodge. (BLD)
DAY 7
Today is going to be a very special day! Descend 2,000 feet into the crater for a
half-day of game viewing: Lion, Cheetah, Hippos, Buffalo, Rhino and more! This
110-square-mile crater is the permanent home to over 20,000 animals! This
awesome setting is often referred to as the "ninth wonder of the world" - it takes
your breath away! Enjoy a picnic lunch at the bottom of the crater followed by a
return to your lodge for a shower, dinner and a leisurely evening. (BLD)
DAY 8
Early morning departure for the Serengeti Park...the symbol of Africa's primeval
beauty: Picture endless miles of absolutely breathtaking landscape teeming with
wildlife! This area is well known for its large concentration of plains animals
(Giraffe, Gazelle, Zebra, Wildebeest). Enjoy a picnic lunch and game viewing on
the way, as well as a visit to Olduvai Gorge. Tanzania is often thought of as the
Cradle of Mankind; it was in northern Tanzania, at the world-famous Olduvai
Gorge, where archaeologists unearthed some of the earliest and most significant
hominid fossils. Continue on into Serengeti Park (the starting point for the annual
wildebeest migration) to your next wildlife lodge. Dinner and overnight at wildlife
lodge. (BLD)
DAY 9
Full day game viewing in search of the Wildebeest migration and Lion hunting,
while we work our way through Serengeti Park. Upon return to our lodge this
evening. enjoy the African sky at night by fireside, take a dip in the pool, and soak
in the last evening of your Tanzanian Cultural & Wildlife Safari. (BLD)
Optional for Jan/Feb tours only: Hot Air Balloon over the Serengeti (approx. $475)
– please arrange with Adventure Associates during registration.
DAY 10
Early breakfast before starting your return journey overland or flight to Arusha.
Lunch, shop and to our lodge for day use. Pack for your flight home and transfer
back to Kilimanjaro International airport for your flight home. (BL)
More information from Adventure Associates of Washington: