Ocean Quest - vacations and travel
Adventure Quest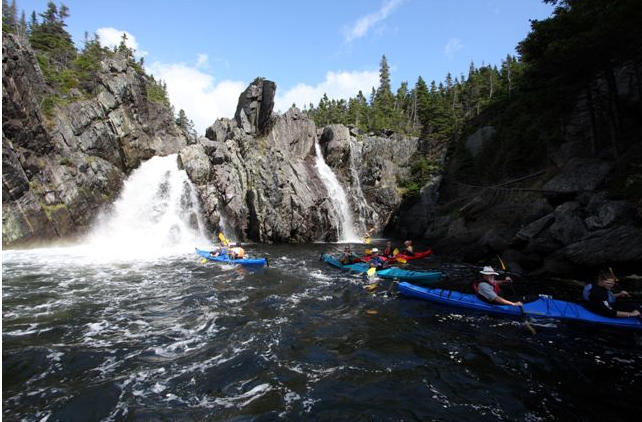 from $1,999* per person
8 Days
April-November
Boutique accommodations

Exertion level: 5

Operator:

Ocean Quest

12 people max
Conception bay, newfoundland
Boats, Barges & Small Ship Cruises trips
Adventure Quest is a multi-day, multi-activity vacation package from Ocean Quest Adventure Resort aimed at the aspiring Newfoundland adventurer. With so much to see and do, we've brought together five amazing adventures to showcase Newfoundland's natural history, culture, people, culinary traditions, and wildlife. There are three versions of Adventure Quest, based on the time of year:
Adventure Quest Spring will feature icebergs.
Adventure Quest Summer will feature whales.
Adventure Quest Fall will feature Newfoundland's unique culture.
Each package also includes 7 nights accommodations in the 4 star Ocean Quest Lodge and airport shuttle service, giving you the complete vacation package.
Locations visited/nearby
Canada
Comments from Facebook
Itinerary
Each version of Adventure Quest will include hiking, sea kayaking, and a cultural tour, while two days of adventure are customized to the time of year.

Adventure 1: A hike on the East Coast trail that will take in scenery and stories of shipwrecks from one of the world's most treacherous stretches of coastline.

Adventure 2: Harness the power of the ocean on a sea kayak and see Newfoundland from a new perspective! Featuring Stan Cook Sea Kayak Adventures!

Adventure 3: A cultural heritage tour on North America's most historic coastline, including a lunch with Lighthouse Picnics, a visit to Ferry Land and Cape Spear, the most easterly point in North America!

Adventure 4: A boat tour that will take in icebergs (Spring) or whales (Summer), getting you closer to these giants than you ever imagined possible. Fall visitors will explore Bell Island inside and out across it's beautiful landscape and into abandoned mines.

Adventure 5: Take a circumnavigation of Bell Island (Spring and Fall) or snorkeling tour (Summer) and explore the nooks and crannies, sea caverns, and shipwrecks of Conception Bay. When available, summer guests will have the opportunity to snorkel with humpback whales.

More information from Ocean Quest: