Ocean Quest - vacations and travel
Wreck-reation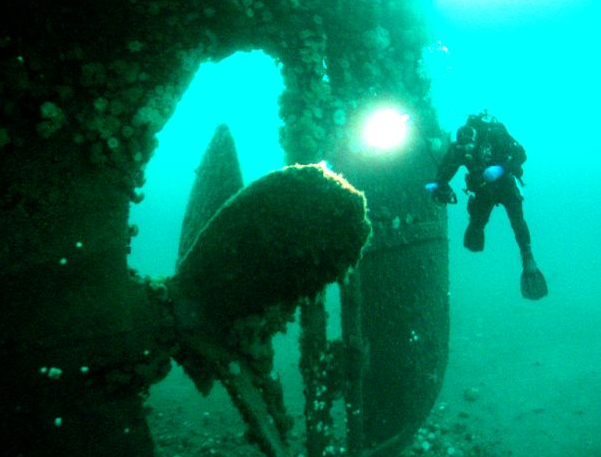 from $1,539* per person
8 Days
Year-round
Boutique accommodations

Exertion level: 4

Operator:

Ocean Quest

12 people max
Bell island, newfoundland
Active & Adventure trips
Join us for 5 days of diving on the Bell Island wrecks during this 7 night vacation! The Bell Island wrecks are some of the world's best preserved shipwrecks. All four are over 400 ft long, intact and upright on the bottom, and are in virtually the same condition as the day they were sunk by torpedoes from German U-Boats in 1942.
This vacation features 7 nights in our 4 star lodge, 5 days of diving (two dives a day) and includes tanks (80 cuft alum), air, breakfast, on-boat lunches on dive days, and complimentary airport shuttle service.
Locations visited/nearby
Canada, North America
Comments from Facebook
Itinerary
Sample Itinerary (Can be adjusted based on your groups desires!)
Day 1:
Arrival and meet and greet. You'll get a brief of the wrecks and get your gear in order for the next day's dives!
Day 2:
Two dive day on the PLM-27 and Saganaga. The shallowest of the the four wrecks, The PLM 27 (50 feet to the deck), will provide you a great start to your shipwreck diving adventure! The second shallowest of the wrecks, the Saganaga features amazing swim throughs and a couple oddities. Just what is that anchor doing on the deck?
Day 3:
Two dive day on the Lord Strathcona and Rose Castle. The second deepest of the wrecks, the Strathcona will provide a higher level of preservation, while allowing for longer bottom times. The deepest of the wrecks, the Rose Castle is the best preserved wreck and the deepest. Rigging is still intact, and the Marconi Room is not to be missed!
Day 4:
Two dive day on two of the Bell Island wrecks. The evening on Day 4 also features your Screech-In, where you will become an honourary Newfoundlander! (Don't worry, it doesn't hurt that bad!)
Day 5:
Two dive day on two of the Bell Island wrecks.
Day 6:
Two dive day on two of the Bell Island wrecks..
Day 7:
Day of rest to get you ready for your flight home. In the unlikely event of a "blow out", this day may be used to get your fifth day of diving in!
Day 8:
Departure, and as you are now an honourary Newfoundlander, you're welcome back anytime! Especially to explore the wrecks, as there is too much to see in just one week!
More information from Ocean Quest: