Peggy Markel - vacations and travel
Sailing and Savoring the Amalfi Coast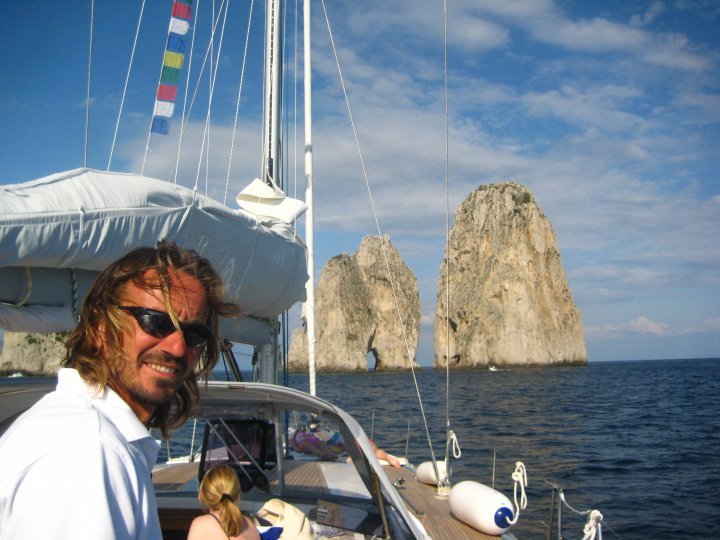 from $4,495* per person
8 Days
June
Comfort accommodations

Exertion level: 3

Operator:

Peggy Markel

8 people max
Procida, italy
Culinary & Wine Travel trips
All hands on deck as we travel down the Amalfi coastline for seven days. We will learn about regional specialties, sailing and life at sea, the famed Limoncello of Amalfi, and other local specialties such as baked whole fish with garlic and herbs. There is plenty of room for invention on our "go with the wind" itinerary, and with an entire coast and bay to explore …
Locations visited/nearby
Italy, Europe
Comments from Facebook
Itinerary
Saturday

We'll get settled on the boat in Procida, have an aperativo at sunset, a look around the island and a walk through the historical center, followed by a welcome dinner in a local trattoria.

Sunday

Breakfast on board with typical pastries from Procida – un piccolo demonstrazione. Late morning, we'll leave the port of Procida and take a tour around the island, lunching on board, then find a nice place to swim in un posto carino. In the afternoon, we'll take advantage of the mistral winds to sail to Capri and anchor off the Faraglioni. Dinner will be sotto le stelle (under the stars).

Monday

After breakfast on board, we'll get off the boat and have a nice passeggiata (little walk) on Capri, then back to the boat for lunch and a swim. Today we sail to Amalfi.

Tuesday

After breakfast on the boat, we walk around Amalfi, followed by a limoncello tasting in an organic lemon grove above Amalfi. In the late afternoon it's back to the boat for a sail to the port of Agropoli, where we prepare dinner on the boat.

Wednesday

The morning begins with coffee and pastries at a local bar, then a visit to the Greek ruins of Paestum. Lunch is at the Azienda Seliano for fresh mozzarella di bufala. Return to the boat for a sail north to Positano, dinner in town, dancing perhaps?

Thursday

After a nice cappuccino in the piazza, we leave for Ischia, fishing, swimming in diverse bays along the way. A visit to Ischia Spa is an option. Serata libera (free night).

Friday

We dedicate the morning and lunch to cooking with our friends at Ristorante Il Focolare. We will start foraging for herbs in the forest, then back to the kitchen to cook fresh coniglio di fossa – rabbit from their natural habitat. Slow Food Ischia. Lunch is prepared by us! In the evening, sail to Procida and our last dinner at Mama Lucia's in the country.

Saturday

Breakfast in the port at a delicious pasticierra and leave the boat behind.

More information from Peggy Markel: