Uncharted Outposts - vacations and travel
Romantic Honeymoon Safari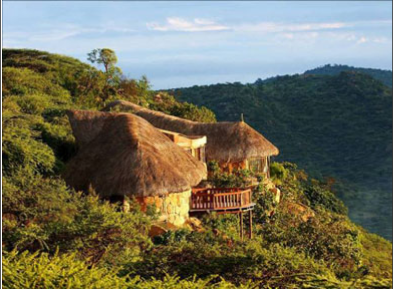 Contact provider for price
12 Days
Year-round
Luxury accommodations

Exertion level: 3

Operator:

Uncharted Outposts

12 people max
Jomo kenyatta international, nairobi, kenya
Active & Adventure trips
If it is the perfect honeymoon or romantic getaway that you are after then this is the Safari for you! This itinerary explores the Southern most border of Kenya and mystic Lake Natron with its flamboyant pink flamingos, then head westward and revel in the rustic canvas chic of the Masai Mara and the huge herds of animals that roam the endless Mara plains, if it is a wildlife fix you are in for - this is where you will get it! Enjoy the ultimate "Out of Africa" experiences at Cottar's 1920's Camp. Then to the stunning views of Ol Lentille where you will have your own safari chic luxury private house!
Locations visited/nearby
Kenya, Africa
Comments from Facebook
Special information
This is a custom departure, meaning this trip is offered on dates that you arrange privately with the provider. Additionally, you need to form your own private group for this trip. The itinerary and price here is just a sample. Contact the provider for detailed pricing, minimum group size, and scheduling information. For most providers, the larger the group you are traveling with, the lower the per-person cost will be.
Itinerary
Day 1 — Arrive in Nairobi, Kenya
Ngong House
Arrive at Nairobi's Jomo Kenyatta International Airport in the evening, where you will be met by the warm, smiling face of your private guide, Paul. Paul will transfer you to Ngong House, where you may have a light snack before settling in for the night. During your first night in Africa, you will probably awaken to the peculiar, electrifying call of a territorial male tree hyrax! In fact, these furry brown creatures that look like giant guinea pigs are the closest living relatives to the elephant! Enjoy your first night in Africa!
Day 2-4 — Nguruman Escarpment On your second day, you will be transferred to Wilson Airport, where you will take a scheduled flight to Shompole airstrip. Shompole lies on the edge of the Great Rift Valley overlooking sun-baked plains and riverine forest, great creased volcanic mountains and lush green wetlands. Lodge is the figurehead of a partnership between a private safari company and the Maasai of Shompole Group Ranch aimed at encouraging the conservation of wildlife and habitat of the area. Constructed to emphasise the beauty of natural materials combined with flowing water and smooth white walls, the camp is truly an unusual and exquisite place. Each tented room provides a very spacious, shady oasis in this green desert environment. The variety of landscape available at Shompole allows for a great range of activities from early morning and evening walks, river trips, night drives, and sundowner visits to Lake Natron to see the flamingos.
Day 5-8 — Cottars Concession-Masai Mara Area
Cottars 1920's Camp
This day you will be transferred to Wilson Airport for your flight to the Masai Mara. The Mara holds the greatest and most diverse concentration of wildlife remaining in Africa today. It is home to the Masai people and to small clans of Ndorobo, the traditional hunter-gatherers of East Africa. Recalling an era of luxury and sophistication, Cottar's 1920's Camp in the Maasai Mara returns to the original spirit and essence of 'safari,' reminiscent of a golden era - an era of romance, professional guiding, adventure and elegance, in a timelessly unspoiled setting with panoramic views and boundless game. Each day in the Mara will be dramatically different to the next, you may spend hours tracking rhino on foot with an Ndorobo tracker, or sitting quietly for hours observing a typical day in the life of a pride of Mara lions, or let the circus antics of infant cheetah cubs bring tears of laughter to your eyes.
Day 9-11 — Kijabe Group Ranch
Ol Lentille
After your gourmet breakfast, you will board a private charter flight to Laikipia Plateau. Perched on the flanks of a wooded rock kopje, in the heart of our private conservation area, is The Sanctuary at Ol Lentille - a collection of four private, full-service, fully staffed Houses for the discerning few. The Eyrie has one bedroom, a sitting and dining room with open fire and kitchen. It is seductively furnished. The circular bedroom has a gigantic round bed, and it is but a few steps to your own secluded outdoor double rock bath with views over our rugged hills to the deserts of the north. Spend your days enjoying game drives, horse and camel rides, mountain biking, nature walks and of course beautiful sunsets! The pool is a great place to chill - lounging "pods" filled with creamy cushions, and a dining and sundowner deck under sails. Or unwind with a massage, aromatherapy, reflexology, and beauty treatments.
Day 12 — Karen District, Nairobi
Ngong House
After breakfast, you will be transferred to the airstrip where you will board a scheduled flight to Nairobi's Wilson Airport. Relax in your treetop room at Ngong House for the afternoon. After dinner, you will be transferred to Jomo Kenyatta International Airport in time to check in for you overnight flight back home.
More information from Uncharted Outposts: