Uncharted Outposts - vacations and travel
Best of New Zealand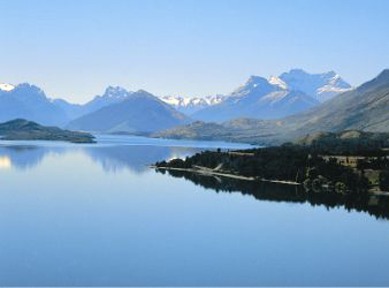 Contact provider for price
17 Days
Year-round
Boutique accommodations

Exertion level: 3

Operator:

Uncharted Outposts

12 people max
Auckland airport, auckland, new zealand
Active & Adventure trips
This incredible itinerary offers you the chance to travel at a more leisurely pace, enjoying the scenery, getting out to meet the locals and enjoying the breathtaking beauty of the landscapes you pass. This journey covers everything in between and not missing a thing!
Locations visited/nearby
New Zealand, Australia and Pacific
Comments from Facebook
Special information
This is a custom departure, meaning this trip is offered on dates that you arrange privately with the provider. Additionally, you need to form your own private group for this trip. The itinerary and price here is just a sample. Contact the provider for detailed pricing, minimum group size, and scheduling information. For most providers, the larger the group you are traveling with, the lower the per-person cost will be.
Itinerary
Day 1 — Auckland
Heritage Hotel
On arrival into New Zealand you will be met by our Company Representative, passed your travel documents and transferred to your downtown hotel accommodation. You will enjoy a short Auckland City highlights tour along the way. You will have the balance of the day to acclimate to time down under and explore a bit of the city and its vibrant waterfront. Accommodation: This unique international class hotel has been lovingly transformed from the city's most significant and historic former department store - a landmark building and New Zealand icon. Perfectly positioned overlooking sparkling Waitemata Harbour and the excitement of the, America's Cup Village, within walking distance of the city's many attractions.
Day 2-3 — Rotorua
The Springs
This morning your Budget rental car will be delivered to your accommodation at 9.00am. It is an easy 3 hour drive to Rotorua through the fertile farmland of the Waikato region. Rotorua is the heartland of New Zealand Maori culture and visitors have the opportunity to experience the warm spirit of Te Maori. You could catch a Maori cultural performance, where stories are relayed through beautiful song and dance. You can also indulge in a traditional hangi feast - the food is cooked below the ground in earthen ovens. From the moment you arrive in Rotorua you will know you are somewhere quite different. There is a scent of sulphur in the air. At nearby geothermal hotspots, there are spouting geysers, boiling mud pools and warm geothermal springs. Silica terraces are naturally decorated with a kaleidoscope of colours. The Rotorua region is also one of New Zealand's prime trout fishing spots - you're practically guaranteed a catch, especially if a local professional guide is hired. Many of the volcanic crater lakes are home to a plentiful stock of trophy-sized rainbow trout. Upon arrival at Rotorua, you might like to enjoy a gondola ride with Skyline Skyrides to the top of a mountain for panoramic views of the lake and the region. Once on the top of the mountain you can enjoy "Luging" a fun adventure which combines snow luging and go carts – BIG fun. You will be collected from your accommodation at 5.30pm. Your evening is a unique and special three-hour evening cultural experience which starts with a powhiri and wero (welcome), and includes a cultural performance, audience participation and hangi (Maori meal). You will be returned to your accommodation after your evening's entertainment. Accommodation: The design of this B&B is that of a 1930's New Zealand bungalow. Each guest room is identical in size and includes ensuite bathrooms and a door to a private terrace giving access to the garden. The next day y ou will be collected from your accommodation by our Maori guide/driver who will offer you Maori history, stories and legends throughout the day. Highlights of your day will include a visit to a Maori village to learn of their history and culture, Wai O Tapu thermal area to see the bubbling mud, geysers, sulphuric vents and formations, the opportunity to swim and soak in a thermal stream, a four wheel drive mountain tour & Tarawera Falls. AÂ bush camp lunch will be enjoyed along the way. This tour takes in Rotorua's most beautiful scenery with a funny, informative and knowledgeable guide. This trip has been voted at the best activity in New Zealand by our clients for four years in a row! A day to remember for a lifetime.
Day 4-5 — Napier
Cobden Villa
Today you will be travelling through the centre of the North Island passing our biggest lake at Taupo. Lake Taupo is an easy one-hour drive from Rotorua on Highway 5. Interesting stops along the way include Deer World, Craters of the Moon, Prawn Farm, Wairakei Thermal Power plant, the Volcano Centre, and the Wood Shop with wood turning demonstrations and pieces for sale (native timbers). Once through Taupo it is then a 2 hour drive over the hills to Napier. Napier is the "art deco" capital of New Zealand. Accommodation: This picturesque 1870 Villa has been completely restored and fully furnished in the Art Deco style. Stylish bedrooms with ensuite or private bath, custom-comfort beds, fine quality linens and European down duvets. The next day a fter breakfast you have a full day to enjoy and indulge in this unique region. The Hawke's Bay region encompasses the area around Hawke's Bay on the East Coast of the North Island. Hawke's Bay is loved for its sunny climate, fabulous beaches, sheltered coastal plains and long-established vineyards. Napier, the main city of the region, has one of the largest concentrations of Art Deco buildings in the world. It was razed by earthquake and fire in 1931, and rebuilt in the art deco style, which was fashionable at the time. The Hawke's Bay vineyards are all within a short distance of Napier and Hastings, the other city in the region. More than 30 vineyards are open to the public for wine tasting. Many also operate cafes and restaurants in both indoor and outdoor settings. The region is especially known for its fine Chardonnay and Cabernet Sauvignon varieties. It is also one of the country's largest pip fruit growing areas. Another unique attraction is the gannet colony on the very tip of Cape Kidnappers - believed to be one of only two mainland gannet colonies in the world. Gannets are large sea birds with long, pointed wings and golden-yellow heads.
Day 6-7 — Nelson City
Wairepo House
One last breakfast on the north island before beginning your discovering of the South Island. Your rental car will be dropped off at Napier airport where you then board a flight to Wellington and connect through to Nelson. You will collect your next rental car from the Nelson Airport. Today you will travel to Abel Tasman National Park with its golden sand beaches, thick bush and kayaking waters. This is your best chance for beach time and kayaking. It is a one hour drive from the Nelson Airport to Motueka, the gateway to the Abel Tasman National Park. Accommodation: This charming B&B at a large homestead is set in rambling glorious gardens. It has a swimming pool, tennis court, apple orchard and peony nurseries for added interest. Then next day enjoy a the beaches, bay and bush! Begin with a guided ˝ day kayak trip. On returning to Marahau, swap your kayak for your walking shoes! Here you board a boat to the golden sands of Onetahuti, visiting the fascinating seal colony at Tonga Island on the way. Disembark and enjoy the walk to Bark Bay where your boat will meet you and return you to Marahau.
Day 8 — Punakaiki
Punakaiki Rocks Hotel
You have the morning to further enjoy your lovely setting before heading off to Punakaiki on the west coast. You take Highway 6 South and travel via the scenic Motueka River Valley and through the Buller Gorge along a river by the same name. Don't miss the swing bridge just out of Murchison! You will then travel south along the Tasman Coastline. Heading to Punakaiki, Highway 6 hugs a rugged coastline which has been carved by the violent Tasman Sea. One of the most amazing rock formations is the Punakaiki Rocks. Often referred to as the pancake rocks, these forms become launchers for the in coming tide. The giant blowholes offer a firework like display at high tide. A must to visit! Accommodation: The Hotel takes full advantage of its dramatic West Coast coastline position offering unparalleled views along the beach, over the Tasman Sea and inland as far as Mount Cook, New Zealand's highest mountain.
Day 9-10 — Fox Glacier
Te Weheka Inn
Today you will travel further down the coast to "glacier country". At Greymouth you may want to visit the Boulder Gallery to learn about one of the West Coast's claim to fame; Greenstone. This high quality jade has been part of Maori history and the livelihood of many West Coasters for centuries. Further down the coast is Hokitika where you can purchase some of the best NZ made art pieces (we would hate to insult the craft people and call them Souvenirs). The pottery and carved Greenstone (jade from the area) and hand blown glass is wonderful. The small galleries are set up amongst old buildings in this one time gold mining village. Accommodation: You will enjoy the magnificent views of the Cook River valley and the podocarp forest, which provide a dramatic backdrop to this accommodation. Start your next day with a Heli Hike! You will fly onto the Fox Glacier, land and go for a two-hour hike in ice caves, through pinnacles and seracs and be amazed by the many ice formations. Stunning photography opportunities and how many places can you walk on a glacier right alongside a rain forest!? This afternoon you may wish to explore and discover more of this stunning region.
Day 11-13 — Queenstown
Central Ridge Boutique Hotel
You have a beautiful drive today with so many things to see and do along the way, it often turns into a full day drive! You will travel south down the West Coast then over the dramatic Haast Pass. The thick rain forest native forest offers many opportunities for short walks and scenic stops. Late afternoon arrival in Queenstown. Accommodation: Your boutique hotel offers very spacious guest rooms and is walking distance to the town centre and lakefront. The next day you will enjoy the Mt. Aspiring National Park and of New Zealand's greatest inventions – the jet boat. You will be picked up from your accommodation then be driven along the scenic road that hugs the lakeside from Queenstown to Glenorchy. Upon arrival at the village of Glenorchy you will board the jet boat for a picturesque ride up the Dart River (in less than 5 inches of water at times!). Your drive will stop at a variety of place to point out Lord of the Ring film sites and historical points of interests. Once off the boat you stop to enjoy a gourmet picnic in the wilderness before embarking on an easy 1-1˝ hour walk through the forest in the Mt. Aspiring National Park. You will retrace the stops of our pioneer miners and farmers in a 4WD vehicle trip back to civilization.
Day 14 — Te Anau
Doubtful Sound
Today you leave the bustle of Queenstown and head to the remote tranquil beauty of Doubtful Sound. You board your boat at 12.30pm. Different from the Milford because there are three arms to this sound not just one like Milford. On this trip you cruise across Lake Manapouri, board a coach travelling past the moss forests before boarding your catamaran cruise through the Doubtful Sound. You moor at a sheltered point in the Sound where you have the opportunity to board a small boat to land on shore and/or kayak.
Day 15-16 — Dunedin
Fletcher Lodge
Wake up in the Jurassic-like landscape of the Sound enjoying the peace and exquisiteness of the Sound. You will disembark at around 12.00pm and then drive to the coast for Dunedin. Accommodation: Nestled in a secluded, established garden the Lodge is conveniently located within minutes of many of the city's cafes and restaurants. Breakfast is included in your 2 night stay. The next day enjoy your free morning. This afternoon enjoy a combination wildlife tour with a cruise. You will be picked up this afternoon from your accommodation and driven along the Otago Peninsula. At Weller's Rock to travel by boat, the 'Monarch', out to the Albatross Colony for a unique view of these birds from the water, as well as many other seabirds on the way. You'll be back off the boat one hour later to join a wildlife tour for the land based section to see Yellow-eyed and blue penguins, Hooker Sea lions and the breeding colony of New Zealand Fur seals all within a private conservation area. If you love wildlife, this will be a very special day for you.
Day 17 — Departure Day
Fletcher Lodge
Time to leave our glorious country! At noon you will return your rental car at Dunedin airport where you will catch a flight to Auckland to connect with your connecting flight home. Time to farewell New Zealand!
More information from Uncharted Outposts: