Journeys of the Spirit - vacations and travel
Sedona Goddess Healing Spiritual Retreat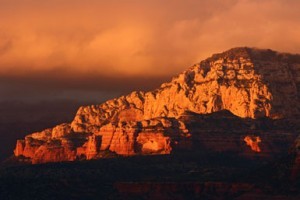 from $2,050* per person
6 Days
Year-round
Boutique accommodations

Exertion level: 4

Operator:

Journeys of the Spirit

12 people max
Phoenix sky harbor international airport, phoenix, az, united states
Culture & Nature trips
Ladies, join Shanti during this unprecedented time of awakening celebrating the Gaelic festival of Beltane. Heralding Spring, this festival marks the midpoint of the Sun's progress between the spring equinox and summer solstice. Meaning bright sacred fire – Beltane honors the fertility of the earth and animals by lighting a special fire designed to purify and bring good fortune to all. With winter behind us it's time to light our inner spiritual fire – purifying and transforming our inner darkness to light, and to plant the seeds of a new dream of deeper personal wisdom, understanding, patience, abundance, health, love, and peace. Together we'll celebrate the divine Spring Goddess within and her powerful potential for growth and change.

Locations visited/nearby
Arizona, United States
Comments from Facebook
Special information
This is a custom departure, meaning this trip is offered on dates that you arrange privately with the provider. Additionally, you need to form your own private group for this trip. The itinerary and price here is just a sample. Contact the provider for detailed pricing, minimum group size, and scheduling information. For most providers, the larger the group you are traveling with, the lower the per-person cost will be.
Offers some women-only departures.
Itinerary
Day 1 (-/-/-)
Meet the group at The Briar Patch Inn at 4:00 pm for a group get-together, opening ceremony and restful night. If you are flying into Phoenix you can carpool to Sedona with some of the other participants or take the shuttle! Once settled in we'll have an opening ceremony which may include calling in the spirits of the directions, conch shell blowing and the sharing of intentions. We spend the next four days exploring and moving through the sacred Sedona land. We'll work with ritual, ceremony, meditation and discussion. There's no definite schedule for these days because in Sedona we work with the energy present in the moment!
Day 2 (b/-/-)
We'll meet for gentle warm-up exercises and stretches before a delicious breakfast. Then with the intent to let go of the darkness of winter and plant our personal seeds for the spring we'll go to a sacred site for a special ceremony. We will have a picnic lunch on the land and return to Briar Patch Inn. In the afternoon you can choose to have bodywork, your astrological reading, your energy medicine session or free time to journal or relax. After our catered dinner at the Inn we will have a guided visualization and sharing time.
Day 3 (b/-/-)
May Day!!! We'll have our delicious breakfast by the creek at the Briar Patch Inn and then have a special process together. This may include a fire ceremony at the Birthing Cave to celebrate our light and inner divine flame. The birthing cave is a very sacred heart shaped cave that contains its own womb. After lunch you will have one of your healing modalities or free time to journal and identify the seeds you are planting. Tonight will be the perfect evening for a May celebration dinner in Sedona.
Day 4 (b/-/-)
Before breakfast we'll meet in group for gentle stretches to awaken the body. After breakfast we'll go to Bell Rock for a walk and stop at the Chapel in the Holy Rocks for a visit. We'll make two local visits in town. The first is the Kachina House which showcases hand craft items from many Native American tribes. Then we will visit the Crystal Magic store which contains books, stones, clothing, cards and other fun items. After our shopping excursion we return to Briar Patch Inn for treatments and free time and rest. We will have a catered dinner and gather in the evening for a group process using guided imagery and sharing which is healing and heart opening.
Day 5 (b/-/-)
We'll spend the final day together celebrating each other. After stretching and breakfast we'll head out to a sacred site. Each person will be witnessed in their wholeness with the seeds that they have planted during our time together. We will have the opportunity to sit in circle with each other as well.
In the afternoon you can either have your astrology session, bodywork or private time with Shanti. We'll gather again for dinner and then meet to design a support system for you to employ back home. We will then have a beautiful closing ceremony!
Day 6 (b/-/-)
We leave Sedona today renewed and with a change of heart. New friends have been made and old friendships made stronger. We look forward to the challenge of bringing this new dream home with us!
More information from Journeys of the Spirit: