Classic Journeys - vacations and travel
Alaska'S Kenai Peninsula Adventure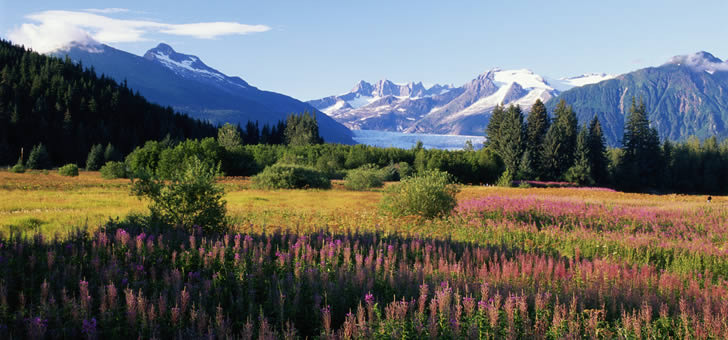 from $3,195* per person
6 Days
July, August
Comfort accommodations

Exertion level: 3

Operator:

Classic Journeys

12 people max
Anchorage international airport, anchorage, ak, united states
Active & Adventure trips
Half the people we know have cruised to Alaska. The other half plans to. But as much as we love a cruise, it just seems a shame to float right past some of the most spectacular landscapes on earth. After all, the Kenai Peninsula offers a range of wonderful walking options that don't require "bush" skills. There's the world's most northerly rain forest…Exit Glacier where a scenic path allows us to experience its awesome scale up close…Resurrection Bay with its humpback whales and orcas…the wildflower meadows too far from shore to ever be spotted by a landing party. With Classic Journeys, you'll see it all—and you'll meet local fishermen, naturalists and other friends. Accommodations include historic lodges and hotels. Even if we don't offer a 2 a.m. dessert buffet, we think you'll take home equally happy memories of a lakeside salmon-bake followed by fresh-picked blueberries. And then you'll know you've truly touched Alaska.

Locations visited/nearby
Alaska, United States, North America
Comments from Facebook
Itinerary
We gather in Anchorage and begin with a warm-up walk on a scenic coastal path with views of three mountain ranges including Mt. McKinley, North America's highest peak.
After a spectacular drive to Mt. Alyeska (1 night), we take a forest walk past a series of waterfalls and end the afternoon at the state's richest gold mine where we can still pan for gold. Our hotel in Seward (2 nights) is ideally set on the banks of the Resurrection River, the perfect starting point for a fascinating glacier walk. We'll meet up with a marine biologist for a behind-the-scenes tour of Alaska's famous SeaLife Center, and save time for a breathtaking boat trip into the Kenai Fjords.
We'll watch for moose, bear and caribou as we drive into Kenai National Wildlife Refuge, then offer you the option of a gentle river-rafting excursion or riverside walk. We'll settle into our lodge in Homer (2 nights) in time to watch the local halibut fishermen return and unload their catch.
After breakfast, we ferry to the starting point of a walk on the fringes of Alaskan wilderness. There's time for shopping before we sit down to a celebratory seafood feast at one of our favorite local restaurants. On a final leisurely day we visit the fine local galleries and museums before parting company in Homer.
More information from Classic Journeys: