Classic Journeys - vacations and travel
Peru & Machu Picchu Walking Tour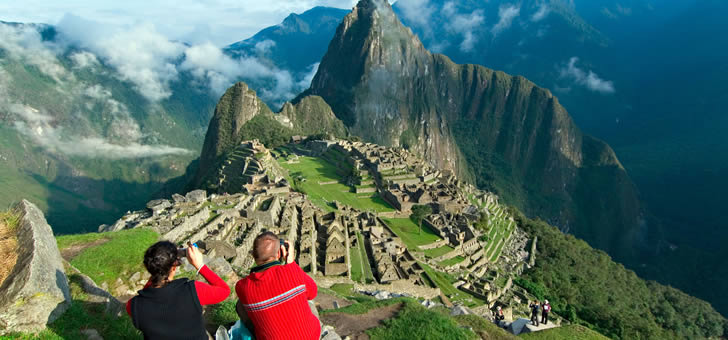 from $3,995* per person
7 Days
March, June, July, September, October, December
Comfort accommodations

Exertion level: 3

Operator:

Classic Journeys

12 people max
Cusco airport, peru
Active & Adventure trips
Machu Picchu is actually in a jungle. Travel by foot along the Inca Trail to the lost city, you approach from above. And the stupendous blocks of stone in its walls are so finely carved that you could barely slip a piece of paper between them. Believe us, Machu Picchu retains the ability to startle and inspire you no matter how many years you've thought about visiting. You will get the shivers the first time you see it. On this unforgettable journey, you'll spend all or part of three days at Machu Picchu (unlike the brief in-and-out visits many tours make). Plus we give you leisurely exposure to the rest of the country as our walking tours to Peru immerse you into its conquistador-tinged history, indestructible Inca architecture and spectacular geography. We're in the Andes, so there are inevitable up-and-down trails, but we also offer frequent, easier walking options. And our guide is a native Quechua who'll make you as comfortable in Cusco as you'll be among mountain villagers and llama herders.

Locations visited/nearby
Peru, South America
Comments from Facebook
Itinerary
At 10,900 feet above sea level, the air of Cusco (1 night) is thin. We don't mind—it allows us a reason to relax in our five-star hotel, a restored 16th century monastery. Acclimated, we start the next day with a walk through the Peruvian countryside to Sacsayhuaman, one of the most massive and stunning Inca architectural sites.
Leaving Cusco, we drive to the spectacular Urubamba Valley and the mountaintop ruins of Pisac, followed by a traditional lunch at a gracious hacienda. From our inn at the foot of the Andes (3 nights), we visit a remote Andean village... learn about ancient ceramic and weaving techniques...wonder among long-necked, shaggy coated llamas and alpacas...and visit a remote village school.
Aguas Calientes (2 nights) is our base for exploring Machu Picchu. We travel to the legendary ruin by train and bus. (Or skip the train and climb a stretch of the Inca Trail for a jaw-dropping entrance to Machu Picchu via the Sun Gate.) With two leisurely days here, you can see the site on your own as well as with your guide...and take an orchid or birdwatching walk at our luxurious hotel before we return to Cusco.
More information from Classic Journeys: