AdventureSmith Explorations - vacations and travel
Great Barrier Reef Cruise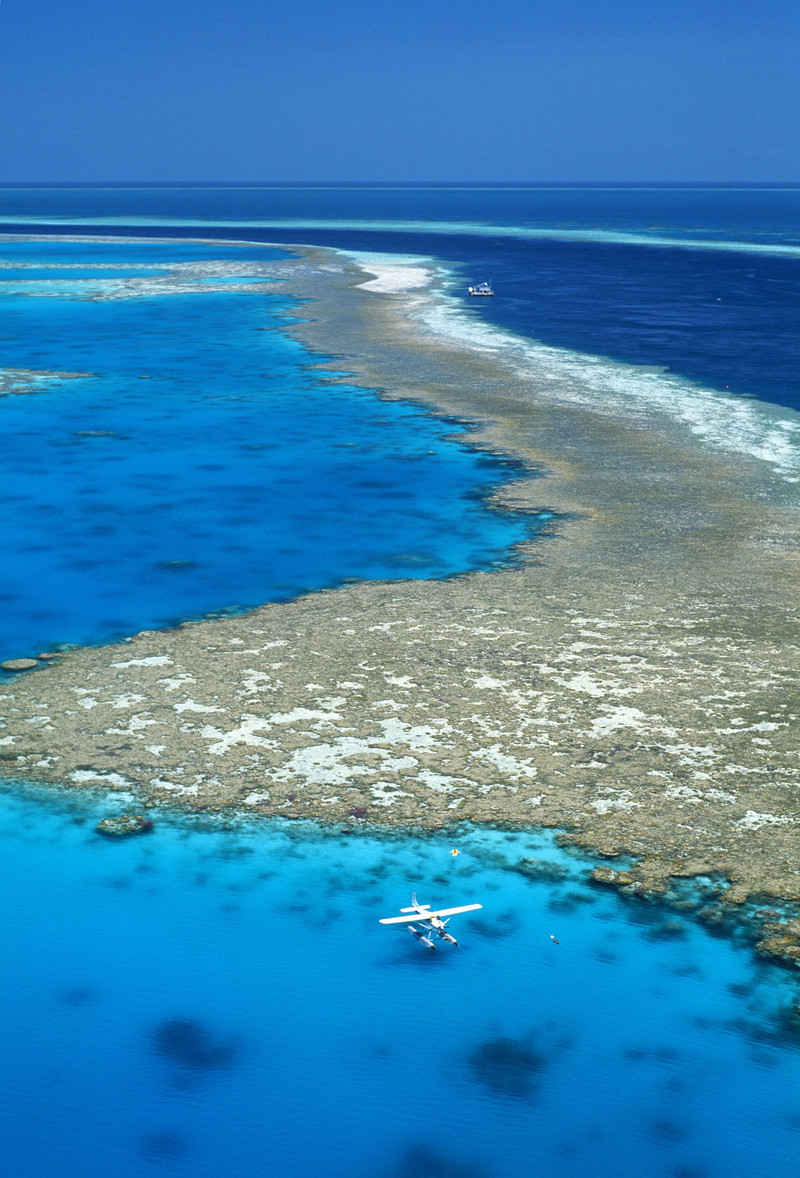 Airport near cairns, queensland, australia
Boats, Barges & Small Ship Cruises trips
Orion's exploration of Australia's World Heritage Great Barrier Reef is designed to ensure your experience of the Barrier Reef is like no other. Orion's Zodiac safaris allow guests to snorkel and swim over a pristine and seldom visited section of Hardy reef, alive with corals and teeming with myriads of tropical fish. Hayman Island is Australia's most celebrated private island destination, where guests will have access to many of the facilities of this luxury resort. On Percy Island you will enjoy kayaking in this idyllic setting whilst our attentive crew prepares a seafood beach BBQ you will never forget. A small ship cruise to Australia's Great Barrier Reef aboard the Orion is the trip of a lifetime.

Locations visited/nearby
Australia, Australia and Pacific
0 testimonials about this trip.
Reviewer:

R. and D. Ivanova

Galapagos Motor Yacht Eric/Letty/Flamingo Cruise

Thank you for the most incredible experience! We just came back from our trip to the Galapagos. We were on the Eric - a terrific yacht and an even greater team. The islands are beyond belief, but I wanted to tell you how perfect the entire trip was. Everything went incredibly smoothly from our arrival (late) in Quito where our guide was waiting for us despite the late hour, to all transfers, luggage and ticket arrangements - everything. Our guides were fabulous, as was the entire crew, including the Captain. AdventureSmith Explorations did a terrific job!

5
Comments from Facebook
Itinerary
Day 1 - Cairns, Queensland
The Cairns region is internationally recognized for world class attractions, superb natural features and friendly north Queensland hospitality. It is the focal point for the magnificent World Heritage listed Great Barrier Reef Marine Park and is surrounded by tropical rain forests. Visitors enjoy browsing at indigenous art galleries, shopping at the night markets and dining out on multicultural cuisine in the many restaurants along the esplanade. Board the Orion for your Great Barrier Reef small ship cruise.

Accommodations: Orion
Included Meals: dinner

Day 2 - Coonanglebah
Dunk Island was named by Lt. James Cook in 1770 after Lord Montague-Dunk, the Earl of Halifax, as he sailed along the Great Barrier Reef, remarking at the time that it was a "tolerable high island". Aboriginal people had of course inhabited the island for a long time prior to 1770, and they called the island Coonanglebah which loosely translates as place of peace and plenty.

The Island's National Park, the beautifully landscaped resort facilities and swimming pools complement the natural beauty and lush rainforest of the island. Walking trails take you through the resort and the National Park and all the way to the top of Mt Kootaloo if it is desired.

Included Expeditions:
Full access to the swimming pools and facilities of the Dunk Island Resort are included in our visit, as is access to the National Park and walking trails of the island.

Accommodations: Orion
Included Meals: breakfast, lunch, and dinner

Day 3 - Hardy Reef, Queensland
Relaxed and ready to explore, Orion guests will meet the day with snorkels in hand. Hardy Reef will offer the opportunity to experience the World Heritage listed Great Barrier Reef first hand. The colored coral expanses just below the surface of the warm, crystal clear tropical waters are home to an unbelievable array of sea life just below the dazzling surface.

Accommodations: Orion
Included Meals: breakfast, lunch and dinner

Day 4 - Hayman Island or Hamilton Island
Hayman is Australia's most celebrated private island destination, and today Orion guests will have access to many of the facilities of this luxury resort.

Accommodations: Orion
Included Meals: breakfast, lunch and dinner

Day 5 - Percy Island
The explorer Matthew Flinders visited the Percy Isles in September 1802 and described one of the coves as "one of the prettiest little places imaginable". Middle Percy, the largest of the three islands in the group, is a favourite stop for cruising yachtsmen en route between the tropical north and southern seas. An A-frame hut on the beach is decorated with memorabilia and souvenirs from these yachts. Middle Percy was first settled in 1870 and the homestead dating from that time is today occupied by the island caretakers.

What more perfect way to spend your day than to while it away in the shade or in the shallows with a glass of wine in your hand? A sumptuous beach BBQ is provided today, our fleet of sea kayaks will be available for you to explore the coast and estuaries of Middle Percy (tide and weather permitting) and the island has a series of walking trails where you may come across resident population of Emu and other native and introduced wildlife.

Accommodations: Orion
Included Meals: breakfast, lunch, and dinner

Day 6 - At Sea
Spend this day relaxing on the top deck, admiring the beauty that surrounds the sailing ship as it makes its way to Brisbane.

Accommodations: Orion
Included Meals: breakfast, lunch, and dinner

Day 7 - Brisbane, Queensland
Situated midway up the east coast of Australia is Brisbane, capital city of Queensland. With the Gold Coast beaches to the south and the Sunshine Coast to the north, Brisbane is well situated to end your Orion journey.

Accommodations: n/a
Included Meals: breakfast
More information from AdventureSmith Explorations: