Maple Leaf Adventures - vacations and travel
Gulf Islands, B.C., Canada Tour With National Park Reserve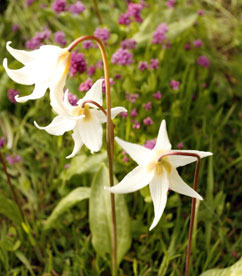 from $2,225* per person
6 Days
April, October
Comfort accommodations

Exertion level: 3

Operator:

Maple Leaf Adventures

12 people max
Sidney, bc, canada
Boats, Barges & Small Ship Cruises trips
Some people who visit the Gulf Islands, B.C., think they've stumbled into Paradise. This group of hundreds of semi-mediterranean Islands in a protected sea has drawn people for millennia, with its green and gold slopes, blue ocean and ring of snow-capped peaks.

Although Salt Spring Island is the most well-known, a trip on the schooner Maple Leaf takes you to scores of beautiful islets most people will never have a chance to see.

Islands in the Salish Sea
Step aboard and enter a world where the most important decision is which place to explore next. With 200+ islands and islets, some with "dry rainforests", some with white shell beaches, some with colonies of animals, the options are many. Maple Leaf's crew knows the area well and while you'll visit some of the larger, well-known islands (e.g. Salt Spring, Saturna), you'll also be guided to little-known havens to which most people will never have access. (Ever heard of Cabbage Island? How about Mandarte, Prevost and Wallace?)

Gulf Islands, B.C., view from spectacular lookout B.C.'s Gulf Islands offer a combination of unique wilderness and eclectic communities. On land, Garry oaks and Douglas fir forests, wildflower meadows and Arbutus (madrone) trees flourish. You'll explore rocky beaches, quiet lagoons and spectacular passages. The islands lie in a rain shadow, so some even support small cacti. Our onboard naturalist unlocks the wonder of even the smallest shells you may find.

Locations visited/nearby
Canada, North America
Comments from Facebook
Special information
This is a custom departure, meaning this trip is offered on dates that you arrange privately with the provider. Additionally, you need to form your own private group for this trip. The itinerary and price here is just a sample. Contact the provider for detailed pricing, minimum group size, and scheduling information. For most providers, the larger the group you are traveling with, the lower the per-person cost will be.
Itinerary
Day 1 Orientation, cruising. Seabird island visit, wildlife watching, porpoises. Anchorage Saturna Island.
Day 2 Morning hike on Saturna Island, forest ecology learning. Cruising, beachcombing a remote island, sea lion haul out.
Day 3 Village visit, sailing in Georgia Strait or one of many channels in the area, walk to visit Canada's largest arbutus and Garry Oak meadow.
Day 4 Intertidal life, First Nations shell middens, wildflower meadows, remote island anchorage. Optional kayak.
Day 5 Sailing, island anchorage, evening kayaking.
Day 6 Cruising to Sidney.
More information from Maple Leaf Adventures: