Globe Aware - vacations and travel
Fighting Poverty In India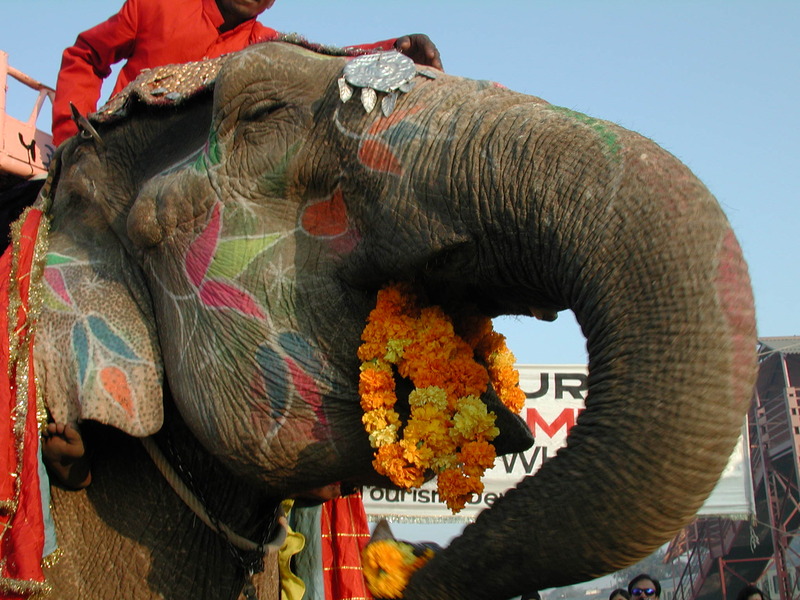 from $1,380* per person
8 Days
August-December
Simple accommodations

Exertion level: 3

Operator:

Globe Aware

12 people max
Jaipur airport, rajasthan
Volunteer Vacations trips
Globe Aware's new (as of summer 2009) India program is based in Jaipur. Maharaja Jai Singh II, a Kachhwaha Rajput, who ruled from 1699-1744, founded Jaipur, "The Pink City". Built in 1727 Jaipur was the first planned city of India and the King took great interest in its design. The title of "The Pink City" is in reference to its distinctly colored buildings, which were originally painted that color to imitate the red sandstone architecture of Mughal cities. Jaipur has grown into the commercial centre for most of the rural regions of the northwestern Indian state of Rajasthan and is that state's largest city. It is a place with a rich cultural history. During your strolls through the city you will come across typical Rajasthani men and women wearing turbans and colorful ghagra-choli. While much of the news of India is rightfully focused on the stunning growth rates of its tech sector and the miraculous transformations of many of the major cities, mass poverty is still very much in evidence in rural regions throughout the country.
Locations visited/nearby
India, Asia
Comments from Facebook
Itinerary
Work Project
Globe Aware has partnered with a local community in Jaipur to combat poverty which has identified several areas in which Globe Aware volunteers can assist their community. One priority is working with slum dwelling and other disadvantaged children (often referred to locals as "rag-picking children". This will be accomplished by providing support for teachers, working with rescued child laborers, and assisting at day care centers catering to children below the poverty line. The local community is also concerned with the conditions of local communal facilities. As a result volunteers will also participate in beautification activities at government schools, day care centers, & other public facilities. In all cases the projects that you, our volunteers, make possible will enhance the quality of life for these children and communities in ways that you can only begin to imagine.
Food and Lodging
Volunteers will be accommodated in one of several modest hotels near our program site. All have running hot water, flushing western style toilets, and electricity. Though the accommodations cannot be labeled luxurious, you will find that they more than suffice to ensure you enjoy your experience.
Leisure and Activities
Have dinner with a local family. Enjoy a Bollywood Film in the homeland of this worldwide phenomenon. Take a visit to a traditional carpet factory. Enjoy a Rickshaw ride through the old Bazaar of Jaipur or rise with the sun to visit the Amber fort and take an elephant ride. India is a land of stunningly unique sights, sounds, and smells. Even a walk down the street can be an unforgettable experience. As you embed yourself into the local community and your work project you will have ample time to enjoy these and other cultural activities.
More information from Globe Aware: