Globe Aware - vacations and travel
Cuba The Curtain Lifted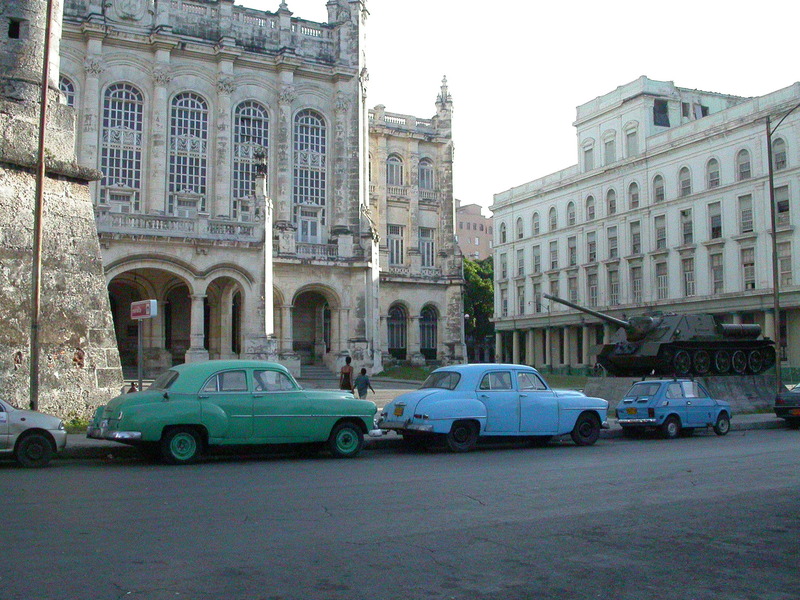 from $2,100* per person
8 Days
October-December
Simple accommodations

Exertion level: 3

Operator:

Globe Aware

12 people max
José Martí International airport, havana, cuba
Volunteer Vacations trips
Although home to more than 11 million people, Cuban culture has been shrouded in mystery to most North Americans because of prolonged economic and political strain between the United States and Cuba. The Care for Cuba program pulls back the curtains on this Caribbean culture and gives volunteers a clear look at the beauties, struggles, and determination of the Cuban people. Cubanos are proud, educated, and often quite happy to share opinions. Isolated for years due to the "blockade" (as Cubans refer to the embargo the US imposed against the Communist state), their culture has been influenced by many cultures, none perhaps as heavily as Spain, Africa and the United States. Full of music, derelict buildings, joy and sorrow, the country offers few material pleasures but immense humanitarian rewards.

There has never been a more exciting time to take part in volunteer travel in Cuba! Imagine a culture where everyone is literate and has access to free medical care, no starving people. This is the Cuba of today. In stark contrast to North America, its southern neighbor also offers almost no material consumer goods. Experience this now, before long anticipated change comes with the passing of the Fidel Castro generation. Open music in streets everywhere, hardly any car traffic, smiles, most visitors are enchanted with a world unlike any they could imagine. The embargo has meant severely restricted commerce, and access to affordable food, but has also preserved and insulated a culture unique in the world.
Locations visited/nearby
Cuba, Central America
Comments from Facebook
Itinerary
Service Vacations: Volunteer Work Project in Cuba
Volunteer work projects include, but are not limited to, helping with sustainable food production and work with a center for children and adults living with the unique challenges of Down syndrome. At this center, volunteers work on an initiative to give children and adults with Down syndrome the space to develop skills that improve both their confidence and their quality of life through artistic expression. At the heart of the volunteer work is the focus on both promoting personal self-worth and garnering the recognition, and respect, of the community for individuals with Down syndrome.
Volunteer Holiday Food and Lodging
Volunteers will be lodged in various mid-range hotels in both the Havana and Pinar del Rio regions. Volunteers will have flushing toilets, running showers, and limited access to electricity.
Leisure Activities During your Service Vacation
The program begins with a fascinating lecture on Cuban-American history given by Professor Carlos Alsugaray from the Center for Cuba-U.S.A. Studies and includes visits to culturally and historically interesting sites in Havana such as the Plaza de Armas, the Palacio de los Capitanes Generales (which houses the Museo de la Ciudad), and the Castillo de la Real Fuerza. Volunteers will also be able to attend the cannon blast ceremony at La Cabana fortress, visit the beaches in the province of Pinar del Rio, and tour Vinales Valley, considered one of the most beautiful landscapes on the island. Unique cultural activities include a visit with a local tobacco farmer to see and experience how rural Cubans live and work.
Arranging Your Volunteer Vacation Airfare
You will need to arrange to be at the meet up point in Havana by 12:30 on the Saturday your program begins. The program ends at 10:00AM the following Saturday and it takes approximately 3 hours for transport back to Havana. The airport is one of the return drop-off stops that our driver will make. Do not arrange a light earlier that 3:30PM on the return trip.
Most flights go direct from Canada, Nassau (Bahamas) or via Cancun and then to Havana. Cubana airline offers one non-stop flight daily between Cancun and Havana. Mexicana Airlines offers two non-stop daily flights between
Cancun and Havana. The flight from between Cancun and Havana is approximately one hour in duration and typically about $350 round trip; volunteers are responsible for booking their own airfare.
More information from Globe Aware: