AdventureSmith Explorations - vacations and travel
Hawaiian Seascapes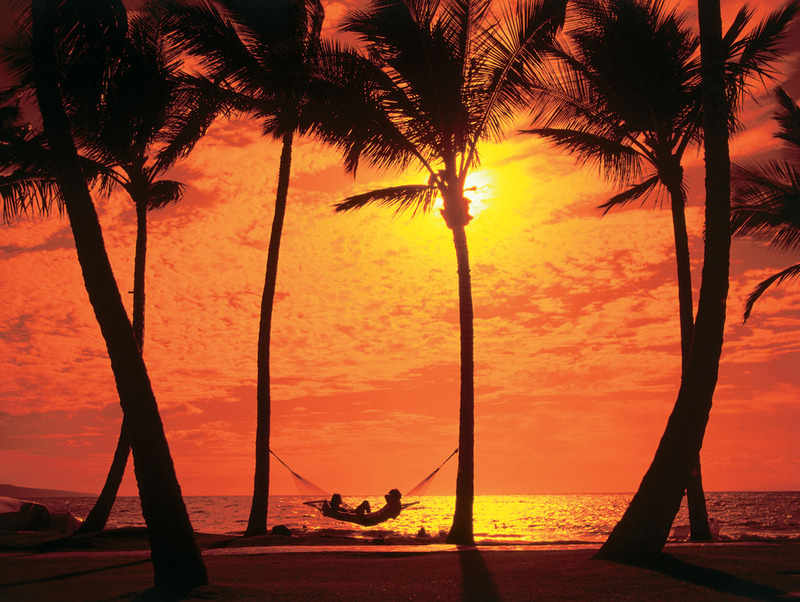 from $4,495* per person
8 Days
March-May, November, December
Luxury accommodations

Exertion level: 4

Operator:

AdventureSmith Explorations

32 people max
United States
Family & Friends trips
Discover Hawaii's Old Traditions in a Unique New Way via small yacht adventures in America's very own paradise, the Hawaiian Islands. This unique five-island itinerary allows you to discover Hawaii's rich traditions and spectacular natural wonders in a brand new way.

From your base aboard the 39-guest Safari Explorer, watch for whales off Maui and the Big Island of Hawaii. Explore the naturally pristine areas of Hawaii that can only be accessed by sea. Descend on muleback to Father Damien's famed sanctuary at Kalaupapa on Molokai. Experience traditional Hawaiian history and culture on this unique itinerary as you explore the islands with an intimate group of like minded travelers.

This is a very active vacation, immersed in a maritime tropical wonderland. Scuba dive or snorkel at the tiny crescent-shaped crater at Molokini. Stroll the 19th century whaling village of Lahaina on Maui. Travelers can also choose to Golf at some of the most beautiful and challenging courses in the world on this active luxury yacht cruise. Optional Golf is offered on 2 days of this exciting island exploration.

Each evening, slip into a different sheltered harbor or inlet for exploration. Plus enjoy a splendid dinner on board, as the sun sets, a fragrant breeze emerges, and the coconut palms sway on the nearby shore . . .

Locations visited/nearby
Hawaii, United States
0 testimonials about this trip.
Reviewer:

R. and D. Ivanova

Galapagos Motor Yacht Eric/Letty/Flamingo Cruise

Thank you for the most incredible experience! We just came back from our trip to the Galapagos. We were on the Eric - a terrific yacht and an even greater team. The islands are beyond belief, but I wanted to tell you how perfect the entire trip was. Everything went incredibly smoothly from our arrival (late) in Quito where our guide was waiting for us despite the late hour, to all transfers, luggage and ticket arrangements - everything. Our guides were fabulous, as was the entire crew, including the Captain. AdventureSmith Explorations did a terrific job!

5
Comments from Facebook
Itinerary
Day 1 – Arrive in Maui
Aloha! Welcome to Hawaii! Meet your Expedition Leader at our hospitality suite at the Pioneer Inn in Lahaina. Following an introduction to your week long adventure, a ferry carries you to Lana'i to the awaiting Safari Explorer. Search for marine life during a sunset cruise before dropping anchor for the evening.
Accommodations: Safari Explorer
Included Meals: dinner
Day 2 – Lana'i
On Lana'i, you'll find coves lined by steep rock faces, white-sand beaches, and ancient volcanic plugs sitting both above and below the water surface. Gear up for a day of play. Water activities include snorkeling, paddle boarding, kayaking, sailing, and skiff exploration. The Humpback National Marine Sanctuary—located between Lana'i, Moloka'i, and Maui—provides front-row seats in these productive marine breeding grounds.
Accommodations: Safari Explorer
Included Meals: breakfast, lunch and dinner
Days 3-4 – Moloka'i / Halawa Valley
From Kaunakakai Harbor, you'll meet the people of Moloka'i and experience their land and traditions as few visitors ever do. Get some sand between your toes on one of Hawaii's longest beaches. Hands-on activities await in the picture book Halawa Valley. Discover the history and culture of this ancient homeland at a local museum; learn to make lei's at a plumeria farm; and treat your taste buds with a stop for coffee at a plantation and a visit to an organic macadamia nut farm. Spend leisure time in the charming Paniolo (Hawaiian cowboy) town of Kaunakakai. "Talk story" with locals and enjoy an evening pa'ina (feast), complete with a home-style Hawaiian music "jam" session.
Accommodations: Safari Explorer
Included Meals: breakfast, lunch and dinner
Day 5 – Olowalu / West Maui
In ancient times, Olowalu was considered a place of refuge. Today, you'll have a treat of snorkeling among black rock and coral gardens teaming with underwater life. Later you'll be underway in an authentic hand carved voyaging canoe sailing as the early Polynesian warriors did. The Safari Explorer turns towards Hawaii, the Big Island, this evening for two days of exploring along its leeward coast.
Accommodations: Safari Explorer
Included Meals: breakfast, lunch and dinner
Day 6 – Kailua Kona
Head to Kealakekua Bay, where Captain Cook perished in 1779, for some of the island's best snorkeling. At Kailua-Kona, rendezvous for a guided walking tour of the historic town of Kailua. This evening we'll anchor at an offshore location to search for and night snorkel with Great Pacific Manta rays.
Accommodations: Safari Explorer
Included Meals: breakfast, lunch and dinner
Day 7 – Honomalino Bay / Opihihali
Fringed by coconut palms, Honomalino Bay offers a morning of snorkeling, paddle boarding, sailing, and kayaking. The bay reveals a diversity of colorful corals, sea turtles, sponges, and tropical fishes. And to fill out your last day of ultimate relaxation, more skiff tours and kayaking await in Opihihali—an area known to be favored by marine mammals.
Accommodations: Safari Explorer
Included Meals: breakfast, lunch and dinner
Day 8 – Hawaii, the Big Island—Disembark
Aloha! As the Safari Explorer docks at Kawaihae Harbor, we'll transfer you to the Kona Airport or to the Mauna Lani Bay
Accommodations: n/a
Included Meals: breakfast
More information from AdventureSmith Explorations: