That's Amore - vacations and travel
The World Heritage Site Of Amalfi Coast, Pompeii, Capri, Rome And Wine Roads of Italy
"Hi jerry, I am so enjoying my cycling tour in Southern Italy; thank you so much for your help, you… "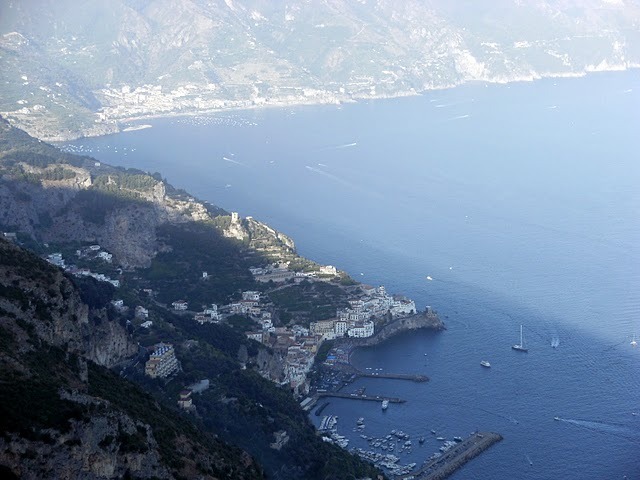 from $1,890* per person
8 Days
Year-round
Comfort accommodations

Exertion level: 4

Operator:

That's Amore

8 people max
Rome
Active & Adventure trips
This is a very flexible and varied trip with daily cycling excursions that touches the highlights of Campania and Lazio Regions. Every day we have more cycling possibilities : short and easier route and a longer or more demanding route for the keener cyclists.
Breakfasts, lunchs and dinners are included and made with original typical and natural products at local farmhouses and/or 3 stars hotels.
The tour can be customized and extended to near famous localities, included the opportunity to have some days dedicated to the Mediterranean Cooking and Pastry classes with the presence of the farmer or international cooks.
The journey is enriched by the presence of Mr. Jerry that with his knowledge of people and territories will help you to have an unforgettable experience.
The travel can be customized under the feature of every season and necessities of the customers.
The company make good prices because is located in Campania Region and Mr. Jerry know local suppliers, people and territories.
Locations visited/nearby
Sorrento , Ischia , Naples , Pozzuoli , Paestum , Acciaroli , Caserta , Benevento , Avellino , Civita (Lazio) , Bolsena Lake (Lazio) , Viterbo (Lazio), Central, East, North, South, West, Italy, Amalfi, Maiori, Minori, Ravello, Positano, Agerola, Furore, Europe, Campania
1 testimonial about this trip
Reviewer:

Lina Zoghaib

located in

Dubai city

,

Dubai

Emirates

Hi jerry, I am so enjoying my cycling tour in Southern Italy; thank you so much for your help, you are the best tour guide!

5
2 testimonials about the provider, That's Amore :
Reviewer:

Dee

located in

Fort Collins

,

Colorado

US

Some friends and I ridden 10-day bike tour around lake region. 

We cycled about 330 miles (500 km) Bergamo - Como - Menaggio - Ponte Teresa - Varese - Milano.  Jerry was helpful, accommodating, and fair. I enjoyed and appreciated my interactions with him. I will happily refer friends and family to his company! And, I can hardly wait to return and ride from him again. Really.

5

Reviewer:

Chris

located in

Copenhagen

,

Denmark

Europe

Gennero provided a wonderful service so that I could begin my trip with no delays. It was a beautiful week in the saddle and I look forward to coming again!?!?

5
Comments from Facebook
Special information
This is a custom departure, meaning this trip is offered on dates that you arrange privately with the provider. Additionally, you need to form your own private group for this trip. The itinerary and price here is just a sample. Contact the provider for detailed pricing, minimum group size, and scheduling information. For most providers, the larger the group you are traveling with, the lower the per-person cost will be.
You need to form your own private group for this trip. It will be scheduled for a date you arrange with the provider. The itinerary here is just a sample.
Accommodates certain types of disabilities. Contact the operator for more information.
Family oriented trip.
Centered around activities for grandparents and their grandchildren.
Offers some solo-only/singles departures.
Offers some women-only departures.
Itinerary
The trip start in Rome or Naples airport when the company pick up and transfer the tourists to the farm in Amalfi Coast, It was an extremely important maritime republic and it holds some of the world's most famous monuments and an amazing landscape. During the stay in this area the trip include cycling excursions along the coast (to Maiori, Minori and Cetara), one day to the famous island of Capri (included the tour of island by boat or motorbike), Pompeii archeological roman town (excavation site) and riding in Salerno's town by night. The travel continue at the farms and naturalistic areas placed in the hinterland of Campania region : the old town of Sant'Agata de' Goti, the Telese's Bath, wine roads and farmhouse in San Salvatore Telesino. The trip finish with the bike tour of Rome.
More information from That's Amore :