Odysseys Unlimited - vacations and travel
Machu Picchu To The Galapagos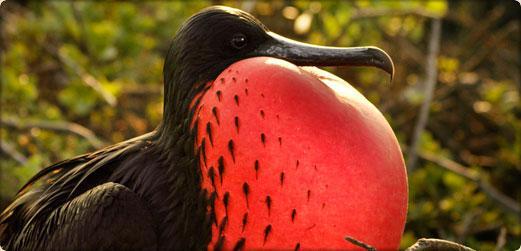 from $5,895* per person
15 Days
July-December
Boutique accommodations

Exertion level: 3

Operator:

Odysseys Unlimited

20 people max
Lima international airport, peru
Culture & Nature trips
They rank as two of South America's greatest treasures, and a small group tour is the natural selection for both: the enigmatic ruins at Machu Picchu, where we spend the night at an intimate on-site hotel, and the fascinating Galapagos Islands, Darwin's "living laboratory," where we cruise aboard an intimate privately chartered ship. It's an exhilarating discovery of lost worlds.
Locations visited/nearby
Peru, South America, Galapagos, Machu Picchu
0 testimonials about this trip.
Reviewer:

M. Eisenhard

located in

Grizzly Flats

,

CA

USA

Thanks for keeping the groups the small. It makes a HUGE difference! NIT 5/2/07

5

Reviewer:

M & R Rude

located in

Oro Valley

,

AZ

USA

The hotels were exceptional in every way, especially location, location, location.

5

Reviewer:

D&MJ Strenger

located in

Santa Ana

,

CA

USA

One of the main aspects we have enjoyed during our trips with Odysseys is the ease of traveling. The pace is always perfect for us and your tour directors are outstanding.

5
Comments from Facebook
Itinerary
Day 1: Depart U.S. for Lima, Peru We depart today for the Peruvian capital. Upon arrival tonight we transfer directly to our hotel.
Day 2: Lima This morning we tour the Larco Herrera Museum, whose ceramics collection includes a renowned set of erotic pre-Columbian pots. This afternoon we take a city tour of the Peruvian capital followed by a welcome dinner at a local restaurant. B,D
Day 3: Lima/Cuzco/Sacred Valley Today we fly to Cuzco, where we travel to the beautiful Sacred Valley, a region of Inca sites and indigenous villages. After visiting the Indian market at Pisac, we reach our hotel mid-afternoon. Before dinner we attend a native Offering to the Earth ceremony. B,L,D
Day 4: Sacred Valley Today we visit the Incan farming town of Chinchero, where residents live much as their ancestors did. Next we tour the important salt pans in the lovely colonial town of Maras, then explore Ollantaytambo, a living town and site of massive Incan ruins that continue to inspire wonder. B,L,D
Day 5: Sacred Valley/Machu Picchu Early this morning we travel by train for the 1½-hour journey to Aguas Calientes, where we board a bus for Machu Picchu. Our first guided visit of the stunning "Lost City of the Incas" begins late this morning. Thanks to its small size, our group will move nimbly through the ruins and have the leisure to absorb the beauty and mystery of this site whose original purpose has been lost to time. Following our tour, we check in at the 31-room Machu Picchu Sanctuary Lodge, just steps from the entrance to the ruins. While most visitors see Machu Picchu on a day trip, we have the rare privilege of spending the night and seeing the ruins after all the tourists have left. B,L,D
Day 6: Machu Picchu/Cuzco Today before the day trippers arrive we begin our second guided tour of this UNESCO World Heritage site. Then we return to Aguas Calientes for lunch and free time before our mid-afternoon train to Cuzco. B,L
Day 7: Cuzco This morning we tour the archaeological hub of the Americas, the continent's oldest continuously inhabited city, and UNESCO World Heritage site. We stop at the ruins of Sacsayhuaman, an Incan masterpiece, then enjoy lunch in the home of a gracious Cuzco family. B,L
Day 8: Cuzco/Quito Early today we fly via Lima to Quito, arriving late afternoon. This evening we have a briefing and dinner at our hotel. B,D
Days 9-12: Galapagos Cruising Our Galapagos adventure begins with an early departure on Day 9 for the flight to Baltra or San Cristobal, where we board the privately chartered M/Y Coral II, our home for the next three or four nights (depending on tour departure date). While exact cruise itineraries are subject to the dictates of Galapagos National Park authorities, each cruise features expert Galapagos naturalist guides and the opportunity to see giant Galapagos tortoises, Blue-footed Boobies, sea lions, iguanas, and abundant bird life. On all cruises we also will enjoy opportunities for swimming, snorkeling, dinghy rides, and nature walks. B,L,D daily
Following is a representative sampling of the islands we may visit on our cruise:
Daphne: We observe Blue-footed Boobies, Nazca Boobies, Red-billed Tropicbirds, Swallow-tailed Gulls, and Brown Noddies on this prime bird- watching island.
Española: We encounter the rich diversity of species at Suarez Point: Nazca boobies, Blue-footed Boobies, Waved Albatross, sea lions, colorful marine iguanas. We also can enjoy excellent snorkeling off the white-sand beach at Gardner Bay.
Fernandina: From Tagus Cove we hike to Darwin Lake for deep-water snorkeling with sea turtles and penguins, and a dinghy ride to observe sea birds. The youngest of the Galapagos islands boasts a beautiful volcanic landscape.
Floreana: We find flamingos, migratory birds, and a green-sand beach at Cormorant Point. Behind the flamingo lagoon, we may see nesting sea turtles on the white-sand beach.
Isabela: The largest island in the chain features as many as 20 species of migratory birds at Humedales, the westernmost port of the Galapagos.
Rabida: Here we stroll a red-sand beach with a large sea lion colony; see some (or all) of the nine species of Darwin's finches found only here; and catch beautiful views from the island's highest point.
San Cristóbal: At Pitt Point we see all three species of boobies together: Blue-footed, Red-footed, and Nazca, as well as Magnificent and Great frigate birds and a sea lion colony. We can snorkel and enjoy a dinghy ride amid the diversity of sea birds.
Santiago: Espumilla Beach features a sea turtle nesting site, mangrove forests, deep-water snorkeling, and beautiful views from the island's highest point. At Egas Port we search for birds on a guided walk.
Day 13: Galapagos/Quito Today we fly from Baltra or San Cristobal to Quito (via Guayaquil). We celebrate our adventure at tonight's farewell dinner at a local restaurant. B,D
Day 14: Quito/Depart for U.S. Nestled in a valley surrounded by staggering Andes peaks, Quito boasts the largest historic center in the Americas and was the first city to be named a UNESCO World Heritage site. We discover this capital city on today's tour. We also visit Middle of the World Monument, where we can straddle two hemispheres. Later we transfer to the airport for our overnight flight to Miami. B,L
Day 15: Arrive U.S. We arrive in the U.S. and connect with our flights home. B,L
More information from Odysseys Unlimited: