Wild Frontiers Adventure Travel - vacations and travel
Pakistan: Hindu Kush Festival Adventure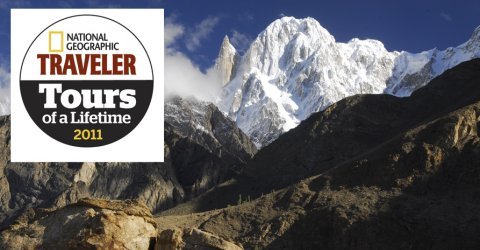 Islamabad airport, pakistan
Culture & Nature trips

Pakistan is a country close to our hearts - and for good reason. Home to some of the most spectacular mountain scenery in the world, thriving cities, colourful markets and warm hospitality, a trip to this part of the world is bound to excite even the most worldly travellers. Having run trips here for more than a decade, we understand the political complexities of travelling to this fascinating country and our paramount consideration has always been the safety of our clients. Despite the negative images painted by the press, we believe that most areas in Pakistan - particularly around Chitral and the mountains of the north - pose little or no danger within the current climate. On this amazing journey along the Northwest Frontier you will fly up from the capital Islamabad, on a stunningly spectacular flight, up to the ancient kingdom of Chitral. Here we will spend three days with the Kalash - witnessing the amazing festival of Joshi - before heading on over the Shandur Pass to finish the trip in one of the most beautiful places on earth, Hunza. Jonny Bealby, Wild Frontiers founder, is scheduled to lead this trip.
Locations visited/nearby
Pakistan, Asia
Comments from Facebook
Itinerary
Day 1: Tour starts in Islamabad

Accommodation tonight is included although the suggested group flight arrives in the early hours of Day 2.
Day 2: In Islamabad

We make our way to Rawalpindi for lunch and explore the markets before having dinner in the Margalla Hills.
Day 3: Islamabad - Kalash Valleys

We fly early this morning to Chitral and from here to Ayun and into the Kalash Valley of Rumbor and the village of Balangaru where we stay with our good friend Saifullah Jan.
Day 4: At the Kalash Festival

We'll have ample time to enjoy the spectacular pagan festival of Joshi which celebrates the coming of spring with music and dancing.
Day 5: Kalash - WF Hideaway

An optional chance to take a 3hr walk to an overnight side-trip to WF's very own hideaway in a stunning cliff-side location. Alternatively, relax and enjoy more time with the Kalash.
Day 6: Kalash - Ayun

After returning from the hideaway, we'll bid farewell to the Kalash and return to Ayun, where we'll enjoy the hospitality of one of the princes of Chitral, Maqsood Ul Mulk.
Day 7: Ayun - Chirtal Town

If we didn't catch a game of polo yesterday, then we hope to today in the wonderfully friendly town of Chitral.
Day 8: Chitral - Mastuj

Visit a famous fort and take one of earth's most dramatic drives to the start of the Wakhan Corridor.
Day 9: Mastuj - Phander

Drive to Shandur Pass and lunch at 3800m. Tonight we sit out under the stars overlooking the lake.
Day 10: Phander - Hunza

Mt Rakaposhi is a breathtaking site on this drive that comes after the Christian cemetery at Gilgit.
Day 11: Hunza

Sitting 500m off the valley floor, surrounded by 7000m peaks, this spot has amazing walks and views. We'll head north up the Karakoram Highway (KKH) for stunning mountain vistas and to see the lake that was formed when a landslide hit the area.
Day 12: Hunza

With a full day in Hunza, we'll be able to take local walks along water channels as well as meeting the friendly locals in Karimabad.
Day 13: Hunza - Gligit

Today we explore the recently restored Baltit Fort before a rooftop lunch and driving on to Gilgit.
Day 14: Gilgit - Islamabad

Ideally we fly early but if not there is a long, scenic drive with a potential overnight in Besham.
Day 15: Visit Taxila/Contingency Day

In case we had to drive yesterday, we have a contingency day to allow for this. If we flew yesterday, then we'll take a day trip to the Buddhist remains at Taxila.
Day 16: Tour ends in Islamabad

The tour ends this morning in Islamabad.

More information from Wild Frontiers Adventure Travel: