Global Vision International - vacations and travel
Marine Conservation Volunteer Program In The Seychelles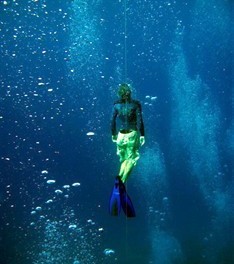 Sechelles, africa
Volunteer Vacations trips
Explore and study the Indian Ocean while helping on this high profile marine conservation project
Join this critical marine conservation program and have the rare opportunity to be an active member of the GVI Marine Research team on the Seychelles Islands, set in the beautiful Indian Ocean. The remote expedition bases are right within the Cap Ternay Marine National Park, on the main island of Mahe and on Curieuse island. A perfect location for marine conservation! During the expedition you will spend your time scuba diving upon the amazing reef while providing much needed data to local organizations and government. Depending on the seasons, volunteers will be conducting research on coral or fish species, taking part in whale shark migration surveys, turtle nesting research and in-water turtle, octopus and lobster surveys
Locations visited/nearby
Seychelles
0 testimonials about this trip.
Reviewer:

Carolyn

located in

United States

I've been to Guatemala 3 times now, with GVI--and I'll go back. I've tutored English, taught Fifth graders in Spanish, and built stoves. Each volunteer stint has been amazing. I entered in to worlds so different from mine at home. The children, the families, the host families, the other volunteers were all amazing each time I have gone. Everyone gives their all, works and plays together. I'm over 60 and though most of the volunteers are a lot younger, the sense of community was great. I would recommend this to anyone looking for a meaningful way to dig in deep and give, while gaining so much more than you give. Can't wait to go again and see the kids in the schools, the families, GVI staff, and meet a new group of volunteers.

5

Reviewer:

Haley

located in

United Kingdom

I can't believe it's been a month since I returned from my 10 weeks in South Africa. I had the most incredible time working at the Ikhayalethemba Sanctuary and can't wait to go back! The children are incredible, and I can't even begin to explain how amazing the program was. I spent my entire year volunteering around the world. I was initially working with a different program which was very cheap and it showed. I didn't realize until I started with GVI how much I was missing in my other programs. While GVI does initially seem a little pricey, you really see where your money goes. I wouldn't have it spent any other way. I felt so safe, happy, and stress-free during my entire 10 months in Cape Town. Unfortunately, all volunteer programs don't have that luxury. So, I just want to thank GVI for asking for the money necessary to do the amazing things they are doing for our world and for the people who want to volunteer to make it better! I can't wait to be a part of it again very soon!


5

Reviewer:

Lisa

located in

United States

Volunteering with GVI was definitely one of the most incredible experiences of my life! I spent 10 weeks doing the Wildlife and Community Expedition in Kenya, and loved every bit of it! Before I left, the staff were very helpful over the phone and by email, and were quick to reply to any questions or concerns I had. Once I arrived in Kenya, the staff there were also super friendly and knowledgable, and really played a big part in making this whole experience wonderful. We got great training and I always felt confident going into the field. It didn't take long before the small village of Shimoni felt like home, with the kids greeting you with "Jambo!" and high-fives every time you went by. From teaching english at the primary schools and singing songs with fifty kindergarteners to teaching chicken farming to ex-poachers in Tsavo, every bit of the work we did was rewarding. Snorkelling the beautiful reefs of the Kisite-Mpunguti marine park was absolutely incredible and seeing a pod of bottle nose dolphins was always exciting. Days in the forest could be tough, but no day was ever boring, and you could always feel like you accomplished a lot at the end of the day. I really feel that GVI is making a difference in Shimoni and Mkwiro, and would do the expedition again without hesitation. I definitely recommend this project for anyone looking for an adventure and an amazing experience!

5
Comments from Facebook
Itinerary
What Difference Does This Expedition Make?
GVI, working alongside our partners, is the leading marine data collection organisation in the country. We do the work that our partners do not have the manpower, time or resources to carry out. We collect data on the coral reefs as well as on turtles, whale sharks, dolphins, octopuses and many more species; and much of this data is used by other organisations in the Seychelles. Our volunteers are trained to such a high standard that the information they gather is used to show an accurate picture of the overall health of the Seychelles coral reefs used by the government for management policies.



Highlights
Learning how to identify fish and coral in the Indian Ocean; visiting and diving amongst deserted tropical islands; extra dive courses at heavily discounted rates with local dive shops, enjoying fun-dives and searching for the incredible 'mega-fauna' in the area, such as whale sharks, manta rays, and dolphins; developing the techniques you need to survey coral reefs,exploring different dive sites, visiting breeding areas for the hawksbill and green turtle, and endangered giant tortoises; having an amazing and unique adventure amongst some of the most beautiful scenery in the world.
Location
This expedition takes you to the beautiful Indian Ocean paradise of the Seychelles islands. GVI operates 2 marine bases in the inner granitic islands, both within National Marine Parks next to stunning palm-fringed beaches and forested areas. The paradise of the Seychelles is the ideal location to enjoy conducting marine research, relaxing and exploring a well-preserved and tranquil tropical archipelago.
Field Conditions
The expedition bases are located within National Marine Parks within the inner granitic islands of the Seychelles, 2 minutes walk away from stunning beaches with scenic views. Both bases supply basic living conditions with dormitory style accommodation, with up to 12 to a room in comfortable beds, or spacious tents with up to 6 people and comfortable beds. The research bases have basic facilities which include outside social BBQ and dining areas, generated power supply, running water and bathroom facilities, and are situated in idyllic locations.
More information from Global Vision International :