Large Minority - Adventure Holidays & Tuk Tuk Challenges - vacations and travel
More Local - Quindio Travel Experience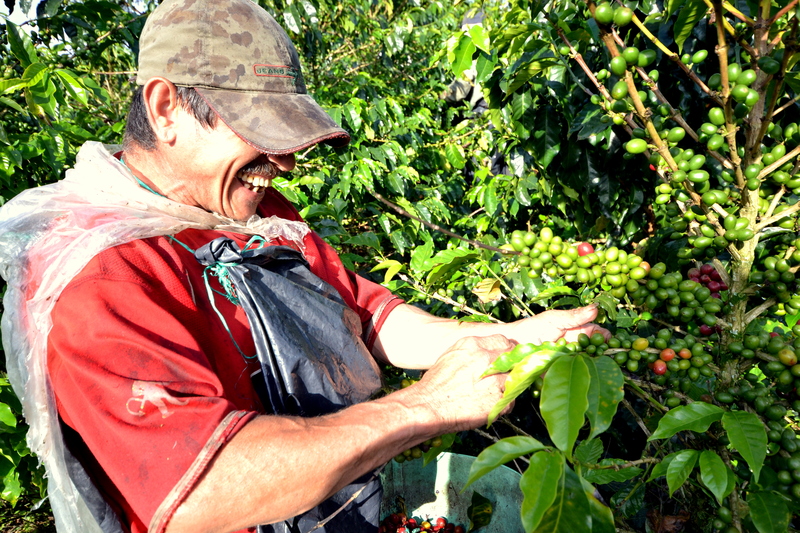 La tebaida airport - quindio, colombia
Active & Adventure trips
Home to the most exquisite coffees and the friendliest locals, Quindio is one of the most charming spots in the tri-color nation. The local "paisa" culture has retained its local traditions - despite the passage of time, family values, good manners and faith still rule the roost.

Enjoy the view of endless plantations of coffee, plantain and native bamboo. Fall in love with the peace and tranquility of rural life. Learn directly from the hard-working campesinos (farmers) you meet on your trip. Simply let go and allow yourself to be seduced by the pure beauty of the region.

Ride on local horses off the beaten track. Taste the life of a campesino and get your hands dirty at coffee, cattle and organic fincas (farms). Clatter down narrow colonial alleys and climb up to the Valley of Cocora on Willy's jeeps. Gain first-hand experience about growing Colombia's renowned aromatic coffee. Walk through rural villages and hike through the gorgeous countryside up to the charming town of Salento.

Locations visited/nearby
coffee triangle , coffee region , salento , Colombia, South America
0 testimonials about this trip.
Reviewer:

Warut Phanomphaitoon

located in

Bangkok

,

Thailand

Who needs a tour guide when you can make your own way around Sri Lanka? Lanka Challenge was a fun-filling-10-day-trip with Amazing People from all over the world. LC is definitively one of the world's most adventurous activities. It's not only about winning the Challenge but also about helping the kind people of Sri Lanka. It offers you a chance to absorb the Lankan culture and eventually turn into one of them for a while.
Believe me when I say that Large Minority's people will make you do things Lankan style. LM has done it this time and I am sure they will do it again... Two thumbs up for the good people at Large Minority and those who participated in the event in 2009.



5

Reviewer:

Tim Hartford

located in

Dubai

,

UAE

Who else can claim they have circumnavigated Sri Lanka and Cambodia driving a Rickshaw? Or bought fuel in a coke bottle whilst wearing pyjamas? I truly believe there is no better way to see a complete country and get down with the local culture. You just can't do this on a tour. Make no mistake, this is a mentally and physically challenging adventure that will test you in many ways.
The social side plays the biggest part - we made a great group of friends and every night was a party. Large Minority gave us an expertly planned fully-inclusive holiday which would be nearly impossible to organise on your own, all for a great price and still supporting local charities. Bring on the next location!



5

Reviewer:

Jamie Raskin

located in

Tokyo

,

Japan

People keep asking me about the Cambo Challenge and I think I've nailed what makes it so incomparable for me, it's all about the human interactions. The group were fun, switched on, non-competitive and from all over the map. The challenges got us past our barriers and into authentic Cambodian communities and interactions.
The LM team were smart, creative, playful and good times. Traveling by tuk tuk was crazy, liberating and totally engaging with your surroundings, and Cambodia itself...half confronting, half embracing and incomparable throughout. We loved it.



5
Comments from Facebook
Special information
This is a custom departure, meaning this trip is offered on dates that you arrange privately with the provider. Additionally, you need to form your own private group for this trip. The itinerary and price here is just a sample. Contact the provider for detailed pricing, minimum group size, and scheduling information. For most providers, the larger the group you are traveling with, the lower the per-person cost will be.
You need to form your own private group for this trip. It will be scheduled for a date you arrange with the provider. The itinerary here is just a sample.
Family oriented trip.
Offers some solo-only/singles departures.
Itinerary
Day 1 - La Tebaida
Colombia's legendary coffee region is one of the most charming and tranquil spots in the tri-color nation. Its winding roads take you through lush plantations of plantain, bamboo and world-class coffee. We begin our trip in a stunning spot overlooking the beautiful area of La Tebaida.
Day 2 - Montenegro
We begin our day with a stunning horse-back ride through rural lands where you will get a chance to enjoy beautiful views of coffee and plantain plantations. Next our trip takes us to Montenegro, another of the many colonial towns in the area, where we will visit a local organic coffee farm. Kick back and relax for the rest of the afternoon.
Day 3 - Boquia
Today, you'll get stuck into the action on a coffee-producing finca. Enjoy shadowing the farm's staff and, through hands-on experience, you'll learn everything involved in the coffee-making process. Meet the visionary grower responsible for producing some of Colombia's best organic coffee. After a local lunch in Salento you will get a chance to experience a coffee tasting session.
Day 4 - Palermo
In the morning, we stride out with a pleasant hike, followed by a picnic and trip to the valley of Cocora. We then crack on up to Quimbaya, where a local family will warmly welcome you to their self-sufficient farm, established in 1984. Hernando, (the eldest son) and the rest of the family, will share their philosophy of sustainable rural life.
Get to know the family and enjoy farm work such as cow milking or animal feeding. Our idea is that you chat with whomever you like and try your skills at farming. When it comes to making dinner, we hope you might even want to lend the family a hand.
Day 5 - Armenia
We rise early to the sounds of rural life and get involved in various farming activities before heading back to Quindio's capital.
More information from Large Minority - Adventure Holidays & Tuk Tuk Challenges: