CMH Heli-Skiing & Summer Adventures - vacations and travel
Photography Workshop With John E. Marriott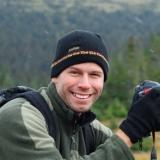 Calgary international airport, calgary, alberta, canada
Active & Adventure trips
After two successful Photography Workshops in the Bugaboos in 2010 and 2011, John is excited to return to the Bugaboos for a wildflower photo workshop August 5-8, 2012. In early August the sun shines brightly on clear mountain lakes and gives life to meadows ablaze with wildflowers. Vibrant reds, purples and yellows carpet the meadows providing beautiful contrast to the jagged spires and ancient glaciers of the Bugaboo Range.

In August 2012 CMH Summer Adventures will welcome back renowned wilderness photographer John E. Marriott for a digital photography workshop. John's easy-going manner and passion for photography will inspire photographers of all levels. The helicopter allows us to explore a variety of landscapes and CMH's professional mountain guides will take us to special places in and around the Bugaboos with spectacular photo opportunities. Back at the lodge John will lead evening discussions about techniques and technology and lead a group critique. CMH's unpretentious hospitality and mountain luxury lodges top off an unforgettable photography workshop.

Locations visited/nearby
Canada, North America
Comments from Facebook
Special information
Accommodates certain types of disabilities. Contact the operator for more information.
Itinerary
AUG 5: BANFF TO BUGABOO HELIPAD
Taxi transfer from your hotel down to the Brewster Transportation Centre
7:30 am Departure time from Banff to the Bugaboo Helipad near Spillimacheen, BC.
Snacks and beverages will be provided on board.
10:00 am (Mountain Time) Arrive at the helipad for the quick flight to Bugaboo
Lodge. Get outfitted with all the necessary hiking gear. Lunch at the lodge. Following a
helicopter safety talk, the helicopter lifts you to breathtaking mountain scenery for
an afternoon Photo Workshop. John E. Marriott is a highly regarded master at
capturing wilderness magic on film. Heli-flight back to the lodge late afternoon for
appetizers and beverages, and relaxation before dinner.
7:00 pm Dinner is served family style, with guests and staff eating together. (L, D)
Aug 6 & 7: FULL DAYS OF PHOTOGRAPHY INSTRUCTION
7:30 am Optional morning stretch class
8:00 am Breakfast begins
9:00 am Full day photo workshops with John E. Marriott. The endlessly inspiring
mountains are a world-class laboratory for practical field instruction and a great place
to revel in magnificent scenery. Lunch is picnic style in the mountains. Return to the
lodge at the end of your day in the field.
7:00 pm Dinner time each evening. Afterwards gather with your hiking companions
and swap stories; later retire to your room and your cozy duvet. (B, L, D)
August 8: BUGABOO HELIPAD TO CALGARY
8:00 am Breakfast at the lodge
9:30 am First flight from the lodge to the Bugaboo Helipad.
11:00 am Depart the helipad by motorcoach, returning through Kootenay and Banff
National Parks to Banff and Calgary Airport. Boxed lunch is provided for the return
trip.
1:30 pm Arrive in Banff.
4:00 pm Arrive at the Calgary Airport (B, L)
More information from CMH Heli-Skiing & Summer Adventures: