Classic Escapes - vacations and travel
A Classic Adventure To Costa Rica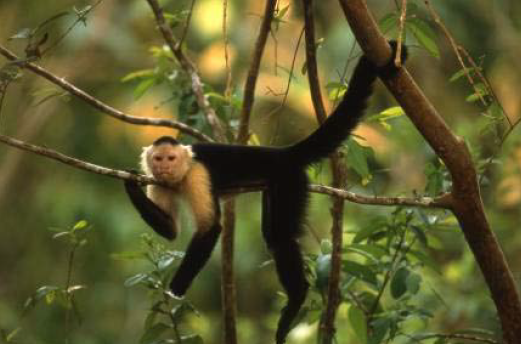 from $2,695* per person
9 Days
November
Luxury accommodations

Exertion level: 3

Operator:

Classic Escapes

24 people max
San jose airport, san jose, costa rica
Culture & Nature trips
With its abundance of forests, concern for conservation and truly astonishing wildlife, Costa Rica is well-worth an extended stay. It is one of the top destinations in the world for people interested in birds and nature, and this tour is an excellent introduction. Incredible orchids will add vivid splashes of color to the rainforests, and the mammal species are exciting too – sloths, monkeys, and the elusive cats that are so difficult to spot.

Locations visited/nearby
Costa Rica, Central America
0 testimonials about this trip.
3 testimonials about the provider, Classic Escapes:
Reviewer:

Ron Magill

located in

Miami MetroZoo

Stacy Fiorentinos is a traveler's dream. As the Goodwill Ambassador for one of the top zoos in the country, I have had the privilege of leading groups on wildlife adventures planned and coordinated by Stacy for over a decade. She demands only the best for her clients and provides nothing less. Through her extensive experiences visiting properties and her personal relationships with the people who live and work in the exotic destinations that she services, she is able to create itineraries that are unforgettable and will inspire feelings that words alone cannot describe. Her attention to detail is second to none and her determination to ensure that you experience the trip of a lifetime is truly unparalleled. As a small child, I would constantly dream of exploring far away lands and wild places. Thanks to Stacy, I, as well as my fellow travelers, have been able to live those dreams over and over again! When taking the type of trip that Classic Escapes provides, the most important thing to have is "peace of mind." With Stacy, you will have that and so much more.

5

Reviewer:

Rick Barongi, Director,

located in

Houston Zoo

I have led over 20 trips to Africa with several different tour operators. Stacy Fiorentinos is one of the best in the business. I recommend her without reservation. She is knowledgeable, experienced, flexible and above all professional. Her knowledge of Africa and other eco-tour destinations is exceptional. I have entrusted her with some very special VIP's and have never been disappointed.

5

Reviewer:

Patti Glover

located in

LA Zoo

Stacy Fiorentinos is very detail-oriented, well-informed, and provides wonderful customer service. Stacy is extremely knowledgeable in her field, and always goes above and beyond what I request of her. This knowledge helped to make my job easier in planning and implementing numerous trips for my company. From the planning stages of a trip until the end, I knew I could always call Stacy with questions and she would provide a thorough response in a very timely manner. Her timeliness provided a sense of security for me and all the travelers in the group. It was simply a pleasure working with Stacy.

5
Comments from Facebook
Itinerary
DAY 1~SATURDAY~NOVEMBER 10
ATLANTA/SAN JOSE
Your journey begins as you board your flight in Atlanta. Upon arrival, you will be escorted to your accommodation, the Bougainvillea, where your evening is at leisure. Set among ten acres of lush gardens, the unique and comfortable Hotel Bougainvillea, located at the outskirts of a pleasant residential area in San Jose, provides a quiet hideaway where guests can truly experience the world famous natural beauty of Costa Rica. The grounds of the hotel are spectacular – being surrounded by coffee plantations, citrus orchards and lush gardens provides an enticing setting for jogging through the winding trails, tennis, or relaxing by the swimming pool. Each of the 83 rooms has twin double beds, tub or shower, and a separate seating area. The furniture is especially made of Costa Rican hardwoods, and all rooms have cable television and direct dial telephones. In addition, each room has a balcony offering marvelous views of the mountains on one side and the San José skyline on the other. Tonight enjoy a welcome dinner specially prepared for you at the hotel.
Overnight at HOTEL BOUGAINVILLEA. (Meals Aloft, D)

Resume your drive through banana plantations to a jetty where you board your speedboat for your ride to Tortuguero, which consists of a vast alluvial floodplain. Tortuguero's tropical moist to wet forest is accessible only by small plane or boat, along the famous Tortuguero Canals. This system of rivers and man-made channels parallels the coast and cuts through beautiful primary forest. One of the wettest regions in the country, it is also one of the areas with the greatest biological diversity. There are 11 distinct habitats, ranging from littoral woodland and berm, to very moist high forest and swamp forest where the predominant species can grow up to 130 feet tall such as wild tamarind. The water hyacinths are so thick in places that boats cannot get through. The wildlife is rich and varied with unusually large populations of monkeys, anurans (60 species), birds (309 species) and fish. Some of the resident mammals are the elusive tapir which feeds mainly on plants and seeds, jaguar (rarely seen), ocelot, kinkajou, collared and white-lipped peccary, Neotropical river otter, tayra, olingo, three-towed sloth, spider monkey and howler monkey. A fascinating mammal that lives in the swamps is the fishing bulldog bat which is one of the largest bats in the country. Three unusual anurans live in this wilderness – the smoky frog which abounds on the banks of streams, the glass frog which has such transparent skin that its internal organs can be seen underneath, and the poison dart frog which is dangerous to the touch. Resident avian species include the Green Macaw which prefers to move about in the upper canopy of the rain forests and mainly feeds on seeds of the wild almond tree, Great Curassow, Keel-billed Toucan, Turkey Vulture, White-necked Jacobin, Violaceous Trogon, Great Tinamou which is a very terrestrial bird that feeds on seeds, berries and small insects caught in its flight path, Neotropical Cormorant, Anhinga, and Montezuma Oropendula. The channels and marshes are home to seven species of land turtles which can be seen sunning themselves on logs in the middle of the water or on islands of floating vegetation. Here, too, you can find the West Indian manatee – one of the most endangered Caribbean species – crocodiles, caimans, and green iguanas. There's also a great variety of crustaceans and about 30 species of freshwater fish, including the gar – considered to be a living fossil and amazing when spawning, eel, bull shark, Caribbean snook, tarpon, red snapper and mackerel.
Renowned naturalist Archie Carr and author of the 1956 Book The Windward Road did much of his work on sea turtles at Tortuguero and was instrumental in establishing the Caribbean Conservation Corporation (CCC) – his "Casa Verde" research station is still here. In fact, Tortuguero gets its name from the Spanish word for turtle and is the most important nesting site in the entire western half of the Caribbean for the green turtle – which gathers in large numbers to nest between July and October. Other species of sea turtles that also nest on the wide beaches of the park and refuge are the leatherback and hawksbill. The green turtle population is believed to have come perilously close to extinction in the 1960s when nearly every female turtle arriving to nest in Tortuguero was taken for the export market for turtle soup. CCC was established in 1959 specifically to study and protect Caribbean green turtles. Working closely with the Costa Rican government, CCC helped establish Tortuguero National Park in 1970, a move that offered protection to the turtles and strictly limited the number of turtles that could be taken.

The Evergreen Lodge, your accommodation for the next two nights, is ideally situated within Tortuguero National Park, the perfect place from which to explore this unique and magical area. One of the canals runs right in front of the lodge and all around you the towering trees and vegetation that adorn the surroundings combine to create a truly beautiful setting. Evergreen offers lodging in 16 lovely bungalows all equipped with en-suite facilities. Because of their design you can virtually do all of your birding without having to leave the comfort of your bed. The bungalow is almost completely surrounded by windows enabling you to be one with the surrounding jungle and wildlife.
Overnights at the EVERGREEN JUNGLE LODGE. (B, L, D Daily)


DAYS 4/5~TUESDAY/WEDNESDAY~NOVEMBER 13/14
ARENAL VOLCANO
Your drive now takes you to Arenal, which is located in the northern region of Costa Rica. The landscapes as you drive along the twisting roads make for incredible photographs, so make sure you have your cameras handy. Costa Rica has so much to offer and no exploration of this amazing diversity would be complete without a visit to the Arenal Volcano, rising to approximately 5,357 feet at its summit, although the exact summit height changes frequently due to the volcanic activity. In 1968, after having lain dormant for more than 400 years, Arenal Volcano erupted with extreme violence and fury. Since that time, it has maintained nearly constant activity that ranges from soundless explosions with large mushroom-shaped clouds of ash overhead, to booming explosions that send hot rocks nearly a mile into the air. Perfect classic cone shape and world class hot springs make this scene a must.

Your second afternoon will be spent at the nearby Tabacon Hot Springs Spa & Resort. You will be transported to a higher level of energy, which makes Tabacon a one-of-a-kind place. From the heart of the volcano, spring fountains of thermo mineral water which form the Tabacon River, running at a soothing 102ºF, form cascades, waterfalls, and natural pools through exotic tropical gardens, and flow into pools, to guarantee an unforgettable sensation. The resort features mineral water pools, indoor Jacuzzi, therapeutic massages and mud treatments (at an extra cost), restaurant with international and Costa Rican cuisine, tropical bars, souvenir shop, lockers, changing rooms, and showers. You may want to indulge yourself with a massage, a swim in the hot springs, or any other of the facilities offered before your included dinner here.
The Arenal Observatory Lodge is located just over one mile from the active crater of Arenal Volcano, and is separated from it by a deep river valley. The location was specifically chosen by scientists from the Smithsonian Institute who needed a close but safe vantage point from which to study the volcano. Rich volcanic soil supports primary and secondary rainforest while waterfalls and crystalline rivers offer sparkling jungle refreshment. A well marked and manicured trail system traverses the property and provides easy access to the breathtaking natural beauty. At the Arenal Observatory Lodge, you can enjoy the sound and fury of Arenal Volcano's constant eruptions from the comfort of your room, or from one of the many perfect volcano viewing sites around the lodge. Accommodation is in thirty spacious rooms. The Smithsonian rooms, where you will be staying, are housed in a modern building located about 120 yards from the main lodge, reached via a 134-foot suspension bridge through a small patch of rain forest. These rooms contain huge walls of glass that provide premier views of the volcano from the comfort of your bed, or from the two sitting chairs strategically placed for your enjoyment. The rooms have varnished wood floors, private bathrooms, and one queen- and one full-sized bed. The Smithsonian also features a viewing deck, a conference room and its own volcano museum, with an active seismograph constantly monitoring the volcanic and seismic activity just outside your door.
Everywhere one feels the volcano's commanding presence. The gardens and landscaping are extravagant with color. Natural flowering plants and shrubs were carefully chosen to attract wildlife. Jewel-toned hummingbirds dart from heliconia to oleander and brilliant butterflies adorn the blooms. Other attractions include a waterfall, just a short hike away, which cascades into the cool forest depths. A well maintained path leads guests to this magical spot. The mysterious emerald lagoon at Cerro Chato Volcano fills the now extinct crater. A challenging hike from the lodge takes guests through primary forest to a waiting canoe for a dreamy paddle on the lake's mirror surface. Birders will be particularly gratified during their visit. The diverse habitats surrounding the lodge shelter nearly 370 species. Guests can see birds everywhere.
A host of activities await you here, should you choose to partake. Engage in mountain biking, whitewater rafting, kayaking, hanging bridges, butterfly gardens, canopy tours, fishing, horseback riding and more are all available. But, one needn't travel far to feel nature's magic. It's all around you.
Overnights at the ARENAL OBSERVATORY LODGE. (B, L; B, D)

DAYS 6/7~THURSDAY/FRIDAY~NOVEMBER 15/16
MONTEVERDE CLOUD FOREST
Continue to Monteverde, one of the most beautiful cloud forests in the world. This afternoon, prepare yourself for a very unique experience, the Selvatura Treetop Walk on hanging bridges. You will be surprised to find yourself – like the birds – admiring Mother Nature from the top of the trees. This is because from the beginning of your walk you will be ascending – step-by-step – until you find yourself as high up as the vegetation that will surround you (from 150 to 510 feet). Here, a series of eight bridges await you in order to safely walk without any worries. The almost 2-mile walk is an unforgettable experience, the excitement of looking to one side and seeing the tops of the trees and at the same time feeling the sensation of walking among the clouds.
Your second day here is spent exploring the Monteverde community and the private Cloud Forest Reserve with your naturalist-guide. Monteverde is a rich and complex cloud forest reserve which protects six different ecological communities, making it a paradise for nature enthusiasts and a renowned field site for biological research. Note that a "cloud forest" differs from a "rain forest". In particular, a cloud forest will generally receive less rain on an annual basis than will a rain forest. However, a cloud forest generally has more humidity and (because of its higher altitudes) more cloudiness than a rain forest. The reserve encompasses about 10,000 acres, with many interesting trails to wander through the thick tropical vegetation. You'll recognize many familiar house plants growing freely in the wild, including schefflera, bromeliads, and ferns, as well as some more exotic species. Although it's difficult to spot them, more than 320 species of birds are resident, including the seasonal Resplendent Quetzal, considered the most beautiful bird in the Americas, as well as the Three-wattled Bellbird, Black Guan, Umbrellabird, Spangled-cheeked Tanager, Orange-bellied Trogon, Emerald Toucanet (you usually hear them more than see them), and numerous other specialties. Among the 100 species of mammals are the Baird's tapir, jaguar and ocelot (all rarely seen), howler monkey, kinkajou, and prehensile-tailed porcupine. For the adventurous at heart there is an optional (extra cost) exhilarating excursion available at the Sky Trek, a system of trails, suspension bridges, and zip lines that offers visitors the opportunity to observe and appreciate tropical vegetation from different vantage points. Sky Trek Costa Rica offers a total stretch of over a mile of cables. The system is integrated with a gorgeous Cloud Forest trail, 1 ½ miles long. Enjoy a different perspective of the Monteverde Cloud Forest that not many people have a chance to see—as most of the wildlife found in the Cloud Forest is living or feeding in the tree tops. Along with the 11 cables zipping through the canopy forest, two suspended bridges 160 feet off the ground, and some of the most beautiful trails in the Cloud Forest, take advantage of the Sky Trek's observation tower that is 70 feet off the ground, where on clear days you can see the Arenal Volcano. This view reveals lush green gardens of mosses, ferns, flowers, and epiphytes growing on every tree. Sky Trek in the perfect blend of nature and adventure as you fly over this magnificent jungle.

Your lodging will be at the Fonda Vela Hotel, located on a 35-acre property, full of lush forests and verdant pastures that are excellent for birding and hiking. In this tranquil setting, you may see parrots and emerald toucans that come to feed in the fruiting trees, occasionally. During certain months, the Fonda Vela is excellent for seeing Resplendent Quetzal, Three-wattled Bellbird and Keel-billed Toucans. Horses graze in the pasture below. The Fonda Vela Hotel has nine buildings nestled in the landscaped property, designed with natural lighting, privacy and warmth. All have large windows with views of the forest allowing the outside beauty to be a part of a cozy interior. Their 20 junior suites, where you will be accommodated, have a small refrigerator, table, king and queen-size beds, a comfortable sofa and telephones.
Overnights at the FONDA VELA. (B Daily)

DAY 8~SATURDAY~NOVEMBER 17
SARCHI / SAN JOSE
This morning after breakfast, drive back to San Jose. En route, stop at Sarchi, for some of Costa Rica's best shopping of local handicrafts, especially the infamous wooden oxcarts. Upon arrival in San Jose, you will check in at the Bougainvillea where the remainder of the day is at leisure. Tonight, enjoy a farewell dinner at your hotel.
Overnight at HOTEL BOUGAINVILLEA. (B, L, D)
DAY 9~SUNDAY~NOVEMBER 18
SAN JOSE /ATLANTA
Time to return to the USA, as you will be transferred this morning to the airport for your return flight home. Sadly it is now time to say "adios" to hospitable Costa Rica. (B)





More information from Classic Escapes: