Hike'n Sail in Turkey - vacations and travel
Istanbul & Incredible Cappadoccia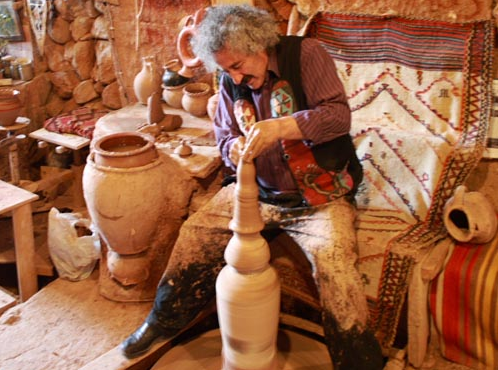 Contact provider for price
7 Days
Year-round
Boutique accommodations

Exertion level: 4

Operator:

Hike'n Sail in Turkey

24 people max
Göcek, turkey
Culture & Nature trips
We start with exploring legendary Constantinople, masterpieces of the last two millenniums, walk the timeless streets, eating at exotic places, staying at the Sultan's neighborhood.

Exploring some of the world's strangest scenery, in Cappadoccia, where the roads take us to a surrealistic landscapes of volcanic chimneys, excavated for use as houses by early Christians, gorges, vineyards, elaborately carved and frescoed rock churches and entire underground cities.

Locations visited/nearby
Turkey, Europe, Middle East
0 testimonials about this trip.
Reviewer:

Meg Russett

located in

LA

,

CA

US

My trip with Hike and Sail was an unforgettable experience that has literally changed my life. It was my first trip to Turkey, but I now visit regularly and consider Istanbul my "second home." Alper and the two other guides who accompanied us were warm, incredibly knowledgeable, and lots of fun. I can't recommend them highly enough.

5

Reviewer:

Jane Osborn

located in

US

Our family trip to Turkey with Alper as our guide was a trip of a lifetime. We loved the country and our experience hiking and sailing in Turkey. Turkey is friendly, beautiful and amazing. We cannot recommend Hike and Sail highly enough.

5

Reviewer:

Sally Goodman

located in

US

I am so excited for you and your new venture! Your website is lovely with its pictures, graphics, and links. The information is helpful and descriptive. I still have hopes of returning to Turkey and doing the northeast area like you described on our trip plus a few more days in Istanbul.


5
Comments from Facebook
Special information
This is a custom departure, meaning this trip is offered on dates that you arrange privately with the provider. Additionally, you need to form your own private group for this trip. The itinerary and price here is just a sample. Contact the provider for detailed pricing, minimum group size, and scheduling information. For most providers, the larger the group you are traveling with, the lower the per-person cost will be.
Itinerary
DAY 1 ISTANBUL
Arrive in Istanbul and transfer to the hotel. In the afternoon we stroll along the streets of this glamorous city. After a glimpse of the old city, we get back to our hotel for a welcome cocktail and then go to a traditional spot for our welcome dinner.
DAY 2 ISTANBUL
In the morning, we start to visit the glorious highlights of Constantinople. We visit Topkapi Palace, and then walk to the other splendid relics such as 400-year-old Sultanahmet Mosque (Blue Mosque), and 2000-year-old Roman Hippodrome and the Underground Cistern. and visit the Hagia Sophia Church, miraculously built in the first half of the 6th century, by Emperor Justinianus.
Sites visited: Topkapi Palace, Blue Mosque, Underground Cistern, and Roman Hippodrome and Haghia Sophia.
DAY 3 ISTANBUL
We take the traditonal boat up the Bosphorus toward the Black Sea. Our boat meanders between the Asian and the European shores of the Bosphorus, giving us the opportunity to have a glimpse at historic palaces, mosques, castles, famous wooden waterfront homes (yali). We have a stop on the north end for a sea food lunch.
Extracurricular activities: Boat trip.
DAY 4 CAPPADOCCIA
A short morning flight and a short drive take us to Cappadoccia. Cappadoccia is a wonder with fairy geological formations, more than 1000 early Christian rock carved churches with frescoes, lots of local product and craftsmanship such as onyx carving, carpet making and winery. We have two full days in this magical part of the world to explore. We start our tour at Uchisar Castle, a natural rock formation that has served Cappadoccians as residence and a defensive point. Then we visit the Goreme open-air museum, which has the finest examples of Christian rock carved churches with frescoes.
Sites visited: Uchisar Castle, Goreme Open air Museum
DAY 5 CAPPADOCCIA
After two great hikes through rock dwellings and hidden churches of the unearthly valleys, we visit the old Cavusin village, where we will taste the local specialties at a picnic lunch under a walnut tree. In the afternoon, we visit a local carpet-weaving coop to have a lecture and a demonstration on this very proud art of Turks. Turks claim to invent the knotted carpets on the Central Asian steppes, to have comfortable mattresses in their nomadic tents. Earliest sample of a knotted rug is found in a glacier in Turkistan and kept in a museum in Russia. Before we return to our hotel we may stop a local winery to test their products, which they generously offer to us.
Extracurricular activities: Carpet lecture and demonstration, wine test
Sites visited: Cavusin village
DAY 6 CAPPADOCCIA
In the morning, we visit one of the most impressive underground cities, Derinkuyu. The desperate people of Cappadoccia have dug the earth in order to create underground settlements since the pre historic ages. Derinkuyu is one of the best samples for many troglodyte settlements, 150 feet under the ground. Then we visit Sinassos village and walk to explore unusual rock formations, and rock-cut dwellings, hidden vineyards, orchards and tiny farmlands, which are embroidered into tuff rocks, characteristic to the region. Then we have an authentic lunch at a 250 years old Greek house. Finally we visit world-famous master potter's workshop, Chez Galip. Galip is a remarkable member of the ancient way of using the potter's wheel, which, according to the scholar was invented in Anatolia in the early Bronze Age. After dinner, anyone can join for a Turkish folk dance show in a cave restaurant.
Extracurricular activities: Visiting the workshop of Potter Galip, Turkish Folk Dance show in a cave restaurant
Sites visited: Derinkuyu underground city, Sinassos village and hidden churches
DAY 7 End of trip
Transfer to the airport. End of services
More information from Hike'n Sail in Turkey: