Deeper Africa - vacations and travel
Zanzibar: Behind The Doors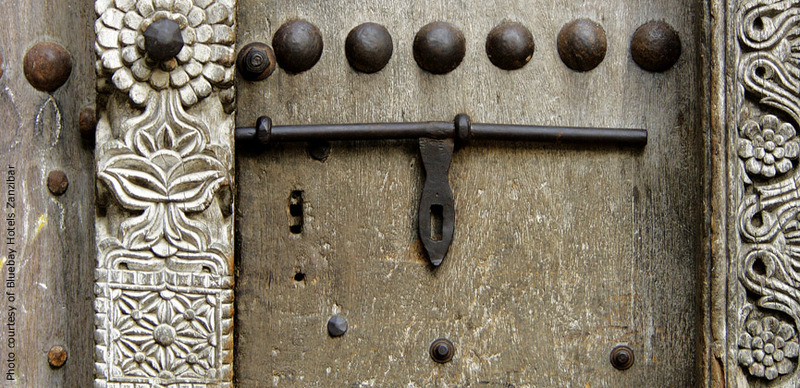 from $1,699* per person
4 Days
May-March
Boutique accommodations

Exertion level: 3

Operator:

Deeper Africa

8 people max
Zanzibar, tanzania
Culture & Nature trips
Zanzibar is an exotic mix of tropical beaches and unique cultures. We recommend a guided walking tour of Stone Town accompanied by our Zanzibar guide to help you learn to navigate the winding narrow streets of this ancient Swahili city, to learn the stories behind the beautiful doors that are a tradition of Zanzibar, and to prepare you for the wonderful shops selling curios and handicrafts from local areas. Add as many days relaxing on the beach as you like. Our suggested itinerary includes two days at leisure, but we have guests who stay for as long as six. Zanzibar's beach resorts range from very luxurious to good value and simple. Ask us for our recommendations.
Wonderful activities on Zanzibar include:
View primates in Jozani Forest
Guided walk through a spice farm to taste cinnamon, pick cardamon, and sample other spices
Dinner in the upscale restaurant at the Serena Zanzibar overlooking the Indian Ocean
Go fishing with traditional Zanzibarian fishermen
Visit the local village projects we support
Meet with village turtle patrollers who protect Hawksbill Turtle nesting grounds
Traditional dinner in the old city at Emerson & Green (now called 236 Hurumzi)
Visit and talk with local potters
Take the hydrofoil across the channel to Dar es Salaam
All of our experiences on Zanzibar offer our guests the opportunity to get off the tourist track and go behind the door - to experience the Swahili Coast.
Locations visited/nearby
Tanzania
Comments from Facebook
Itinerary
Day 1
Zanzibar Palace Hotel
Pickup at Stone Town airport in Zanzibar by Deeper Africa guide. He will have a Deeper Africa sign with your name on it. He'll transport you and assist with check in at Zanzibar Palace Hotel. Late afternoon for relaxing and exploring Zanzibar.

Traditional Zanzibarian dinner on the rooftop at 236 Hurumzi. Overnight at Zanzibar Palace Hotel.

Day 2
Matemwe Lodge
Breakfast at Zanzibar Palace Hotel. Pickup at the front desk at 8:30 am by your Deeper Africa guide for a morning walking tour of Stone Town. Stone Town is a magical labyrinth of narrow twisting streets, Arab mansions, and bustling markets. Part of the Swahili Coast, Zanzibar was a trading center, and one of the most important commercial centers in the western Indian Ocean. After your morning walking tour your guide will transport you to the beaches of Matemwe for lunch. Spend the rest of your day relaxing on the beach or at the lodge.

Dinner and overnight at Matemwe Lodge

Day 3
Matemwe Lodge
Breakfast, lunch, and dinner at Matemwe Lodge. Activities as you choose:

Village and reef walk guided by staff from Matemwe.
Dhow sailing and fishing with local fisherman on a local ngalawa. (Additional charge of $65 - $40 to the fisherman and $15 to the village project)
Snorkeling at Mnemba Atoll (Additional charge)
Deep sea fishing or diving (Additional charge)
Sailing trip on traditional dhow (Additional charge)
Kayaking along the beach (Kayaks available)
Massages, manicures, or pedicures (Additional charge)
Hair Braiding or traditional Zanzibar henna tattooing (Additional charge)
Visit our village projects in Kigomani
Sunbathing at the pool or on the beach.

Day 4
Transit to Dar es Salaam
Breakfast at Matemwe Lodge. Pickup at the front desk by your Deeper Africa guide for a morning Spice Farm Tour. An amazing walk through a Zanzibarian spice farm that has you picking vanilla from the vines, carving bark for cinnamon, and finding nutmeg pits. Enjoy lunch at the oceanfront at Mtoni Marine. Your guide will drive you to the airport for your afternoon flight.



More information from Deeper Africa: