Deeper Africa - vacations and travel
Lamu: Legends Of Lamu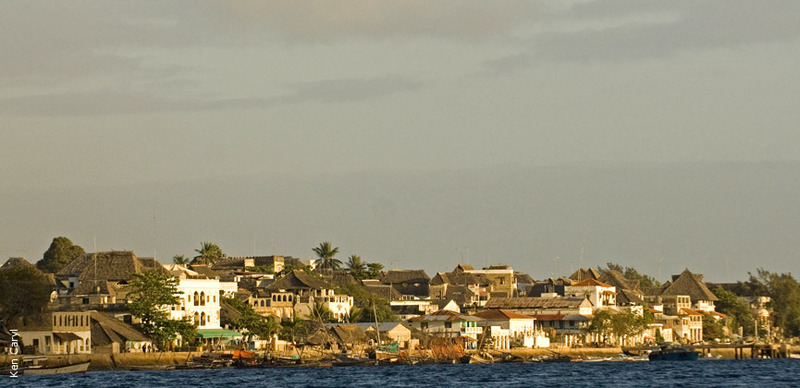 from $3,199* per person
5 Days
October-April, July, August
Boutique accommodations

Exertion level: 3

Operator:

Deeper Africa

8 people max
Lamu, kenya
Culture & Nature trips
Enjoy wandering on the beach and through ancient towns away from busy tourist centers? There are tourists in Lamu, but not many. The islands of the Lamu Archipelago offer miles of uncluttered shoreline. Wander along the sand, laze in a beach chair, or sail along the coast at sunset in a traditional dhow.

Lamu's adherence to ancient traditions gives it the feel of a place frozen in time. Its charm and character flow from centuries of loving care. The narrow, winding streets accommodate only pedestrians and donkeys. There is no motorized traffic on the island. Lamu is Kenya's oldest standing Swahili town. Famous for its Swahili architecture, Lamu is designated as a world heritage site by UNESCO (United Nations Educational, Scientific, and Cultural Organization).
Locations visited/nearby
Kenya
Comments from Facebook
Itinerary
Day 1
Lamu House
Early lunch in Nairobi at the Carnivore Restaurant. Transfer to Wilson Airport for afternoon flight.
Kenya Airways Flight
Depart Nariobi Wilson Airport @ 13:45 pm
Arrive Lamu @ 15:45 pm
Pickup at airstrip on Manda Island by your Deeper Africa guide. Transfer by boat to Lamu Town on Lamu Island. Lamu is an archipelago consisting of four main islands: Manda, Lamu, Pate, and Kiwaiyu. Lamu Town is the oldest living Swahili town in East Africa; one of the last viable remnants of the Swahili civilization that was the dominant force all along the coast until the arrival of the British into Kenya. The oldest Swahili ruins of Shanga are on Pate Island and date from 800 A.D. It is common to locate archeological sites throughout the archipelago that date back as far as 1200 A.D. UNESCO designated Lamu a World Heritage site in 2001. Its architecture and urban structures demonstrate the cultural influences that came together on the ancient trading routes between Europe, Arabia, and India that produced a distinct Swahili culture.
There are almost no motor vehicles on Lamu. The exceptions include a car for the District Commissioner, a tractor owned by the Lamu County Council, and an ambulance belonging to the King Fahad Hospital. These three vehicles travel along a single road along the seafront. Life moves at the pace of the donkeys everyone rides and the dhows everyone sails. The islands have had electricity since only 1980. All in all, get ready for the relaxing pace of life in the Lamu archipelago.
Take a slow stroll in the late afternoon through Lamu town, noted for its narrow streets, tall thin multi-storied buildings, intricately carved wooden doors, and numerous mosques. There are 532 Swahili houses in Lamu: 496 are privately owned, 23 are public, and 13 are religious.
Dinner and overnight at Lamu House. Lamu House is a restored 16th century Swahli house. Relax on the balcony at sunset and watch the boats return to Lamuís harbor and the sun set over the Indian Ocean.
Day 2
Lamu House
Breakfast at Lamu House. Morning to plan your day with your guide as you choose. Our favorites include:
Lamu Fort, built by the Sultan of Oman in 1821, shortly after Lamuís victory over Pate and Mombassa in the battle of Shela;
The Lamu Donkey Sanctuary for old and sick donkeys;
Four museums maintained by the National Museusms of Kenya, including Lamu Museum, the German Post Office Museum, and the Swahili House Museum;
Wood carving shops, the busiest being Skanda woodcarving workshop; and
Frequent detours down the narrow streets of Lamu Town to visit shops and observe traditional Swahili markets.
Your guide will be with you throughout the day to interpret and explain all the history and culture around you and to translate if you choose to stop and visit with local people. Swahili is the language spoken on Lamu. Late lunch back at Lamu House.
Afternoon dhow cruise through the mangrove groves surrounding Lamu Island. Dhows are traditional Swahili vessels built completely in timber using ancient techniques. Your dhow is equipped with an engine, life jackets, snorkeling equipment, towels, and cool box with beverages.
Lamuís mangrove groves occur in intertidal areas with groundwater discharges and seepages, where there are no river discharges. The seepage changes the micro-environmental conditions from ocean water to brackish water. There are great concerns in Kenya about deforestation and clearing of mangrove forests to reclaim land, manufacture salt, and use the wood for housing and fuel wood.
Dinner and overnight at Lamu House.
Day 3
Kizingo Lodge
Breakfast at Lamu House. Dhow pickup to transfer you to the southern tip of the island and Kizingo Lodge. Relax and enjoy:
Guided cycle rides;
Swim with dolphins at Kinyika (December to April);
Green turtle hatching watch (Late October through June);
Kayaking;
Snorkeling near Kinyika, Tenewa, and Manda Toto (December though April);
Visit Kipungani School and the local village;
Fishing in the mangrove channels or from fly rods from the shore; and
Bush walks in the high dunes.
Dinner and overnight at Kizingo. Local seafood dishes every night.
Day 4
Kizingo Lodge
Breakfast at Kizingo. Full day to relax. Kizingo has many eco features we want you to know about. These include:
Solar power and solar water hearing;
Collection of waste water and use of collected water for garden watering;
Eco toilets that use only one liter of water per flush;
Composting;
Egg production on site;
Tree planting projects on the island;
Cross ventilation for cooling; and
Water management used to protect fresh water sources from salt water.
Dinner and overnight at Kizingo.
Day 5
Transit to Nairobi
Breakfast at Kizingo. Morning for beach activities and enjoy your last lunch on the island. Transfer to Lamu air strip by dhow for your flight to Nairobi.
Kenya Airways Flight
Depart Lamu @ 16:00
Arrive Nairobi Wilson Airport @ 18:00
Airport pick up and dinner at the Pampa Grill in Nairobi. Transfer to Jomo Kenyatta International Airport for your international flight.
More information from Deeper Africa: