Deeper Africa - vacations and travel
Chimpanzees Of Tanzania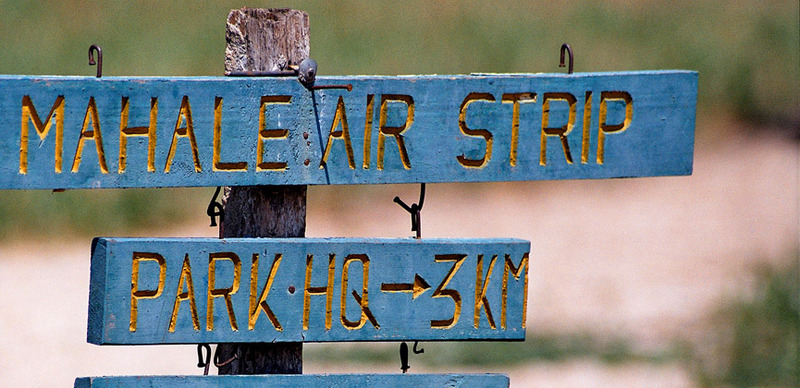 from $3,099* per person
4 Days
November-February, May-September
Comfort accommodations

Exertion level: 5

Operator:

Deeper Africa

8 people max
Arusha, tanzania
Culture & Nature trips
Chimpanzees of Mahale National Park have been habituated by Japanese researchers from Kyoto University. They have a slightly different habituation approach than their more famous neighbor - Jane Goodall at Gombe National Park. Their efforts offer you excellent rewards: close encounters with chimps and the opportunity to sit quietly and observe chimpanzee family life as it unfolds around you.

You will trek twice into Mahale Forest with expert local guides who work daily with the chimps. The best chimpanzee viewing available with relaxing and luxurious accommodations - all along the shore of Lake Tanganyika. Accommodations at the Kungwe Beach Lodge, or choose to upgrade to the luxurious Greystoke Lodge.
Locations visited/nearby
Tanzania
Comments from Facebook
Itinerary
Day 1
Kungwe Beach Lodge
Mahale National Park
Bush Flight (Departures limited to Mondays and Thursdays.)
Departure from Arusha Airport
Arrival at Mahale National Park bush strip
Kungwe camp staff will be waiting for you at the bush strip, get your luggage and move you to their traditional dhow (boat), to travel to the Kungwe Beach Lodge on Lake Tanganyika. Lake Tanganyika is one of the largest and deepest freshwater lakes in the world. Your dhow will move along the coastline so you can see the forests of Mahale National Park. Check in to your cottage, have lunch, and enjoy the Robinson Crusoe nature of the camp. Lunch at camp after check in.
Afternoon and free time activities at Kungwe include:
Hippo viewing on nearby coastline;
Relaxing or reading on the beach;
Swimming and snorkeling in Lake Tanganyika;
Afternoon out on the water for kayaking, boating, or traditional fishing;
Village and cultural visits; and
Hiking in the forest to observe birds and local primates.
Dinner and overnight at Kungwe Beach Lodge.
Day 2
Kungwe Beach Lodge
Mahale National Park
Breakfast at Kungwe Beach Lodge. Morning chimpanzee viewing in Mahale National Park. The chimps of Mahale have been observed by researchers from Kyoto University since 1960. They are among the most habituated chimps in the world. You are in for great adventures. Trackers from TANAPA and Kungwe Camp have been in the forest all day. Your Kungwe guide will let you know when it is time to set off into the forest. You'll track into the forest between ½ hour and 2 hours, depending on where the chimps are located. Maximum viewing time allowed with the chimps is between 1 to 2 hours depending on the number of visitors in the park. Lunch back at camp with an afternoon of relaxing, hiking, or beach activities.
Some guidelines to follow while you are viewing chimpanzees:
• No more than six tourists are allowed to view the chimpanzees at any one time.
• You should maintain a distance of at least 5 meters from the chimpanzees. Do not touch the chimpanzees or try to make contact. The chimps will break the rules occasionally. In such cases, don't increase the distance between you and them, but drop back as soon as you can without disturbing them.
• Do not use flash cameras.
• Do not eat or smoke.
• Do not do anything that may cause the chimpanzees stress or exhibit any behavior that they may see as a challenge. Respect their space, speak very quietly, and avoid unnecessary movement.
• Keep in a small group and never surround the chimpanzees.
• Respect any scientific teams that may be observing the chimpanzees by not obstructing their view and giving them room to carry on their research.
• Leave nothing behind but footprints.
Afternoon activities as you choose.
Dinner and overnight at Kungwe Beach Lodge.
Day 3
Kungwe Beach Lodge
Mahale National Park
Breakfast at Kungwe Beach Lodge. Enjoy your second day of chimp viewing in Mahale National Park. Remember that viewing the chimps can never be guaranteed, but the tracking system used by TANAPA and the Kungwe guides is a good one and should result in your viewing chimpanzees.
Afternoon activities on the beach as you choose.
Dinner and overnight at Kungwe Beach Lodge.
Day 4
Transit to Arusha
Breakfast at Kungwe Tented Camp. Early morning departure for transport by boat to the Mahale Bush Strip.
Shared Charter Flight (available Mondays and Thursdays)
Departure from Mahale bush strip
Arrival at Arusha Airport.
More information from Deeper Africa: