Viaggi di Gusto - vacations and travel
Piedmont & The Italian Riveria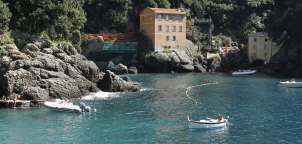 from $3,850* per person
12 Days
September
Comfort accommodations

Exertion level: 3

Operator:

Viaggi di Gusto

20 people max
Airport near turin, italy
Culinary & Wine Travel trips
Depart the USA for Turin, Italy

Locations visited/nearby
Italy, Europe
Comments from Facebook
Itinerary
Thursday, September 27
Depart the USA for Turin, Italy.
Friday, september 28 (piedmont)
After your arrival in Turin, transfer to a luxury country
hotel. Get settled and enjoy a welcome dinner specially
prepared for the group. (D)
Saturday, september 29 (piedmont/TORINO )
Following breakfast at your hotel, travel to Turin for a
guided tour of the city. Visit the Royal Palace, il Duomo
di San Giovanni, home to the holy shroud, and the Piazza
San Carlo, which boasts some of the most important
shops and bars of Torino. Spend the afternoon and early
evening on your own shopping, sight-seeing or relaxing
in one of the city's historical and elegant bars or cafes. (B)
Sunday, september 30 (piedmont)
Following a leisurely breakfast, join a local truffle hunter
for an optional hunting excursion. In the afternoon, travel
a small neighboring village to explore and lunch. Spend
the evening relaxing and dinner at hotel. (B,D)
Monday, october 1 (piedmont)
Following breakfast, travel to Alba, a charming
medieval town and world capital of the white truffle
and hazelnuts. Spend the day site-seeing, shopping and
sampling the impressive local cuisine and wine. Later,
return to your country hotel via one of the many wine
routes, visiting castles and vineyards along the way. (B)
Tuesday, october 2 (piedmont)
Following a leisurely breakfast, travel to Bra, Slow
Food headquarters. Lunch at one of the town's notable
restaurants, known for preparing food with fresh, quality
ingredients—or visit a local deli for an outdoor picnic.
Later, we'll visit Piedmont's medieval and renaissance
town, Saluzzo. (B)
Wednesday, october 3 (piedmont)
Travel the scenic countryside and visit charming towns,
La Morra and Cherasco. In the afternoon, participate in a
cooking demonstration at the hotel, followed by a welldeserved
and relaxing meal. (B, D)
Thursday, october 4 (ITA LIAN RI VERIA )
Following a leisurely breakfast at our hotel, travel to the
scenic Italian Riveria. Get settled at our seaside hotel and
spend the evening exploring on your own. (B)
Friday, october 5 (italian riveria)
Following breakfast at our hotel, enjoy a guided tour of
Finale Liguria and the village Final Borgo, designated
as one of the most beautiful and characteristic villages
of Italy. Enjoy lunch at one of Final Borgo's charming
restaurants. Evening on your own. (B)
saturday, October 6 (italian riveria)
Spend the day exploring the seaside town of Genoa—a
city bustling with activity. Visit one of Europe's largest
aquariums or walk along the promenade lined with
intimate restaurants, cafes and wine bars. (B)
Saturday, October 7 (italian riveria)
Today, travel to the beautiful village of Santa Margherita.
Visit the legendary coastal village of Portofino by boat
and take in the breathtaking views of one of Italy's most
spectacular coastlines. Return to our hotel for a relaxing
dinner. (B)
Sunday, october 8 (ITA LIAN RI VERIA )
Spend your final day relaxing along the sea and taking
in the beauty of Italy's coastline. Later, we'll gather as a
group and celebrate our Italian adventure at our hotel or
a local restaurant. (B,D)
Monday, october 9 (italian riveria)
Following breakfast, say a reluctant "Ciao" to Italy and
depart for your return flight from Turin. (B)
More information from Viaggi di Gusto: