Off The Map Tours - vacations and travel
Bulgan Mtb Trail & Cultural Experience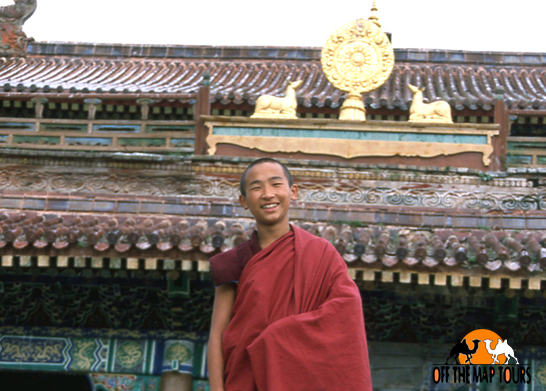 from $1,490* per person
9 Days
September
Comfort accommodations

Exertion level: 4

Operator:

Off The Map Tours

24 people max
Ulaanbaatar airport, mongolia
Active & Adventure trips
This exciting trail in the northern provinces of Bulgan and Selenge, passes through varied and beautiful landscapes with wide fertile valleys, forests of silver birch and poplar, rivers and mountain passes. There are a few villages along the way, but most of the population are nomadic and live in the traditional round white gers. Depending on how much rain has fallen, wild flowers may be abundant, and there is a good chance of seeing eagles, cranes, vultures, partridge, falcons and other interesting birds along the way.

The trail is classed as moderate, requiring some technical skill to manage the steep rocky passes. Riding through the forests and over mountains on rocky tracks sometimes blocked by fallen trees will be quite challenging. The daily riding distance is between 40km and 70km, depending on the terrain, and the total trail is nearly 300 km.

Locations visited/nearby
Mongolia, Asia
Comments from Facebook
Itinerary
Day 1

Arrive Ulaanbaatar and transfer to hotel. Evening train to Erdenet.

Day 2

Arrive Erdenet at breakfast time. Assemble bikes and cycle through the town and on to Bugat.

Day 3

Ride along the winding Khojoriin river. The valley opens out and we ride through cultivated fields to Inget Tolgoi.

Day 4

Ride up into virgin silver birch forest and over Tsagaan Khustain pass to Khyalgant village.

Day 5

Ride through Khyalgant village and over Sangiin pass and descend to a fertile valley to camp.

Day 6

Ride over mountains and through valleys inhabited by many nomadic families to Amarbayasgalant monastery.

Day 7

Visit Amarbayasgalant Buddhist monastery. Afternoon ride along the rough track to reach the main road.

Day 8

Jeep to Ulaanbaatar. Afternoon free for sightseeing and shopping.

Day 9

Depart.

More information from Off The Map Tours: