Inspired Escapes - vacations and travel
Turtle Island Active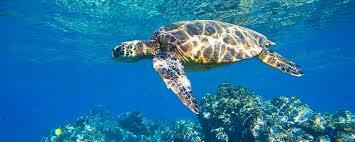 from £1,299* per person
9 Days
April-December
Boutique accommodations

Exertion level: 2

Operator:

Inspired Escapes

15 people max
Malaysia
Active & Adventure trips
Contributing to a worthy cause is, by all accounts, a good thing to do. But doing it on a tropical island is even better. Cast your mind to white sand beaches, crystal clear waters, stunning marine life and a wash of stars at night. Add in kayaks, hammocks, reef sharks, bat colonies, and deep sea diving… and you have an itinerary that lets you experience life at every pace.
This is an adventure with clarity; clear waters, clear skies and a clear purpose. You will join a number of turtle conservationists in the Perhentian islands, regularly named the most beautiful in the world. You will be taken on a kayaking excursion with three turtle conservation projects, guarding two unprotected turtle nesting beaches. You will also kayak to uninhabited beaches, setting up your hammock so you can soak up the island's magic whilst waiting for turtles to nest. At night, prepare to count stars instead of sheep as the isolated remoteness of these islands make for diamond-studded skies of galactic proportions, uninterrupted by light or pollution. We have scheduled dates to coincide with no or little moon to give you the optimum chance of experiencing these wondrous evenings. You may even see the milky-way.
After sleeping under the stars, greet sunrise with an early snorkel session, searching for turtles and reef sharks. Facing towards the South China Sea is the second beach, Pinang Seribu, only about 60m long. But what it lacks in size, it triumphs with its intriguing beauty. There is a small bat colony roosting in the rocks and at sunset, you can see hundreds of them leave before the night's turtle action begins. You will also join our community efforts, leading a school club in the village.
You will also partner with sea turtle researchers to conduct a turtle census in the islands using photo identification. Eventually, you'll end up at a dive resort that is also committed to turtle conservation. And you can squeeze in a few dives while you're there.
Locations visited/nearby
Malaysia, Asia
Comments from Facebook
Itinerary
Day 1: ARRIVAL IN KUALA LUMPUR - Upon arrival into Kuala Lumpur, Malaysia's bustling capital our team will meet you and take you to your hotel (4 star) where you will meet the team. In the evening we will take you for a welcome meal to and your first taste of world famous Malay cuisine.
Day 2: TOUR OF KUALA LUMPUR AND TRANSFER TO THE ISLANDS - Today we will have an early start and take a walking tour of the city which is listed as a UNESCO world heritage site. A stunning mix of new and old we will visit temples, monuments, the world famous Petronas twin towers and the city centre shopping district of Bukit Bintang. In the evening, after dinner we will depart for the islands by local bus to the coastal town of Kuala Terengganu where we take the boat to the Islands. This is an overnight journey of around 7 hours.
Day 3: ARRIVE ON THE ISLANDS AND RELAX - We will arrive onto the islands in the early morning and have the morning free to explore, or relax on the beach. After lunch we will prepare for school club which teaches water confidence to children in the village.
Day 4:SNORKELLING TOUR OF THE ISLANDS AND TURTLE CONSERVATION - In the morning we will head straight to the sea for your first snorkelling adventure around the islands where you could encounter a whole host of marine wildlife. In the afternoon we will visit the village where we will get to know the locals way of life and take part in Kuih making, traditional Malay snacks. In the late afternoon we will Kayak to secluded Turtle nesting beach where we will spend the night under the stars in hammocks whilst we watch for nesting turtles on the beach. This is a remarkable experience as you can often see the milky way light up the night sky.
Day 5: TURTLE PATROL, SEARCH FOR TURTLE NESTS - This morning we wake up late, break up the camp, slap on the sun tan lotion and kayak to the next deserted Turtle nesting beach. In the afternoon we will learn with the locals to cook freshly caught fish in the sand before another night around the campfire regularly patrolling for nesting sea turtles.
Day 6: DIVING THE PERHENTHIAN ISLANDS - Late morning we will wake up, break camp and set off to our next port of call, a world class dive centre for a spot of relaxation and diving (optional.)
Day 7: CHILL AT THE ACCOMMODATION, SNORKEL OR RELAX ON THE BEACH - Today we will relax on the beach until the afternoon when we will depart around 4pm back to the mainland town of Kota Bharu where we will take a flight back to Kuala Lumpur.
Day 8: FREE DAY IN KUALA LUMPUR - Today will be a free day to further explore the capital. You may choose to visit the famous Batu Caves, filled with golden Hindu statues. The shrines are still in active use by Hindu devotees. Climb the 270+ steps to the top and watch out for the cheeky monkeys that inhabit the caves!
More information from Inspired Escapes: