Large Minority - Adventure Holidays & Tuk Tuk Challenges - vacations and travel
Pakistan Tuk Tuk Adventure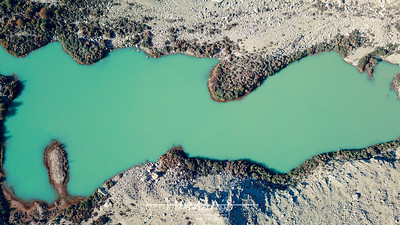 Pakistan
Active & Adventure trips
Welcome to the Pakistan Tuk-Tuk Challenge! Pakistan. You've probably heard of it, and it's fair to say that it hasn't really been somewhere that has existed in most travellers' minds as a place to go. But we're here to tell you: it is most definitely a place to go. And it is most definitely best explored by tuk-tuk.
Don't believe us? Pop over to Google and type in 'Pakistan nature'. See what comes up. From Islamabad to Hunza, and Peshawar to Gilgit – we are certain that your eyeballs are not ready for this. This place isn't like all those other places you've been. It's wilder, less-trampled and, objectively speaking, the perfect setting for the trip of a lifetime. Your heart will swell. So join us as we take our three-wheeled wonder-machines out into this fantastical place, on a 10-day 'Amazing Race'-style challenge that'll test your physical and mental prowess, and give you at least 636 stories to tell your grandkids. You'll be pioneering a route through the north that approximately not many travellers have ever done before. You'll be making history and having a ball.
You'll be the talk of the town. You'll be supported by a merry band of fellow travellers as well as medical, operations and mechanical teams the whole way. Not to mention, you'll have the sensationally friendly locals themselves to help you roam. And you'll be helping raise money for charity the whole way.
Did we mention the food? You've got a blend of Indian and Asian influences, underpinned by stacks of oil and spices. Hot kebabs and rice. Aromatic plates and bowls of veggies. Turmeric, cardamom, cinnamon, nutmeg, cloves, garam masala. More flavour for your tuk-tuk behaviour. You know what? Just go and pay your closest Pakistani restaurant a visit. Then come back and tell us that you don't want to go straight to the source. We won't believe you.
We've taken hundreds of travellers through Sri Lanka, India, Cambodia, the Philippines, and the Amazon jungle on tuk-tuks, boats and by foot. Every one of those travellers has come back to us and said something like, "That was literally the best thing I have ever done." That traveller could be you. Those words could be yours. Now, we're heading to Pakistan. Who's coming with us?
Locations visited/nearby
Pakistan, Islamabad, Asia
0 testimonials about this trip.
Reviewer:

Warut Phanomphaitoon

located in

Bangkok

,

Thailand

Who needs a tour guide when you can make your own way around Sri Lanka? Lanka Challenge was a fun-filling-10-day-trip with Amazing People from all over the world. LC is definitively one of the world's most adventurous activities. It's not only about winning the Challenge but also about helping the kind people of Sri Lanka. It offers you a chance to absorb the Lankan culture and eventually turn into one of them for a while.
Believe me when I say that Large Minority's people will make you do things Lankan style. LM has done it this time and I am sure they will do it again... Two thumbs up for the good people at Large Minority and those who participated in the event in 2009.



5

Reviewer:

Tim Hartford

located in

Dubai

,

UAE

Who else can claim they have circumnavigated Sri Lanka and Cambodia driving a Rickshaw? Or bought fuel in a coke bottle whilst wearing pyjamas? I truly believe there is no better way to see a complete country and get down with the local culture. You just can't do this on a tour. Make no mistake, this is a mentally and physically challenging adventure that will test you in many ways.
The social side plays the biggest part - we made a great group of friends and every night was a party. Large Minority gave us an expertly planned fully-inclusive holiday which would be nearly impossible to organise on your own, all for a great price and still supporting local charities. Bring on the next location!



5

Reviewer:

Jamie Raskin

located in

Tokyo

,

Japan

People keep asking me about the Cambo Challenge and I think I've nailed what makes it so incomparable for me, it's all about the human interactions. The group were fun, switched on, non-competitive and from all over the map. The challenges got us past our barriers and into authentic Cambodian communities and interactions.
The LM team were smart, creative, playful and good times. Traveling by tuk tuk was crazy, liberating and totally engaging with your surroundings, and Cambodia itself...half confronting, half embracing and incomparable throughout. We loved it.



5
Comments from Facebook
Itinerary
Day 1 - Islamabad
Get ready for an exciting week packed with fun, adventure and challenges.
Today is all about getting to know the beast.
After plenty of action for a day you will meet the other teams during a welcome briefing and dinner.
Accommodation: Hill View Hotel
Day 2 - Balakot
After breakfast, luggage handover and the route briefing you are off on your own 190 km to Balakot.
Accommodation: Demanchi Hotel
Day 3 - Chilas
Another 200 km on the road in your tuk-tuk and several challenges to complete on the way.
Accommodation: Chilas Inn Hotel
Day 4 - Gilgit
After breakfast you need to find your way to Gilgit, some 130km away. Don't forget to tick off those challenges.
Accommodation: Gilgit Embassy Lodge
Day 5 - Sost
Today you are travelling 190 km to Sost.
Accommodation: Sost Embassy Hotel
Day 6 - Khungreb Pass
Today you will travel 160km via Khungreb Pass and return to Sost.
Accommodation: Sost Embassy Hotel
Day 7 - Hunza
And you are heading 100 km in your tuk tuk to Hunza.
Accommodation: PTDC Hunza Hotel
Day 8 - Gilgit
Last day with your tuk-tuk and last change to complete the challenges.
It's time to say goodbye to Old Faithful. Your noble steed. Your Tuk Tuk's will need to be handed back, after you arrive at the Finish Line. They'll go through a pre-check on the rest day to speed up the inspection process on your return. Any mishaps or accidents will be agreed on the spot and settled before you fly out of Pakistan.
The last night together and the much awaiting award ceremony and farewell party.
Accommodation: Gilgit Embassy Lodge
Day 9 - Departure Gilgit
It is time to say good-bye and see you next time. Maybe on another challenge in a different part of the world?


More information from Large Minority - Adventure Holidays & Tuk Tuk Challenges: