Deeper Africa - vacations and travel
Journey to the Serengeti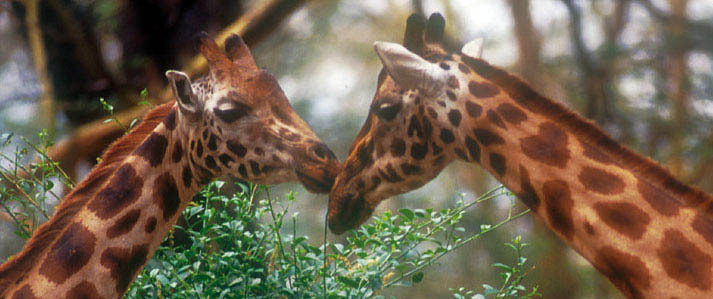 from $7,299* per person
14 Days
December-April, June-October
Comfort accommodations

Exertion level: 3

Operator:

Deeper Africa

8 people max
Kilimanjaro international airport, kilimanjaro, tanzania
Culture & Nature trips
Our Journey to the Serengeti Safari is focused on getting you ready to appreciate the magnificence of the Serengeti migration. You make your way from Arusha through three of Tanzania's best game parks: Tarangire National Park, Ngorongoro Crater, and the famous Serengeti. There is a significant educational component to this safari, as you move from park to park increasing your knowledge base. When you arrive in the Serengeti you have a deep appreciation of what will unfold in front of you: the last mass mammal migration on earth. Upscale accommodations throughout allow you to explore during the daytime, yet still enjoy creature comforts at night.

This safari is heavily focused on wildlife viewing, but there is enough activity and cultural visits to give you some diversity. Walking safaris are available in Tarangire National Park and in the Serengeti ecosystem. Add a canoe safari in Arusha National Park if you are up for even more!

You'll spend a day visiting Minjingu Village with the Mwangaza Children's Project to see a school, meet families in their homes, enjoy a traditional meal prepared by the village women's group, and learn about Mwangaza's health care outreach programs. The reception you receive is unforgettable. Guests who have done the village visit always remember it as a highlight of their safari. Many characterize it as an experience that has changed their understanding of the world.

The safari concludes with bush plane transport back to Arusha, providing a spectacular bird's-eye view of the landscape you have explored.
Locations visited/nearby
Tanzania
Comments from Facebook
Special information
This is a custom departure, meaning this trip is offered on dates that you arrange privately with the provider. Additionally, you need to form your own private group for this trip. The itinerary and price here is just a sample. Contact the provider for detailed pricing, minimum group size, and scheduling information. For most providers, the larger the group you are traveling with, the lower the per-person cost will be.
Itinerary
Day 1 Travel day International flight
Day 2 Mount Meru Game Lodge
Arusha
Pickup at Kilimanjaro Airport by Deeper Africa guide after clearing customs.
He will have a sign with your name on it. Your guide will transport you to
Mount Meru Game Lodge for an evening dinner and overnight.
Dinner and overnight at Mount Meru Game Lodge.
Day 3 Mount Meru Game Lodge
Arusha National Park
Breakfast at Mount Meru Game Lodge. Your next ten days include in-depth
opportunities to learn animal identification, wildlife tracking, and spotting
wildlife in the landscape in the company of a Deeper Africa naturalist. As well,
your Deeper Africa guide will begin to introduce you to conservation issues
including human wildlife conflicts, poaching controls and conflicts, and
community involvement in wildlife conservation.
Begin your wildlife viewing in Arusha National Park which contains savannah,
lake, and forest ecosystems. Arusha National Park is rich in herd animals,
interesting birds, and you may have sightings of the rare colubus monkey in the
forest ecosystem. Seven shallow lakes were formed from the volcanic activity
caused by Mount Meruís eruption. Alkalinity in the lake from different algaes is
perfect food for filter feeders, including flamingos. It is also a great habitat for
hippos. Between the floor of Ngurodoto Crater and the area called Little
Serengeti youíll have ample opportunities for sightings of zebra, buffaloes,
elephants, giraffes, warthogs, and several species of antelope.
Focus first on animal identification and learn to distinguish herd species. Enjoy a
picnic lunch in the park. While wildlife viewing throughout your safari, youíll
have a cool box in your Land Cruiser stocked with water and your favorite
sodas.
Dinner and overnight at Mount Meru Game Lodge.
Day 4 Oliverís Camp
Tarangire National Park
Breakfast at Mount Meru Game Lodge. Drive out after breakfast to Tarangire
National Park. Search for wildlife and have a picnic lunch as you travel through
the park toward Oliverís Camp. Oliverís Camp is located in the remote
southeast section of Tarangire National Park. This area of the park is an
unspoiled wilderness zone far away from other lodges or camps. Off-road game
driving and walking safaris are allowed in this wilderness area.
Tarangire contains a range of ecosystems: from grassland and woodlands in the
north, to scrub and wetlands further south. The Tarangire River cuts through
the park and empties into Lake Burunge in the west. As water sources dry up in
the park after the end of the rainy season, animals migrate to the only permanent
water available - the Tarangire River and the Silale Swamp system. Large
numbers of zebras make up the majority of the herds in Tarangire. Wildebeests,
buffalos, and antelope are found as well.
Tarangire boasts one of the largest and most conspicuous elephant populations
in East Africa. There are large family groups with many calves being born each
year as the population continues to recover from the devastating effects of
poaching in the eighties. You will see herds of elephants and gain up-close
contacts with the matriarchs, the babies, teenagers, and bulls. Your close contact
will help you grow in your understanding of these incredible animals. Spend
several hours surrounded by the herds and you cannot help but feel their
wisdom. Tarangire is also known for its abundant baobab trees, most of which
are over 600 years old.
Dinner and overnight at Oliverís Camp deep within Tarangire National Park.
Day 5 Oliverís Camp
Tarangire National Park
Breakfast at Oliverís Camp. Oliverís Camp is closely located to the stunning,
rarely visited Silale Swamps. Likewise, the camp lies in close proximity to the
eastern region of Tarangire National Park. This area hosts lesser and greater
kudu - animals rarely seen in the rest of northern Tanzania. Due to the remote
location of Oliverís Camp, days can be spent wildlife viewing without meeting
many, if any, other tourists. This area of Tarangire is a birderís paradise due to
the wide variety of habitats and food sources. Over 550 bird species have been
recorded in Tarangire.
Oliverís Camp offers the unique opportunity to leave the vehicle behind and
share the earth with Tarangireís wildlife. Walking safaris are guided by
experienced in-residence walking guides. An armed ranger also accompanies the
walks. Animals are usually spotted on walking safaris, however the goal is not to
get as close as possible to the wildlife, but rather to observe their undisturbed
behavior. This is the only area in Tarangire where tracking and spotting skills
can be learned on foot.
Set your wildlife viewing schedule with your guide arranging traditional Land
Cruiser viewing or walking safari with picnic lunch or lunch at Oliverís Camp.
All as you choose. Now, your learning opportunities shift to scanning the
horizon for wildlife and tracking from a distance
Dinner and overnight at Oliverís Camp.
Day 6 Plantation Lodge
Ngorongoro Conservation
Area
Breakfast at Oliverís Camp. Today offers a unique opportunity to experience a
day of authentic village life. Leave early and drive just outside the park for your
morning meeting with Paula Gremley of Mwangaza. Step into real life in rural
Tanzania as the guest of the village of Minjingu. Visit traditional homes, the
local primary school, and the local womenís group, with Paula as your guide.
Paula is from Chicago and has lived and worked in this area of Tanzania for over
ten years. She has the ability to interpret the culture that will unfold around you
and gain you entry into a world that few tourists ever see. Enjoy traditional
foods during lunch prepared for you by the Minjingu Womenís Group.
At the end of the afternoon, travel to Plantation Lodge for dinner and overnight.
Swimming pool available.
Day 7 Plantation Lodge
Ngorongoro Conservation
Area
Early breakfast at Plantation Lodge with wildlife viewing in Ngorongoro Crater.
The Crater is an expansive environment inside an extinct volcano. Between
20,000 and 30,000 animals wander the floor. The Crater ecosystem showcases
an astonishing microcosm of East African wildlife environments: grasslands,
wetlands, acacia forest, and soda lake environments - with beautiful flocks of
flamingos at the right time of day. Wildlife visibility is excellent, and there are
wonderful opportunities for photography. Zebra, wildebeest, and gazelle mingle
together; while herds of buffalo graze the long grass areas. Bull elephants and
rhino are often seen feeding in green marshes, and there are plenty of hyenas.
The lakes and marshes are home to exotic water fowl. Hippos lounge in the
water holes and it is not uncommon to see lions.
Dinner and overnight at the Plantation Lodge.
Day 8 Dunia Camp
Serengeti National Park
Early breakfast at Plantation Lodge. Then head out for Serengeti National Park
with a picnic lunch at Oldupai Gorge while you stop to visit the site of the
famous Leakey digs. The Rift Valley was home to the first humans and the
Leakey family has successfully excavated some of the oldest humanoid skeletons
ever discovered. Many people believe that Oldupai is the birth place of
humanity. You can visit the onsite museum and hear a short lecture about the
gorge from the resident anthropologist. Once you enter the Serengeti you will
begin wildlife viewing traveling the distance to our Olakira Camp.
The word ĎSerengetií is derived from the Maasai language, meaning endless plain.
This vast savannah grassland extends northward into the Maasai Mara in Kenya
for over five thousand square miles of land, forming one of the worldís largest
wildlife refuges. This is land as it was in the beginning; no fences, no
settlements, just a perennial migration of wildlife. In a journey that reaches back
through time, these herds of animals (currently estimated at 1.25 million) follow
the seasonal rains - traveling from the Serengeti into the Mara instinctually
moving with the seasonal rainfalls, sometimes migrating as much as 300 miles a
year. Wildlife is allowed to roam freely across the Kenyan and Tanzanian
borders, uniting the two parks into a single ecological unit that supports the
largest concentration of large mammals on the planet.
Sundowners (ďdrinks at sundownĒ) at camp. Dinner and overnight at Dunia
Camp.
Day 9 Dunia Camp
Serengeti National Park
Breakfast at Dunia Camp. Set your wildlife viewing schedule as you choose with
your guide. Choices for wildlife viewing include:
Morning and afternoon wildlife viewing with lunch at Dunia Camp;
All day wildlife viewing with picnic lunch; or
Wildlife viewing out before sunrise with return for brunch and afternoon wildlife
viewing.
The Serengeti savannahs, with their open country and grasslands, support a
healthy cheetah population. Cheetahs face increasing pressure from humans and
land encroachment - with between 9,000 to 12,000 left in the world. Youíll be
scouting for cheetah in one of the two remaining cheetah strongholds in the
world: the Mara/Serengeti ecosystem. (The other significant cheetah population
is in Namibia and Botswana.)
The Serengeti cheetah population is threatened by a lack of genetic variation,
making them susceptible to disease and decreasing reproduction. Still, there
have been a number of cub births in the Serengeti cheetah population over the
past five years. Cheetahs live in small groups or singly, not in prides. Look
carefully around the termite mounds as they are popular hiding places for the
Serengeti cheetahs.
Sundowners, dinner, and overnight at Dunia Camp.
Day 10 Dunia Camp
Serengeti National Park
Breakfast at camp. Wildlife viewing as you choose with your guide. The annual
migration is what makes the Serengeti famous. The herds gather on the
Tanzanian side of the ecosystem from sometime in November or December
through early July. The migration includes vast herds of wildebeest, but also
zebra and Thomsonís gazelle. The herds steadily move southward through April
or May when the seasonal rains cause them to turn and begin the journey back
northward toward the Maasai Mara. Wildebeest are well-suited to harvest the
short grasses that cover the semiarid plains of the Serengeti. The soils of this
region have an underlying hard pan covered by a fertile layer of volcanic soil.
Grass growing in this soil is highly nutritious, taking up nutrients trapped by the
hard pan.
Lion prides in the Serengeti are territorial. Females within a lion pride are related
to each other. Daughters, mothers, grandmothers, aunts, and nieces live
together for up to 15 years - the typical lifespan of a lioness. Males are forced to
leave the pride at between two to three years of age. When not attached to a
pride, lions are nomadic, occasionally banding together with other male cousins
or brothers. The majority of prides in the Serengeti have two or three adult
males, but the males in power can form larger alliances. Nomadic males are a
constant territorial threat to the pride males. Each of the Serengeti pride
territories vary in size. The controlling factors tend to be habitat and the
availability of food. Some Serengeti prides can do quite well with small amounts
of territory, while other prides require substantially larger amounts of ground.
While pride members defend their territories they can never keep an exclusive
lock on all of their territory. Overlaps at the edges of the territories find young
nomadic males creating confrontations whenever possible.
You will cross through a number of pride territories during your stay at Dunia
and Sayari camps. During migration season, the lions prosper with sufficient
food to feed all of the pride members. But once the herds migrate north into
Kenya, the resident wildlife becomes the prime target; territory and hunting skills
become the means of survival. Wildlife populations double during the migration
season, but that still means that resident wildlife populations are some of the
most dense on the African continent and include substantial populations of
plains game, including buffalo, giraffe, and warthog, as well as a wide range of
antelope species, including dik dik, bushbuck, waterbuck, eland, impala, and topi.
Sundowners, dinner, and overnight at Dunia Camp.
Day 11
Olakira Camp
Serengeti National Park
Breakfast at Dunia Camp. Today, you will begin the drive northward to relocate into the Mara River area of the Serengeti ecosystem taking a picnic lunch with you.
At Olakira Camp youíll have the opportunity to learn about and observe human wildlife conflicts and to study some of the greatest challenges facing the stability of the Serengeti migratory herds. In most other areas of Africa, major wildebeest herds have died out due to ever-expanding human populations which demand water resources as well as land for agriculture and domestic livestock. Humansí need for land at the edges of the Serengeti and their need for water resources threaten to reduce both the migration range and access to water resources. It is land available for grazing and access to water that determine the size of the Serengeti wildebeest population. The herdís population varies yearly depending on rainfall and availability of grassland. When there is not enough food or water, the weakest members of the population starve. In the absence of severe drought, most of the culling will occur late in the dry season, just before the ďshort rainsĒ begin in November.
Sundowners, dinner, and overnight at Olakira Camp
Day 12
Olakira Camp
Serengeti National Park
Breakfast at Olakira Camp. Wildlife viewing as you choose with your guide. This northern section of the Serengeti connects with Kenyaís Maasai Mara Game Reserve. Rolling hills and thorny acacia woodland dominate the landscape. Evergreen forests flank the Mara River, with special habitats sheltering primates and leopard, while the river itself and its swamps are perfect habitat for water birds and crocodiles. The leopards in the forest habitat are very shy, so you will have to be very patient for a sighting.
Unlike the migration herds, predators are territorial, remaining in their home territory all year long. Wildlife populations double during the migration season, but that still means that resident wildlife populations are some of the most dense on the African continent and include substantial populations of plainís game, including buffalo, giraffe, and warthog, as well as a wide range of antelope species, including dik dik, bushbuck, waterbuck, eland, impala, and topi.
Sundowners, dinner, and overnight at Olakira Camp.
Day 13 Kia Lodge
Near Kilimanjaro Airport
Breakfast at Olakira Camp. Morning game drive as you travel to a Serengeti bush strip for your late morning bush flight to Arusha. Say goodbye to your Deeper Africa guide at the airstrip, as he needs to drive the Land Cruiser to Arusha. Your guide will have your plane ticket for you. The pilot will assist you in getting checked in and getting your luggage boarded on the plane.
Bush Flight
Departs Serengeti bush strip @ 10:15 am
Arrives Arusha @ 12:15 pm
Following lunch at the Shanga River House, enjoy shopping and a town tour of Arusha. Learn more about the great work being done by Shanga Project @ www.shanga.org. Late afternoon drive to Kia Lodge with day room and time for packing, showering, and relaxing. Early dinner at the Kia Lodge. Swimming pool available.
Transport after early dinner to your international flight at Kilimanjaro Airport.
Day 14 Travel day International flight
More information from Deeper Africa: