Destination Ireland - vacations and travel
Haunted Ireland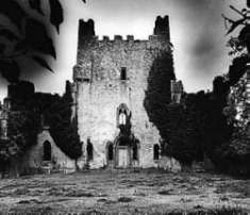 from $1,555* per person
7 Days
Year-round
Comfort accommodations

Exertion level: 3

Operator:

Destination Ireland

24 people max
Dublin airport
Culture & Nature trips
Ireland is the realm of legend and mystery – Cu Chulainn, Fionn Mac Cumhaill and the Tuathau De Danaan who later went underground in the fairy mounds to become "Na Daoine Sidhe" the Good Folk. It is also littered with castles and old houses that are traditionally the home of ghosts. With Leap Castle considered to be the most haunted castle in Ireland and Castle Leslie with its poltergeists by the banks of the Shannon you may see a "Phuca" or two. It will take a brave soul to venture amidst cold drafts, shrieks and bumps in the night!!!

This is a fantastic adventure tour absorbing some of Ireland most beautiful scenery, culture and amazing historic past along the way, while staying at two of Ireland most esteemed and luxurious properties, Kinnitty Castle and Castle Leslie.
Locations visited/nearby
Ireland
0 testimonials about this trip.
Reviewer:

P. McMahon

located in

CA

"From our first phone call to Destinations Ireland & Beyond, our family knew we were in good hands. Their team custom designed what can only be described as our perfect dream tour of Ireland."

5

Reviewer:

Armstrong family

located in

AZ

"Our Family had a wonderful time, you arranged the perfect itinerary for each member. Your knowledge of Ireland was excellent."

5

Reviewer:

John Cummings

located in

FL

"You arranged a perfect getaway for the members of our department. It turned out to be a great success as well as worry free and superbly organised. We look forward to our next get away in Scotland."

5
Comments from Facebook
Special information
This is a custom departure, meaning this trip is offered on dates that you arrange privately with the provider. Additionally, you need to form your own private group for this trip. The itinerary and price here is just a sample. Contact the provider for detailed pricing, minimum group size, and scheduling information. For most providers, the larger the group you are traveling with, the lower the per-person cost will be.
Self-guided (includes hotels, maps, luggage transfer, etc but no guide).
Itinerary
Day 1: Birr, Co. Offaly
Arrive Dublin Airport and pick up your rental. Drive to Offaly for your 4-night stay at Kinnitty Castle with a stop en route in Kildare to visit Kilkea Castle, built in 1180 and the oldest inhabited Castle in Ireland. Local folklore maintains that the castle is haunted by the ghost of Earl "the Wizard" Gerald and the presence of "evil" symbolized in the famous Evil Eye Stone located there.
Horse- Riding and shooting are specialties at Kinnitty castle and it is most famous for it's long and turbulent history. The castle was destroyed in 1209 and was later rebuilt by the Norman's in 1213. It's said to be haunted by the 11th Earl of Kildare. (Kinnity Castle, 4-Nights)
Day 2: Leap Castle
If you dare, you can visit the most haunted castle in Ireland – Leap Castle. Leap Castle certainly is home to many secrets of a dark and mysterious past. Over 400 years ago in what is now known as the "Bloody Chapel" a shocking murder occurred between one brother and his priest brother during high mass.
Another source of evil at Leap Castle is a hidden ubliet (a dungeon) located off the bloody chapel. It was a small room with a drop floor. Those who were forgotten within this room suffered unimaginable pain and misery until their death. Around c.1900 workmen who where hired to clean out the ubliet made a hideous discovery, human skeletons laid piled on top of each other.
Because of its extremely bloody history Leap Castle has always had a reputation of being haunted, a reputation so strong local people avoided it at night. Completely gutted by fire, Leap Castle was boarded up and it's gates were pad locked for over 70 years. Locals have described seeing the windows at the top of the castle "light up for a few seconds as if many candles were brought into the room" late at night. The castle laid in ruin for years.
Day 3: Charleville Forest Castle & Killua Castle
Today, visit Charleville Forest Castle, complete with Druid's Initiation Circle and dark, spooky catacombs and a tower which Charles Bury, First Earl of Charleville still walks amongst the living. Many orbs "ghostly balls of light" have been spotted throughout the castle to remind us all that we are not alone.
Drive north to Westmeath to visit Killua Castle, one of the most romantic ruins in the country. Built in 1780, and later converted to the Gothic style, it was owned by the ancestors of Lawrence of Arabia, who visited it himself. The house was long ago abandoned, but when still in use, visitors often complained of things that went bump in the night. A white phantom was said to encircle the ruins, and a hideous, evil-eyed figure was often sighted within the walls. This spector was said to be the ghost of an 18th century land steward called Jacky Dalton. A small, cunning man with a 'weasel eye' and a strange yellow wig, he cheated his master out of lots of money, then drank it all and committed suicide by throwing himself in the lake. A recipe for an unquiet spirit if ever I heard one.
Enjoy a tour of Haunted Ireland - ancient Irish castles and abbeys haunted by ghosts from the past!
Haunted Ireland - visit ancient Irish ruins and castles where centuries old legends speak of ghosts and goblins!
Day 4: Clonony Castle
Visit Clonony Castle. This great square ruin of a tower in the middle of Offaly certainly looks creepy enough. It dates back to the 16th century, and has a connection with Anne Boleyn, two of whose cousins are buried in a cave beneath the castle. The ghost that people see is that of a man, seen standing on top of the tower in old-fashioned dress. His identity remains a mystery, but he is still regularly seen by passing motorists at night, who have described a tall, thin, almost skeletal figure, surrounded by a hazy, luminous light. Most unsettling.
Day 5: Castle Leslie, Glasson, Co Monaghan
Castle Leslie is set amongst 1,000 acres of breathtaking scenery. For over 300 years it has been the family home of the eccentric Leslie family and has over successive generations been host to many celebrities such as Sir John Betjeman, WB Yeats, Mick Jagger and Paul McCartney. The Castle was designed in the Scottish Baronial style by Charles Lanyon and W.H. Lynn in 1870 AD for Sir John Leslie, 1st Baronet MP. It is situated on the site of an earlier castle and, therefore, never had any particular defensive purpose.
The Red Room in this beautiful castle is said to be haunted by Norman Leslie who was killed during the first world war. Apparently his mother Lady Marjorie was sleeping in this room one night and awoke to see his ghost standing near the foot of her bed apparently looking through some letters. After a while this apparition of her dead son turned to her, smiled and then faded away. There have been many other strange happenings reported in this fascinating castle such as bells ringing of their own accord and strange figures wandering down corridors.
Day 6: Glens of Antrim & Giants Causeway
An hour drive north-east of Castle Leslie you reach the provincial capital of Ulster, Belfast. Head for Carrickfergus and then on to Larne, leave the beaten track and follow the spectacular, uncongested coastal route through villages where time has stood still. Enjoy the breath-taking Nine Glens of Antrim . . . cross the Carrick-a-Rede Rope Bridge and marvel at Dunluce Castle, perched dramatically on towering cliffs high above the North Channel. Visit the oldest distillery in the world at Bushmills and end the day at the amazing Giant's Causeway.
Day 7: Depart Shannon
Please keep in mind that we can customize a tour to your particular needs. Perfect for families, small groups and couples traveling together. For groups of four or more we highly recommend a private driver/guide with private transport.
More information from Destination Ireland: