Globe Aware - vacations and travel
Cambodia Rediscovered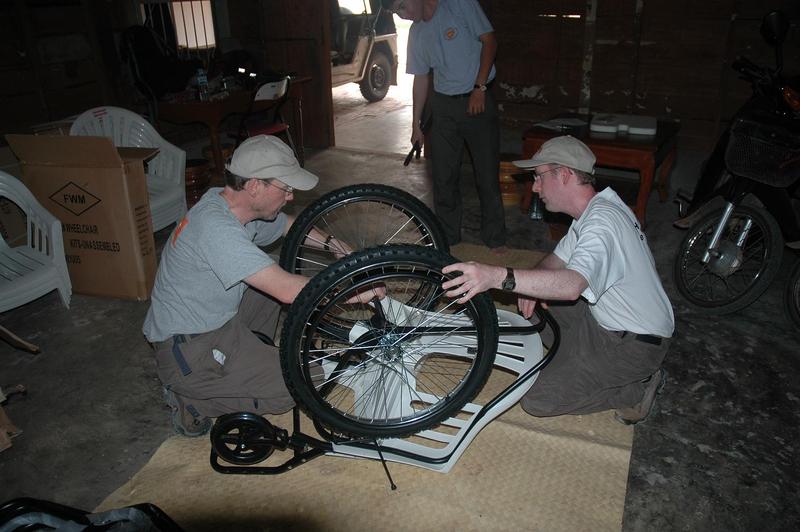 from $1,200* per person
8 Days
August-December
Comfort accommodations

Exertion level: 3

Operator:

Globe Aware

12 people max
Siem reap airport, siem reap, cambodia
Volunteer Vacations trips
Cambodia is one of the most fascinating countries in Southeast Asia. Following years of war and genocide, Cambodia is now a very safe place to visit, and most importantly, extremely needy. The Angkor Wat temple complex is an enormous tourist draw and the city of Siem Reap is seeing more visitors than ever. Unfortunately, most Cambodians are not reaping the benefits of the blossoming tourism industry, and a large percentage of people still live in abject poverty. Cambodia's children are in need of attention, there is a burgeoning street-child problem, and schools are inadequately equipped to deal with the increasing number of students. Over 50% of the population is under 25. In addition, thousands of Cambodians are maimed and killed every year when they step on the unexploded landmines that remain in the countryside from the years of horrible war.
Locations visited/nearby
Red Cross , Habitat for humanity , building wheelchairs , volunteer vacations , service vacations , global volunteers , service missions , have fun , help people , cross cultural solutions , earthwatch, Cambodia, Southeast Asia
Comments from Facebook
Itinerary
Work Project
Globe Aware's program is located in Siem Reap, the gateway to the famous Angkor Wat temples. Volunteers will participate in a variety of projects, including teaching English at the Buddhism Association School, which is part of the Wat Bo temple complex. It provides English instruction to young people as well as monks. Volunteers are able to provide the invaluable experience of practicing pronunciation with a native English speaker. Volunteers will also be able to work with children at a local Street Children's Center. The staff of the center brings children in off the street and provides them with alternatives to drugs and prostitution. As so many have been injured by landmines, or are victims of polio and other debilitating illnesses, volunteers may be able to assemble and distribute wheelchairs to needy recipients in rural villages. The wheelchair project will be possible based on availability of parts and in accordance with shipping and customs regulations. Volunteers may help teach children in the village school. A set itinerary is created, though there is ample room to pick and choose projects that appeal to you the most.
Food and Lodging
Volunteers will be lodged in a simple hotel setting. Running hot water is available, as are flushing toilets and electricity. Fresh American and Khmer specialties will be served. Many say that Khmer cooking is similar to Thai cooking but with less spice.
Leisure and Activities
The Angkor Wat temples are more unique than the Taj Mahal in India, taller than any European Medieval Church, and more varied and numerous than the pyramids in Egypt. Volunteers will have time to visit many of the famed temples of Angkor Wat, the stunning floating village on Tonle Sap Lake, and explore the town of Siem Reap. Click here for a sample itinerary.
Arranging Your Airfare
Arrive in Siem Reap by 10am the Sat. your program begins. Program ends at 11am the following Saturday. The airport is one of the return drop off stops our driver will make. You would not want to arrange a flight that departs any earlier than noon on the return unless you want to make special arrangements. Flight tips coming soon!
Safety and Security
Your greatest risks are if you decide to travel independently in urban areas, where you are more likely to see road traffic accidents, or if you decide to go trekking independently where landmines and unexploded ordnance exist in certain rural areas.
More information from Globe Aware: