Micato Safaris - vacations and travel
The Stanley Wing Safari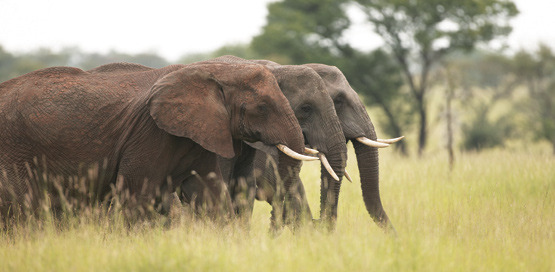 Contact provider for price
16 Days
Year-round
Luxury accommodations

Exertion level: 4

Operator:

Micato Safaris

12 people max
Jomo kenyatta airport, nairobi, kenya
Culture & Nature trips
Our most comprehensive and perhaps the most popular safari we offer, the Stanley is a magnificent journey through Kenya and Tanzania, with luxuriously long stays in each game park, abundant time for rich wildlife viewing sessions and five exhilarating flights to expedite travel from one game park to another. From the jaw-dropping majesty of mountains like Mt. Kenya and Mt. Kilimanjaro to the wildlife wonderlands of the Maasai Mara and Ngorongoro Crater, The Stanley Wing Safari encompasses everything for which East Africa is famous: magnificent scenery, stunning wildlife, and breathtaking adventure. And all on an absolutely luxe safari through Tanzania and Kenya which will be experienced at a leisurely pace, creating warm memories to relive for a lifetime.
Locations visited/nearby
Kenya, Tanzania, Africa
Comments from Facebook
Special information
This is a custom departure, meaning this trip is offered on dates that you arrange privately with the provider. Additionally, you need to form your own private group for this trip. The itinerary and price here is just a sample. Contact the provider for detailed pricing, minimum group size, and scheduling information. For most providers, the larger the group you are traveling with, the lower the per-person cost will be.
Itinerary
Day 1 United States – Europe
The adventure begins today as you enplane for Europe, connecting to your Nairobi flight.
Day 2 Europe – Nairobi
Awaiting Micato airport staff whisk you away to the historic Norfolk Hotel.
Day 3 Nairobi
Exciting special events are planned. A Safari Briefing answers questions and creates excitement, followed by a lecture by Maasai Elder Rakita. Next, delightful city sightseeing, including a visit to the captivating National Museum and then to the former home of Karen Blixen who penned Out of Africa, and a stop at Giraffe Centre, an elevated treetop aerie where we hand feed Rothschild giraffes. This evening, we enjoy the delightful hospitality of Felix and Jane Pinto at their home for cocktails and dinner. Fine food, good conversation and warm camaraderie top the evening.
Day 4 - Day 5 Amboseli
Today we fly to the bush country of Amboseli National Park, where dramatic views of Mount Kilimanjaro dominate. Amboseli is famous for its tranquil beauty and easily approachable wildlife—an excellent way to begin our game viewing expeditions. Early morning and late afternoon game drives are made daily. We stay at one of Amboseli's luxurious lodges—Serena or Ol Tukai.
Day 6 Tarangire National Park
Today we drive to Arusha, Tanzania, for lunch and fly to Tarangire. With a permanent water source, the park is virtually guaranteed to have excellent game viewing including cheetah, lion (some tree-climbing!), leopards, hyena and a herd of 3,500 elephants. Our accommodations are at Tarangire Sopa Lodge, a tranquil oasis overlooking the rolling plains.
Day 7 - Day 8 Ngorongoro Crater
A lovely drive takes us to Ngorongoro Crater. Our lodge sits dramatically on the rim of this "eighth wonder of the world," revealing an awesome panorama of the world's largest unflooded and unbroken caldera. On our second day, we descend into the crater and spend the morning hours tracking animals. This magnificent natural amphitheatre has the largest concentration of animals in all of Africa, including a high density of lions and thousands of flamingos.
Day 9 - Day 10 Serengeti National Park
A visit is made to renowned Olduvai Gorge where the Leakey family uncovered the fossil Homo habilis (the handy man), the first tool user, who lived over 1.75 million years ago. Then we reach the Serengeti, heart of the most diverse migration corridor in the world. Creatures of every size and description, flood the savannah …herds of mammoth elephant, the stately giraffe and the lumbering rhino alongside the more diminutive inhabitants…the delicate antelope, bulky wildebeest and the comical warthog. We stay at the deluxe Serengeti Sopa Lodge.
Day 11 - Day 12 Maasai Mara
We fly to the Mara—Old Africa of the movies and our imagination, with rolling grasslands dotted by acacia trees and sweeping plains teeming with wildlife. This is the ideal backdrop for a hot air balloon expedition. We also visit a village of the Maasai people to witness their singing, dancing, and sacred rituals. A glimpse into their homes and social structure is a poignant experience. Later, Bush Sundowners await—a glorious al fresco cocktail party overlooking the savannah at sunset. We retire to our accommodations at the deluxe Mara Safari Club or Kichwa Tembo Camp.
Day 13 - Day 14 Mount Kenya Safari Club
Today we fly to the famed Mount Kenya Safari Club. Sprawled on the slopes of the eponymous mountain, this historic club offers such activities as golf, trout streams, horseback riding and tennis, as well as a charming animal orphanage. Our exploration of surrounding game reserves includes Ol Pejeta, home to an extensive rhino population and protection programme, as well as the Jane Goodall sanctuary for orphaned chimpanzees.
Day 15 Nairobi –Departure
Flying to Nairobi, a hotel room is ours for the day. We can choose to visit an AmericaShare project or simply relax before our departure tonight. As we say goodbye to Africa we know that the old adage is true: you may leave Africa, but Africa will never leave you.
Day 16 Europe –United States
We connect in Europe for our return flights home.
More information from Micato Safaris: