Wildland Adventures - vacations and travel
Serengeti Family Safari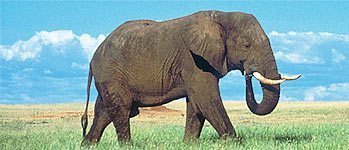 from $4,295* per person
10 Days
February, June-August, November, December
Boutique accommodations

Exertion level: 3

Operator:

Wildland Adventures

14 people max
Kilimanjaro international airport, kilimanjaro, tanzania
Family & Friends trips
Experience the magnificent wildlife in Tanzania's richest game parks and interact with tribal cultures on this African safari designed for families with teenagers. Discover the incredible wildlife in the Ngorongoro Crater, Serengeti, and Tarangire National Parks, and the poignant way of life practiced by hunter-gatherer tribes and the pastoral Maasai. A stalking lion, lumbering herds of elephants, masses of precisely marked zebras, a stealthy leopard lying in a tree, vast vistas, a caldera overflowing with wildlife, bow and arrow hunting with nomadic Bushmen, walking with Maasai warriors, and beading with Maasai women await you. Engaging, enriching, and awe inspiring, this family safari will touch parents and teens alike. Consider extending your Tanzania family vacation so that you may bask in the warm Indian Ocean and savor the rich culture of the exotic Zanzibar Island.
Locations visited/nearby
Tanzania, Africa
0 testimonials about this trip.
Reviewer:

Kate Steinbacher

located in

Roanoke

,

VA

USA

You are the kind of tour operator the world needs more of...caring of your groups AND the beautiful places and people we get to experience!




5

Reviewer:

Ginger and Richard Lang

located in

Clyde

,

NC

USA

Congratulations on the kudos from National Geographic Adventure magazine. Our experiences in travel with Wildland underscore this commendation. We have loved traveling to Costa Rica and Southern Africa with you and are now involved in planning a trip to East Africa. Great job from a superb company! You are first in our minds!



5

Reviewer:

Libby Volckening

located in

Northfield

,

MA

USA

How can I begin to thank you for the most amazing, wonderful, incredible vacation of my life?!?!?!  Everything was better than I could have hoped.  So many precious memories.  Such wonderful chemistry of personalities.  It has been very hard to leave it all behind and get back to my real life...



5
Comments from Facebook
Special information
This is a custom departure, meaning this trip is offered on dates that you arrange privately with the provider. Additionally, you need to form your own private group for this trip. The itinerary and price here is just a sample. Contact the provider for detailed pricing, minimum group size, and scheduling information. For most providers, the larger the group you are traveling with, the lower the per-person cost will be.
Family oriented trip.
Itinerary
DAY 1 : ARRIVE ARUSHA
Your Tanzania adventure begins as your plane touches down at the Kilimanjaro International Airport, an hour outside the city of Arusha. You will be met by your friendly guide and transferred to a welcoming guesthouse, where you will enjoy a good night's sleep. Overnight at Olasiti Lodge.
DAY 2 : TARANGIRE NATIONAL PARK AND MAASAI WARRIORS
Drive approximately two hours south to Tarangire National Park, Tanzania's third largest national park. As the only permanent water source in the region, the Tarangire River draws numerous animals to the park in the July to November dry season including up to 6,000 elephants. The concession area adjoining the park is home to pastoral Maasai communities who strive to coexist with migrating herds of wild animals. We walk with proud, red clad Maasai warriors in the savannah learning about their tribe's traditional values, rituals, and daily life. A late afternoon game drive gives you a chance to see the great diversity of wildlife including giraffe, buffalo, eland, zebra, and predators such as lion, leopard, and cheetah who pass beneath the majestic baobab trees which dot the landscape. Our comfortable permanent tented camp with ensuite baths and hot showers looks out to the stunning Rift Valley Escarpment. Overnight at Maramboi Camp. [BLD]
DAY 3 : TARANGIRE AND MAASAI BEADING
A morning game drive gives us the chance to begin to feel the rhythms of the bush as we watch elephant families shuffling through the brush. Learn to tell the difference between impala and Grant's gazelle, and watch for jackals scavenging the remains of a kill. Our expert guide knows the park well and is always on the lookout for signs of animal activity. Fortified with a delicious camp lunch we visit a Maasai boma to witness their way of life. The Maasai are known for their elaborate beaded necklaces and we have the chance to try our hand beading under the tutelage of Maasai women from a local beading co-op. Overnight at Maramboi Camp . [BLD]
DAY 4 : MTO WA MBU VILLAGE
Our morning game drive allows us to further our understanding of animal behavior as we notice a leopard camouflaged in a tree or the twitching of a zebra's ears, ever alert to the stalking of a predator. With our cameras and binoculars ready we explore the hidden corners of the park. Departing Tarangire we visit the market village of Mto Wa Mbu located near the shores of Lake Manyara and featuring a colorful mix of different Tanzanian cultures. Walk with a local guide past village homes, through farms growing various fruits and vegetables, and learn about rice milling and zero grazing techniques. Driving toward Lake Eyasi we arrive in the late afternoon at our small permanent tented camp lying amidst a palm and acacia forest on the shores of Lake Eyasi. Overnight at Kisima Ngeda. [BLD]
DAY 5 : EXPERIENCE THE LIFE OF THE BUSHMEN
Arise early to spend the morning experiencing the daily life of the WaHadzabe, a tribe of hunter-gatherers. Small in stature and speaking in an ancient click dialect, the Bushmen survive by their ability to blend into their surroundings and subsist off the land. Choose to join the men and hunt with a bow and arrow, learn to start a fire, or join the women gathering roots, tubers, and wild fruit to prepare food for the night. Exploring a way of life vastly different than your own is an unforgettable experience! Leaving the nomadic life of the Bushmen we travel to the outer slopes of the Ngorongoro Crater. We will stop to visit a local school (when in session) and talk with teachers and students. Relax with a refreshing swim in the lodge pool before feasting on delicious homemade cuisine featuring fresh vegetables, free range chicken, dairy products, and coffee from this working organic farm. Overnight at Ngorongoro Farmhouse . [BLD]
DAY 6 : NGORONGORO CRATER WILDLIFE
Descend the 2000 foot walls of the Ngorongoro Crater for a day of game viewing inside this World Heritage site. The caldera is home to more than 20,000 animals spread throughout a variety of ecosystems. Surrounded by herds of animals, we look for the rare black rhinoceros, elephant bulls with enormous tusks, black-maned lions wildebeest, Thomson's gazelles, zebra, reedbucks, monkeys, and baboons. As the animals have little to fear of humans, it is often possible to see wildlife quite close up. You may also see local Maasai grazing their cattle along the crater rim. Take time during your picnic lunch to soak in the beauty of this memorable scene. Overnight at Ngorongoro Farmhouse . [BLD]
DAY 7 : OLDUVAI GORGE AND THE SERENGETI
Leaving the crater highlands we travel to one of the most famous wildlife sanctuaries in the world, the Serengeti National Park. Stopping to walk in the Olduvai Gorge, we learn more about the early hominid findings of Louis and Mary Leakey and see the remains of early man, his artifacts, and other fossilized prehistoric animals. As we drive across the vast and pristine landscape, look for animals roaming freely just as they have for thousands of years. During the months of migration these seemingly unending plains contain huge numbers of wildebeest and zebra. In February through March these animals are concentrated at the Ndutu and Salei plains where calving takes place, attracting the attention of predators such as lions, cheetahs, and hyenas. To intimately experience the Serengeti, we camp in a mobile tent site chosen depending on the season and within good proximity of wildlife. Overnight Serengeti Seasonal Camp. [BLD]
DAYS 8-9 : EXPLORING SERENGETI NATIONAL PARK
Without a specific schedule or route, our game drives allow us to follow the rhythms of the limitless wildlife as we witness the daily struggle between predators and prey. The kopjes, or massive islands of granite standing in a sea of grass, provide shelter to a great variety of animals from the elusive leopard to the tiny dik-dik. We learn to track animals, paying particular interest to any species we have yet to see. In the evening there is the chance to help cook African camp specialties and gaze up at the brilliant blanket of stars carpeting the African sky. Overnights Serengeti Seasonal Camp. [BLD] Optional Serengeti balloon flights are offered and must be booked in advance, please call for pricing.
DAY 10 : TRAVEL HOMEWARD OR ON TO A BEACH EXTENSION
Appreciate your last morning in the bush before a spectacular light aircraft flight over the plains of the Serengeti brings you back to Arusha. Relax in your hotel dayroom and enjoy dinner before you transfer to the airport to board your international flight home, loaded with enough African memories to last a lifetime. [BLD]
More information from Wildland Adventures: