International Expeditions - vacations and travel
Panama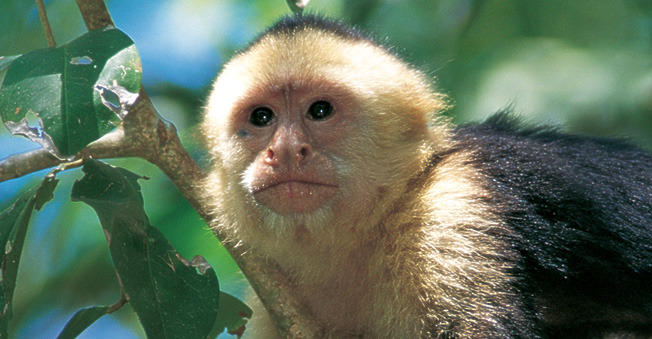 from $3,898* per person
9 Days
February
Boutique accommodations

Exertion level: 3

Operator:

International Expeditions

24 people max
Panama near tocumen international airport
Culture & Nature trips
Panama travel is an experience of deep contrasts, where just moments from a modern city thick jungle shrouds a centuries old culture, or a short flight from the sultry coast transports you to eternal spring in the highlands. Featuring an in-depth and comprehensive itinerary, International Expeditions' Panama tour combines more local wildlife, cuisine and culture. As you travel through Panama, tour the rainforests that blanket the country from the Pacific to the Caribbean. Venture into the highlands of Chiriquí, to discover cloud forests and look for wildlife unique to the region — including the resplendent quetzal.
Tour Panama & Discover Dazzling Nature

This isthmus of mountains, rainforests and tropical coastlines is the crossroads for wildlife from both North and South America, and at this crossroads we find some of the greatest biodiversity on Earth. Geoffroy's (red-naped) tamarins, colorful tropical birds and a riot of orchid are just a few highlights of our Panama tour. Plus, two nights at a deluxe resort on the Caribbean at Bocas del Toro allow time to discover aquatic wildlife and reefs and search for the elusive night monkey.
Get Some Local Flavor

IE's Panama tour exposes you to Panama's best nature and food! Savor the local flavor during meals at local restaurants and during an exclusive dinner and tour at Miraflores Locks — a Fodor's "Top 5" Panama dining experience. Tour a coffee farm in the lush Chiriqui Highlands with a certified "cupper," for a truly enlightening look at this famous brew.
Panama Travel Pioneers

Your Panama tour is led by accomplished local guides who are true ecotourism pioneers in Panama - having led some of the first Trans-Darien expeditions and hundreds of journeys to Barro Colorado Island in their decades of guiding!


Locations visited/nearby
Panama, South America
0 testimonials about this trip.
Reviewer:

Oliver & Ann Bourgeois

located in

Switzerland

"The best trip we've ever taken. We were so spoiled and cared for and the organization and itinerary were superior. Fabulous trip, no complaints or suggestions for improvement."

5

Reviewer:

Andrea Hanson

located in

Vancouver

,

Washington

"We loved the excursions, the wildlife, visiting the schools, walking in the canopy and music. We are your best advertisement! We had a wonderful time. "

5

Reviewer:

Monica M. DeGrauwe

located in

Clinton

,

Illinois

"Every aspect of the voyage was well-planned and stress free for us. All of the hassles of traveling were gone. We were able to experience the Amazon rainforest — something most people only dream about."

5
Comments from Facebook
Itinerary
Day 1
U.S. / Panama City / Gamboa
Fly independently to Panama City and proceed to Gamboa Rainforest Resort, our home for the next three nights of our Panama tour. Travel can be tiring, so relax in the hammock on your private balcony as you enjoy views of the Chagres River and rainforest.
Day 2
Lake Gatún
After breakfast, board a boat and motor along the protected shores of Lake Gatún looking for wildlife such as capuchin monkeys, three-toed sloths, mantled howler monkeys and endemic red-naped tamarins. Watch the trees, shoreline and skies for toucans, egrets, herons, flycatchers, snail kites and even iguanas. After a picnic lunch, as you explore the hidden bays secluded inlets and many islands in the area, you may catch a glimpse of crocodiles basking in the sun or a ship sailing across Lake Gatun on its way through the Panama Canal. Our explorations provide opportunities for encounters with a variety of tropical wildlife including three-toed sloths, black-handed spider monkeys, brilliantly colored morpho butterflies, tanagers and other tropical birds. Enjoy dinner at the Chagres River View Restaurant, offering gourmet cuisine, before a briefing by our naturalists on the activities we can expect on the rest of our Panama tour itinerary. (B,L,D)
Day 3
Upper Chagres River / Emberá Village / Miraflores Locks / Dinner at Locks
Discover the compelling pre-Columbian cultural heritage of Panama travel on the upper Chagres River for encounters with the Emberá Indians, natives who have maintained their rich traditions. On your Panama adventure, travel rainforest trails with our guides and the Emberá. Continue our explorations in Soberanía National Park, Soberanía boasts an impressive list of 525 bird species, including black hawk-eagle, broad-billed motmot, blue cotinga, shining honeycreeper and an array of North American migrants. Soberanía is also home to 105 species of mammals including large felines, tamandua, four species of monkeys and agouti. Return to the resort for a late afternoon at leisure. Marvel at the inner-workings of the Canal during a tour of the Miraflores Locks. As an exclusive treat for International Expeditions' guests, dinner tonight will be at the fine International Miraflores Restaurant at the Miraflores Locks. Named one of Panama's "Top Five" dining experiences, from the terrace and dining room we watch ships navigate on their way through the Panama Canal. (B,L,D)
Day 4
Soberanía National Park / Boquete
This morning we explore Pipeline Road, located in Soberanía National Park. Of special note for birding enthusiasts, over 500 species of birds have been observed here in a single day, including 13 species of hummingbirds, yellow-eared toucanets, crimson-bellied woodpeckers and the rare harpy eagle. Walking these jungle-lined paths, our sharp-eyed naturalists will help you look for brilliantly colored poison arrow frogs, glass-winged and morpho butterflies, the endemic red-naped tamarin, agoutis, coatis and both two-toed and three-toed sloths. Enjoy a lunch of excellent tropical and international dishes at Los Largatos Restaurant, while watching the flurry of wildlife on the shores of the Chagres River below. Take a short flight to the town of David, and transfer to the Chiriquí Highlands and charming Finca Lérida Lodge, situated on a working coffee farm 5,500 feet above sea level. (B,L,D)
Day 5
Chiriquí Highlands / Boquete
This morning we explore highland forest trails in a private preserve contiguous to La Amistad Biosphere Reserve. The lush montane cloud forests are rich in bromeliads, ferns, orchids and mosses and we have good chances of seeing one of the most beautiful birds in the world, the resplendent quetzal, along with other characteristic highland birds such as orange-bellied trogon, three-wattled bellbird and sulphur-winged parakeet. Walk along the forested trails that surround Finca Lérida Lodge and wind through the coffee plantation, enjoying a view of the surrounding mountains. Search for colorful tanagers, emerald toucanets and three-wattled bellbirds. A brilliant assortment of hummingbirds can be found everywhere we explore. Unexpected highlights while discovering the highlands could even include stops at private gardens, arranged by our native naturalists and the friendly locals. "Non-hikers" can join one of the lodge's talented resident guides for a shorter walk. Head into the charming town of Boquete and mingle with the locals during dinner before returning to our lodge. (B,L,D)
Day 6
Chiriqui Highlands / Bocas Del Toro
Stroll the cloud forest trails of Fortuna Nature Reserve. This reserve encompasses more than 48,000 acres of primary cloud forest and is home to more than 100 species of reptiles and abundant birdlife. Continue across the Continental Divide to Almirante, where we stop for lunch. Board a water taxi bound for Colon Island in the Bastimentos Marine National Park. The first marine park established in Panama, Bastimentos encompasses ample marine habitats made up of open waters, coral reefs, mangrove isles, sandy coastlines and rainforest. After checking into our accommodations at Playa Tortuga Resort, our Panama expedition itinerary is kept flexible so that you may spend the afternoon snorkeling and swimming. Snorkeling along the coral reefs, look for vibrant tropical fish including fairy basselets, queen angels, rock beauties and four-eyed butterfly fish. Four species of marine turtles and several endemic amphibians, such as the colorful dendrobates, are found in Bastimentos and adjacent islands. (B,L,D)
Day 7
Bocas Del Toro
Explore the lush rainforests in the island interior, where over 350 species of birds have been recorded in the area and Panama's only colony of red-billed tropicbirds is found. In the understory we may encounter vibrant gold poison arrow frogs and glass-winged butterflies, while higher in the canopy we look for two-toed and three-toed sloths. The rare night monkey is also a common finding here. Visit a village of Ngobe Bugle, an artistic indigenous culture whose amazing history with the Spaniards stretches back to the 1500's and their chaquiras — colorful beaded necklaces — were first mentioned by European historians the 17th century. Formerly known as Guaymi, the Ngobes are the largest indigenous group in Bocas del Toro. After lunch, you may choose between a guided excursion into the rainforest or another opportunity to snorkel and swim in the crystal waters of the western Caribbean. Not up for another group activity? This is the perfect afternoon to relax or explore on your own before we enjoy a taste of Panama's Caribbean cuisine in a local restaurant. (B,L,D)
Day 8
Bocas Del Toro / Panama City
After a guided early morning nature walk we say goodbye to our Caribbean friends and meet our flight back to Panama City. Set out on foot to explore Casco Viejo, Panama City's colonial district and the first European settlement on the Pacific coast of the Americas. The architecture of the colonial district reflects a distinct mix of Spanish and French influences. Our native naturalist guides have been known to stop off at their favorite ice-cream shop! Check into the El Panama Hotel before a festive farewell dinner at a local restaurant. (B,L,D)
Day 9
Panama City / U.S.
After breakfast, transfer to the airport for your flight to the United States. (B)
More information from International Expeditions: