In business since 2008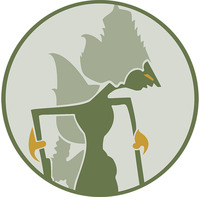 Be sure to see our 3 special offers!
IndoExcursions is an immensely lucky collection of people who actually travel Indonesia for a living! It's is our job (quite literally) to poke below the surface and find hidden Indonesian treasures wherever they can be found.
Armed with this information, we have created a true "insider journey" across Indonesia - a journey chalk full of intellectual adventures and rich in authentic experiences. Our Hosted Journeys (limited to 8 travellers), are filled with unprecedented behind-the-scenes opportunities that reach far beyond the predictable stuff, offering unique access that you simply couldn't plan on your own. (We have our ways.)
Our philosophy? You deserve a once-in-a-lifetime experience, a journey that addresses your curiosity, embraces your sophistication, and acknowledges your taste for the best of everything - hotels, guides, sightseeing, cuisine . . .
We navigate the best choices to create luxurious journeys for the discerning traveller. We pair you with stellar guides, put you up in the finest hotels, and take you to marvelous restaurants. Then we whisk you off to interesting sites, to unusual local ceremonies, to meet intriguing characters, breaking away from the ho-hum, the ordinary, the everyday.
Call us "Old Fashioned." We take that as a compliment, because that's how we do things.
​
We believe a traveller is entitled to experienced counsel, faultless arrangements and seamless logistics. And we won't put you in a hotel we ourselves haven't stayed in.
Creating exceptional travel requires undivided attention and the exacting collation of details and arrangements. Our travel specialists stand ready to take that burden off your shoulders and onto theirs. Allow us to save you the trouble. Time is likely your scarcest commodity.
Whether you choose to join us for our entire 27-Day Cross-Indonesia Tour Package or opt for only a portion of the holiday tour, there's one thing we're certain of : your journey with us will be a rewarding one.
Join us for the adventure of a lifetime. Explore the furthest reaches of the world's largest archipelago, and discover, for yourself, the stunning natural landscape and enchanting allure of exotic Indonesia.
We look forward to travelling with you!
Address
Karindra Building, Third Floor Jalan Palmerah Selatan 30A
Jakarta Pusat, DKI Jakarta
10270 Indonesia
Website(s):
Testimonials (1)
Reviewer:

Ross Tremblay

located in

Toronto

,

Ontario

Canada

Me and my friend were looking to spend our holiday in a tropical spot. We decide that Indonesia is our destination. Then we start to look for all-in-one service and hassle-free arrangement. We found it!




We started to get in touch with them . . . and take their 27 days offer to visit Borobudur, Yogyakarta, Tana Toraja, Bali, Lombok and the superb Komodo-Flores liveaboard. More than words, IndoExcursions does the job! Well done!